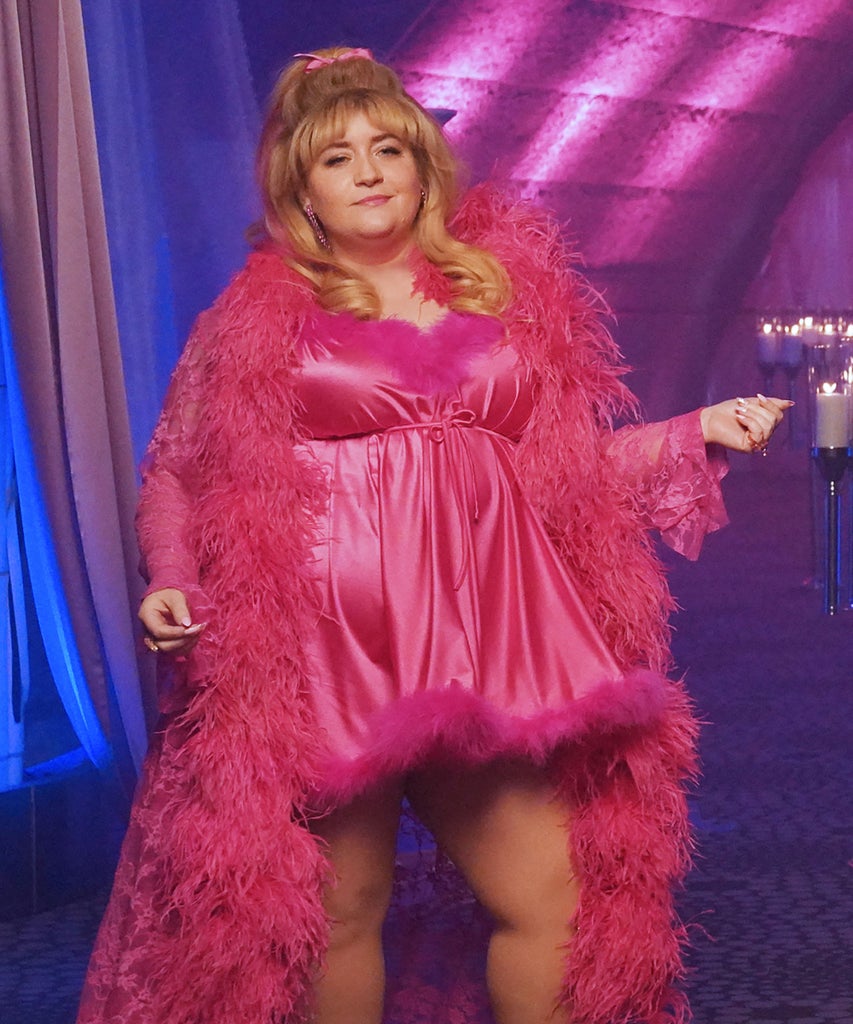 Aidy Bryant
took a DNA test and turns out she's also 100% that bitch. Inspired by Lizzo, the comedian leaned into
her own "raw sexual power"
on
SNL
in the best unaired sketch of the episode.
"It's so cool that Lizzo's on the show this week," Bryant tells Kate McKinnon and Cecily Strong. The three continue to discuss
Lizzo's stellar confidence
and after McKinnon tells Bryant that she can be like that too, Aidy Bizzo is born.
"Oh you like this?...Yes, I damn do and I can see that you want a taste, don't you, bitch?" Bryant seductively says after receiving a compliment on her jacket. "Because you know it's edible. It's incredible. And you want to dip your whole damn chip in it."
In the series of scenes that follow Aidy Bizzo continues to lean into her confident side, rocking some of Lizzo's signature bedazzled bodysuits and gyrating on desks. She even tells guest host Eddie Murphy to go to get to God and "thank him for my beautiful fat ass."
She eventually comes face-to-face with Lizzo herself and asks her a question we have all wanted to ask, but never really got a chance to.
"Do you ever feel like you're only 90% that bitch?" says Bryant. "No," Lizzo answers without missing a beat. Well, there you have it. After getting the okay from Lizzo to say they're best friends, Bryant struts away happy and ass-out, similar to
Lizzo's recent Lakers game ensemble
.
The whole sketch is so hilarious you instantly want to give props to Bryant for being able to deliver her lines with a straight face, and wonder: why couldn't SNL make time for this?
Watch the full sketch below.