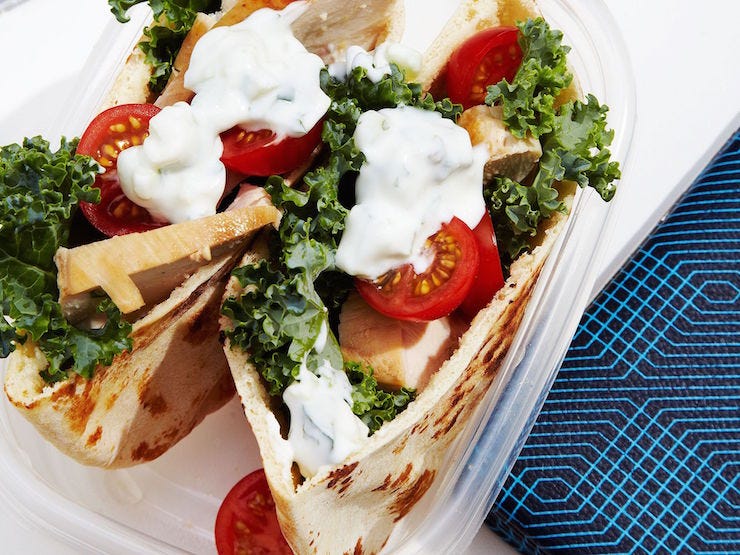 Eat this flavorful yogurt dip with pita chips or use it as a spread on sandwiches.
Yield:
Makes approximately 1 cup
Ingredients
1 cup thick greek yogurt
1/3 cucumber, grated or finely chopped
1 or 2 cloves garlic, minced
1 tbsp olive oil
1/2 tbsp lime juice
Salt & pepper, to taste
2-3 chopped mint leaves, optional
Recipe Instructions
Combine all the ingredients, place in an air tight container, and refrigerate overnight to let the flavors combine. Will last 3-4 days.
This recipe is part of our ultimate guide to packing work lunches for a month. Get all the recipes here.