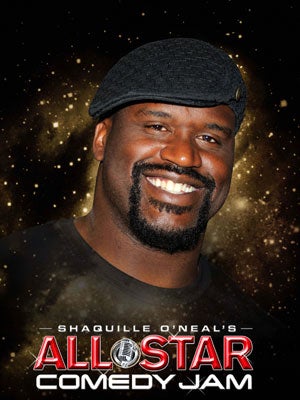 We all know Shaquille O'Neal as a legendary basketball star…okay, and maybe for his famed performance in the 1996 film Kazaam, but we'll stick to the basketball to keep things simple. Clearly, Shaq is a man of many talents, and his latest endeavor doesn't fall short of impressive. Shaquille's new media company, Shaq Entertainment, is partnering with Courvoisier's newest line of cognac to present the Shaq All-Star Comedy Jam's nationwide 2012 tour. The new line, C by Courvoisier, brings a new bold cognac flavor, which we think will be the perfect complement to Shaq's outrageous and (maybe?) edgy comedy production. Guests will see the cognac brand represented both in and off the stage through VIP after-parties and different online media. The partnership kicks off in Orlando this weekend, before coming to Miami's Fillmore on March 2. Our thoughts? A comedy tour hosted by a spirits brand means we're thinking things should get pretty rowdy (can anyone say pass the Courvoisier?)…and, if Shaq's humor happens to fall short, funnier.
When: Friday, March 2 at 8 p.m.

Where: The Fillmore Miami Beach, 1700 Washington Avenue, Miami Beach, 33139.
305-673-7300; Tickets available here.