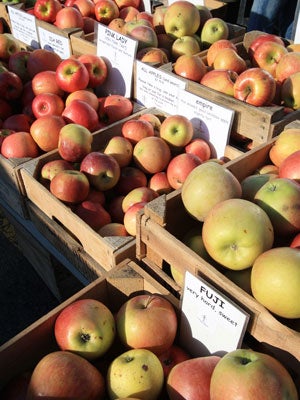 Our favorite official sign of spring? The return of the farmers' market. Spending a warm, sunny afternoon browsing for ultra-fresh, locally produced veggies, fruits, meats, cheeses, and more is our way of ringing in the season. Just filling a reusable tote with juicy strawberries, fresh spinach, some local brie, and a perfectly crisp baguette instantly makes us feel healthier and a little more excited to whip up dinner.
So, we're stoked that one of the
FRESHFARM markets
is already back in business — the Penn Quarter Market reopened last Thursday. The company's two year-round outposts (Silver Spring on Saturdays and Dupont Circle on Sundays) will open next week, and the remaining five will open during April and May. You know what this means, right? Time to plan an outfit for classy, Euro-style shopping
and
a perfect spring menu. See the full schedule and locations
here
.

Photo: Via FRESHFARM Markets