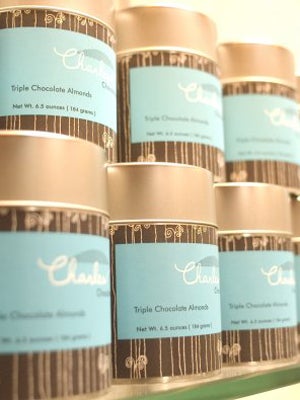 Seattle has its coffee; San Francisco has its chocolate. So, you'd have to be unapologetically unaware not to notice the artisanal chocolate surge here in the city — and another sweet shop will be hitting the streets in one of San Francisco buzziest hoods, no less! Owned by cocoa enthusiast Chuck Siegel,
Charles Chocolates
is tucked away on Florida Street (just a jump from local Mission favorites
Salumeria
,
Trick Dog
, and
Central Kitchen
), in the former Potrero Brewing Company location.
The 7,600-square-foot factory serves up a smorgasbord of chocolate truffles, mendicants, hot cocoa, cookies, brownies, and layered cakes all under one roof. We're more than happy to welcome the roll out — it's been almost two years since Siegel's Emeryville location shuttered, and now he's back with an expansive new venue that boasts daily tours and a palatial patio. Charles Chocolates will officially swing open this Friday, March 15 from 11 a.m. to 7 p.m., so get your sweet tooth ready!
Photo: Courtesy of Charles Chocolates