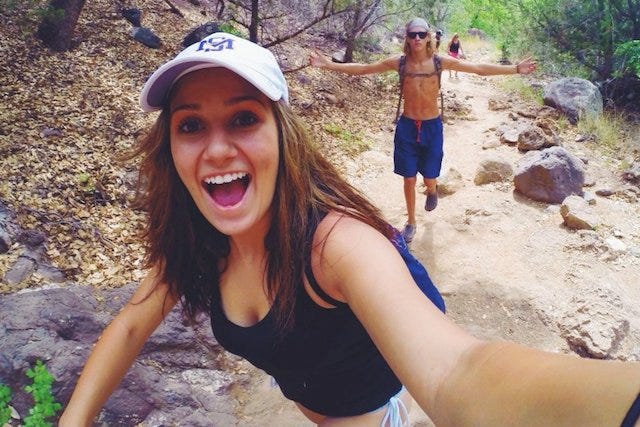 Photo: Courtesy Of Kris Baron Friedman.
We've heard for years that
mixing alcohol and energy drinks
can raise your blood pressure and heart rate, causing a number of deaths. But, it's becoming clearer that you don't have to mix your Rockstar or Monster with vodka for your drink to be deadly. Tragic case in point: Lanna Hamann, a 16-year-old girl from Arizona, was on vacation with her friends in Mexico when she died of an apparent heart attack. According to her friends, Hamann was drinking Red Bull that day; friends and family believe that Hamann's Red Bull habit was responsible for her death.
In the days that followed, Hamann's friends sprung into action. First, they
created a GoFundMe page
to finance the transport of her body back from Mexico, as well as her burial, raising over $15,000 in three days. Not only that, but they've also taken to Twitter, using the hashtag #getlannahome to both promote the GoFundMe campaign and to pressure Red Bull to take responsibility and support Hamann's parents.
As of this writing, Red Bull has not responded to the movement directly. However, they provided a statement to Time, saying that the company's "sympathies are with the Hamann family and are unable to comment on this particular situation."
One of the most puzzling things about deaths like Hamann's is the fact that even if you're drinking five Red Bulls a day, the amount of caffeine being consumed is under the 400 to 500mg limit recommended by the FDA. While the agency advises against teenagers consuming products with added caffeine, simple arithmetic suggests there's more to the story than just aggregate caffeine intake. For the sake of teens like Hamann, let's hope we can figure it out soon. (
Time
)