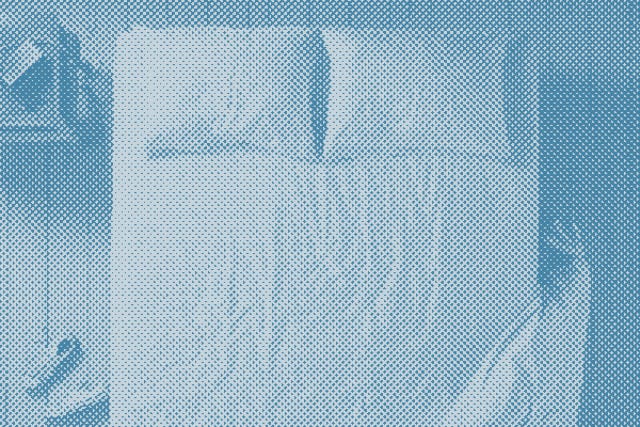 Illustrated by Ammiel Mendoza.
We've all been duped. It's a bitter pill to swallow, but that expensive pre-pillow topped mattress you probably bought from IKEA was a total ripoff. Sure, anything is better than the $80 Sultan Florvåg (a.k.a. The Foam), but $1,000 for a five-comfort zoned, body-con fabric mattress is also unnecessary.
Kottke
recently posted a mattress tell-all outlining the ridiculous reality of mattress shopping. "The secret to mattress shopping is that the product is basically a commodity," kottke's anonymous author says quoting Slate's
Seth Stevenson
. "The mattress biz is 99% marketing." Basically, all the "silk damask ticking" and "Microtek foundations" are gimmicks used to raise the price of mattresses and get them into the luxury market.
All mattresses are, according to kottke, made equal. The key is to find a mid-priced mattress because those have all the same gimmicks luxe sleeper pads have, only without the fancy-schmancy names. Use the saved money to splurge on sheets because, let's face it, it's the sheets that
really
make the magic happen. (
kottke
)