Women's pelvic pain is a problem that doesn't get enough attention, at least not when you consider its enormous prevalence. So, we're always on the lookout for professional advice that takes the problem seriously and suggests more than having a glass of wine — something we've heard all too often. Of course, we were thrilled to read this
interview on Elle.com
with pelvic-therapy practitioner Amy Stein about a relatively
new treatment that's like physical therapy for the pelvis.
And, apparently, it can make all the difference in the world for women who suffer from pelvic-floor dysfunction.
In the interview, Stein says she estimates that only 15 to 20 percent of people know what pelvic-floor dysfunction is — but, she also says,"15 years ago, we were at 5 percent." The results she's seen from her work are amazing: Women whose pain went misdiagnosed for years and years reported relief within two to three visits.
To read more about what might cause pelvic pain, check out
our article on painful sex
and be sure to read the interview with Amy Stein to learn how to alleviate it. (
Elle.com
)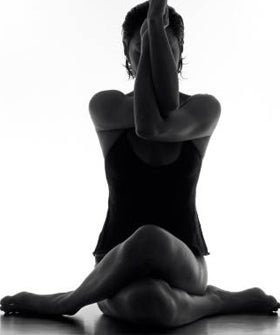 photo: via elle.com.