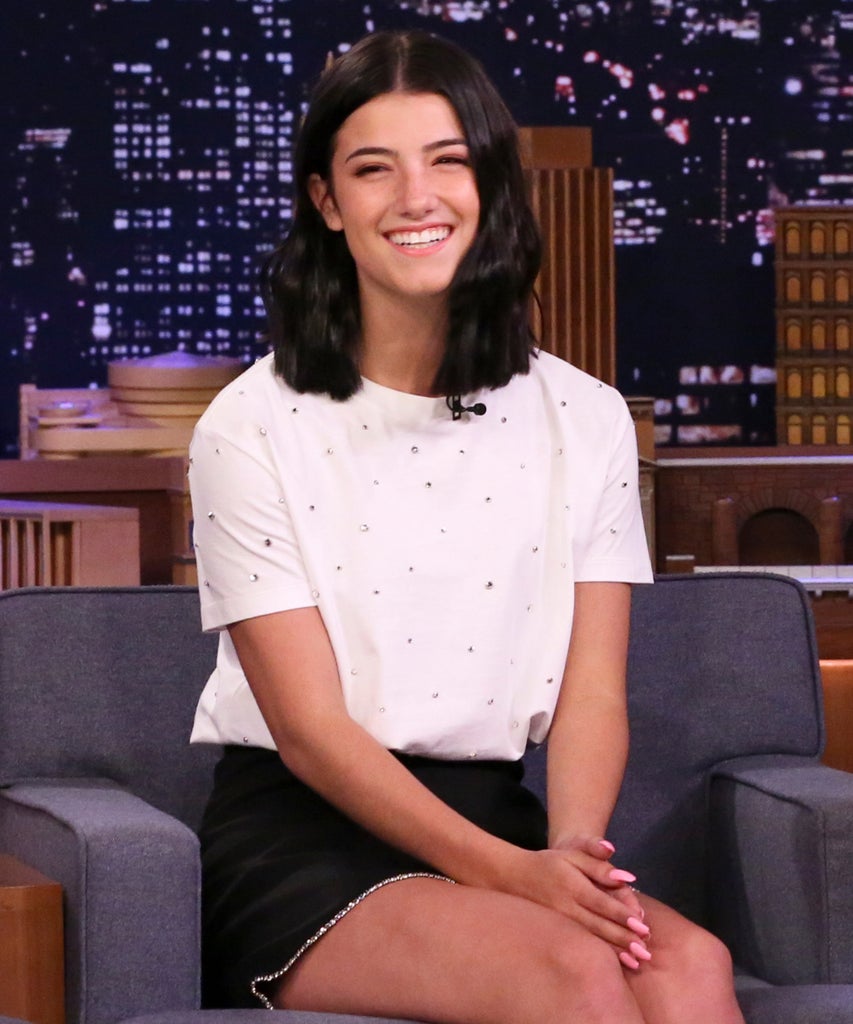 When Charli D'Amelio first hit it big on TikTok, she was just your average 15-year old from Norwalk, Connecticut. She has since joined her sister and a gaggle of popular kids in the legendary Hype House, been in a Superbowl ad for Sabra, attended Milan Fashion Week,
signed with a major talent agency
, and made headlines by dating Hype House co-founder Chase Hudson, aka Lil Huddy.
Most recently, she went on Jimmy Fallon's late night show to teach America the main TikTok dances. (Refinery29 had the exclusive on D'Amelio's late-night appearance earlier this month.) She had about 34.8 million followers before appearing on Fallon. The appearance is what likely prompted her latest follower boom, taking her up to 41.9 million followers, effectively dethroning
Loren Gray
– 41.5 million followers – as the person with the most followers on all of TikTok.
Advertisement
ADVERTISEMENT
Like the rest of the Hype House members, D'Amelio posts multiple times a day, often doing the same dance to the same song multiple times, resulting in millions of likes. Her middle part and extremely symmetrical black hair are her signatures, sort of like the Anna Wintour bob of TikTok. Plus, D'Amelio's feed is a living archive of every viral dance to burn through the app. More often than not, she also jumps on emerging trends, and often renders complicated dances like the Renegade with easier-to-learn moves. Fun fact: She actually trained, for a brief time, under
Abby Lee Miller of Dance Moms
.
One factor that likely contributed to D'Amelio's rise to the top of TikTok might be traced back to our new habits in the era of social distancing: As of March 16, TikTok has seen an
18% increase
in global downloads. Our guess is that Fallon introduced D'Amelio to a whole new audience, one that just so happens to be spending more and more time on TikTok, at exactly the right time.
But if you ask Loren Gray, she'll say it's not a big deal.
Regardless of who has the most followers, if the rise of the TikTok dance and e-girl aesthetic has taught us anything, it's that teenage girls rule the internet right now. D'Amelio's ascent would not have been possible without Loren Gray's precedent. Hopefully, it's only a matter of time before teen girls get their full due for being among the major movers and shakers of social media right now.