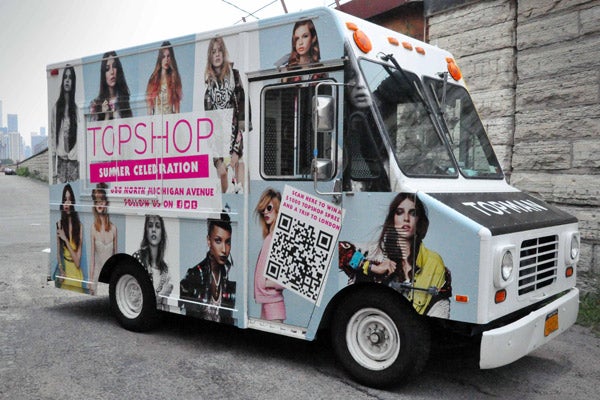 It's official, we are less than one week away from the Olympics. And, while we're all psyched for three weeks of cheering, competition, and a shirtless Ryan Lochte, brit-brand Topshop is really getting into the festivities. In celebration of all things Anglophile (and that ultra-cool U.K. style), they'll be hosting an all-out bash next weekend. In addition to awesome in-store giveaways, freebies, and a DJ holding down the fort, they're sending out a fashion truck around the city.
The style stop on wheels will be hitting up key locales to hand out Brit-tastic sunnies and gift cards. Plus, a photog will be on board to snap the best street-style stars. Follow
@Topshop
and #topshopchicago to track the truck and all its ex-pat fans. Cheers, guvnah!
When:
Friday, July 27, through Sunday, July 29.
Where:
Topshop
, 830 North Michigan Avenue (between Pearson and Chestnut streets); 312-280-6834.
Photo: Courtesy of Topshop