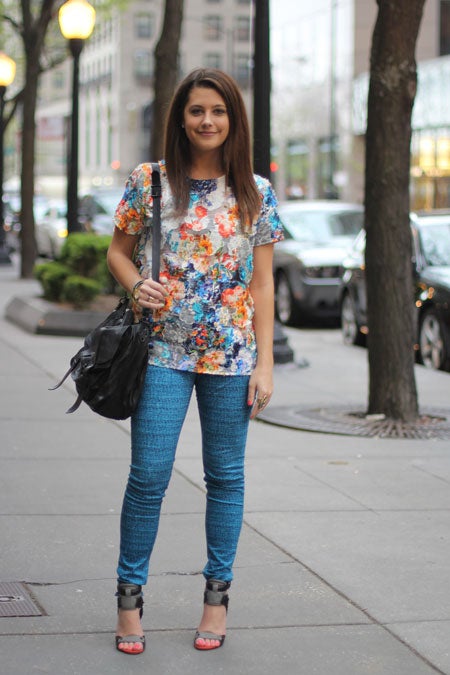 Who She Is: Jena Gambaccini, social media associate at eDrop-Off and cast member of VH1's House of Consignment
Where We Spotted Her: Downtown Chicago
Why We Love Her: As avid viewers of House of Consignment, we're well aware that the ladies of eDrop-Off can really bring it, style-wise. Jena does a great job of using trends without being in-your-face—the muted tone of her pants offsets the wild print. And, we love that she balanced the femininity of florals with her tough-girl buckled sandals. But, the devil is really in the details with this outfit—we're obsessing her chic neon-pink polish, dramatic rings, and...is that a PS1 bag we spy?

Photographed by Amy Creyer