Meet The People Defying Stereotypes & Embracing Blonde Hair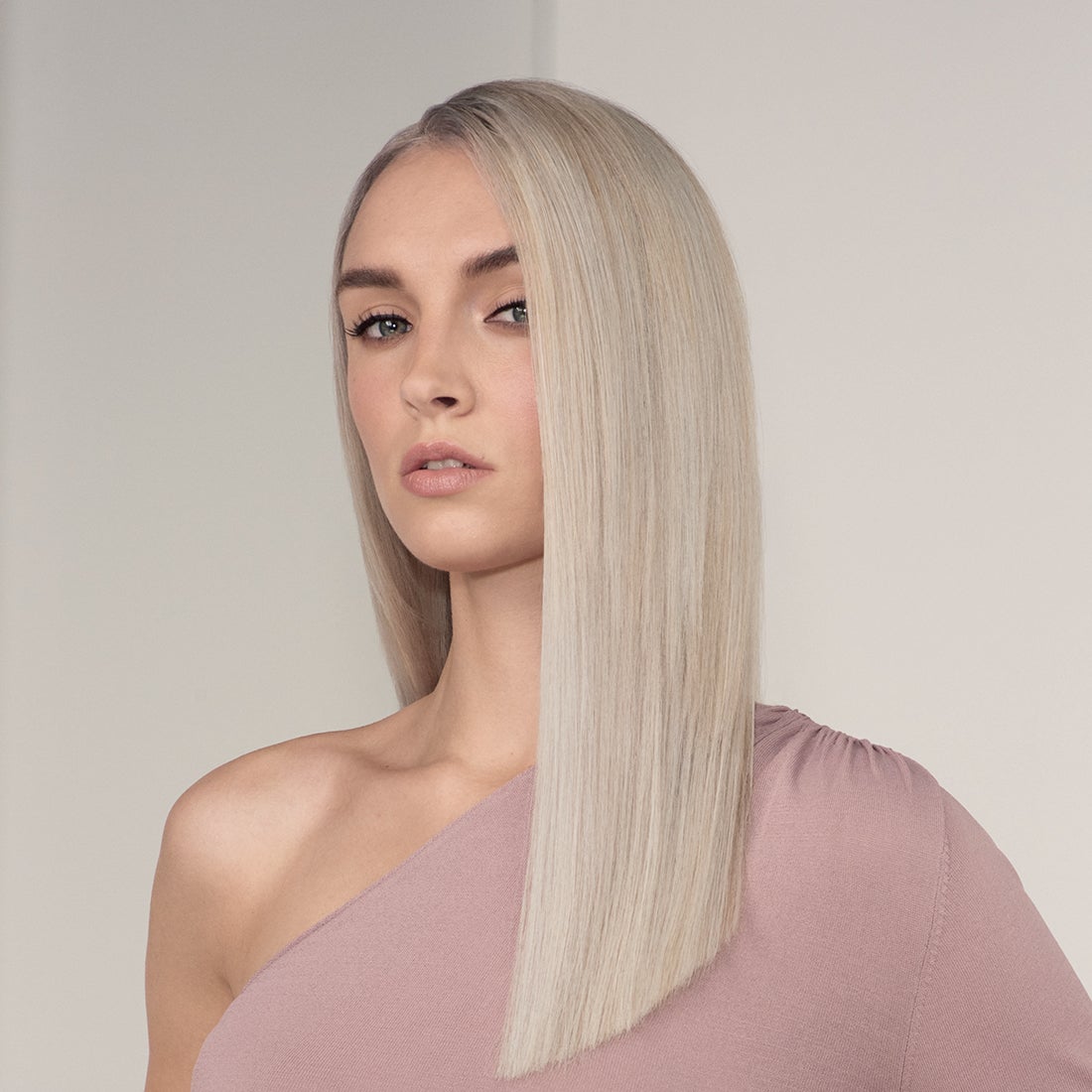 Pamela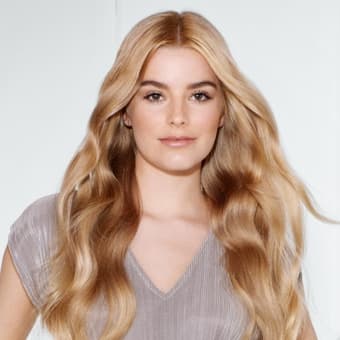 Serena
Simren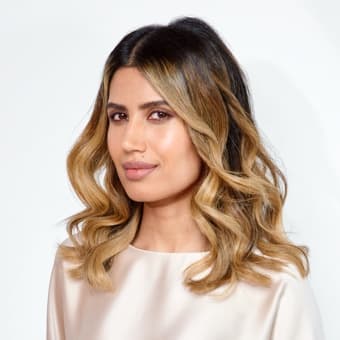 Wardah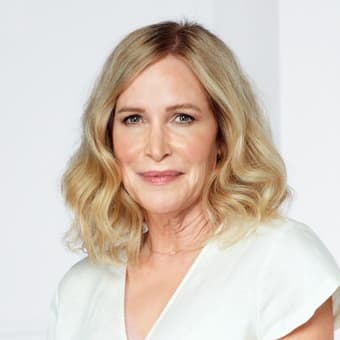 Barb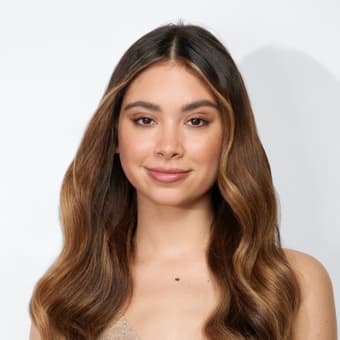 Maria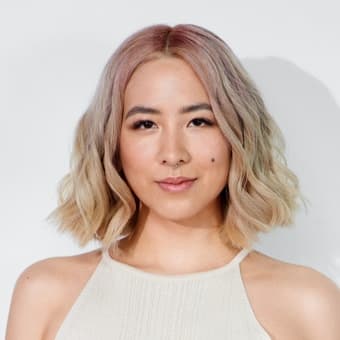 Sanna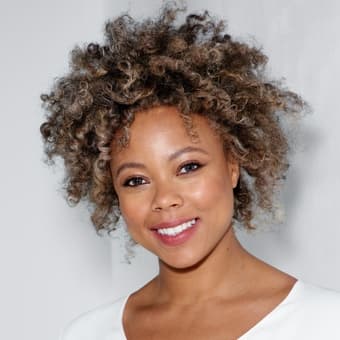 Danielle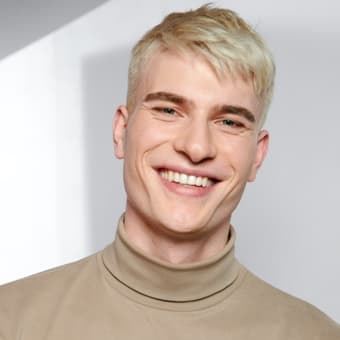 Frieder

Who knew a simple hair colour change could be so impactful? Of course, every hair colour seems to have some false expectation attached to it – redheads are thought of as fiery and brunettes are told they're mysterious – but going blonde remains the definitive statement of self-possession. Doing it means defying tired social stereotypes around being dumb, shallow or or clueless. Blonde can be punky and rock'n'roll like a Seventies superstar, turn you into a mega-watt glamazon, or even be subversive and edgy. Truly, blonde can mean whatever you want it to.
We've joined Schwarzkopf Professional on their new
BLONDME
campaign, celebrating the full spectrum of blondeness from icy white through to bronze, caramel balayage. For some, going blonde is a symbol of rebellion, and for others, it's simply another killer look to add to their roster. To that end, we asked nine people, each with a different heritage and story (and hue!) to share their personal journey to blondeness, and what it means to them. Get ready to feel inspired...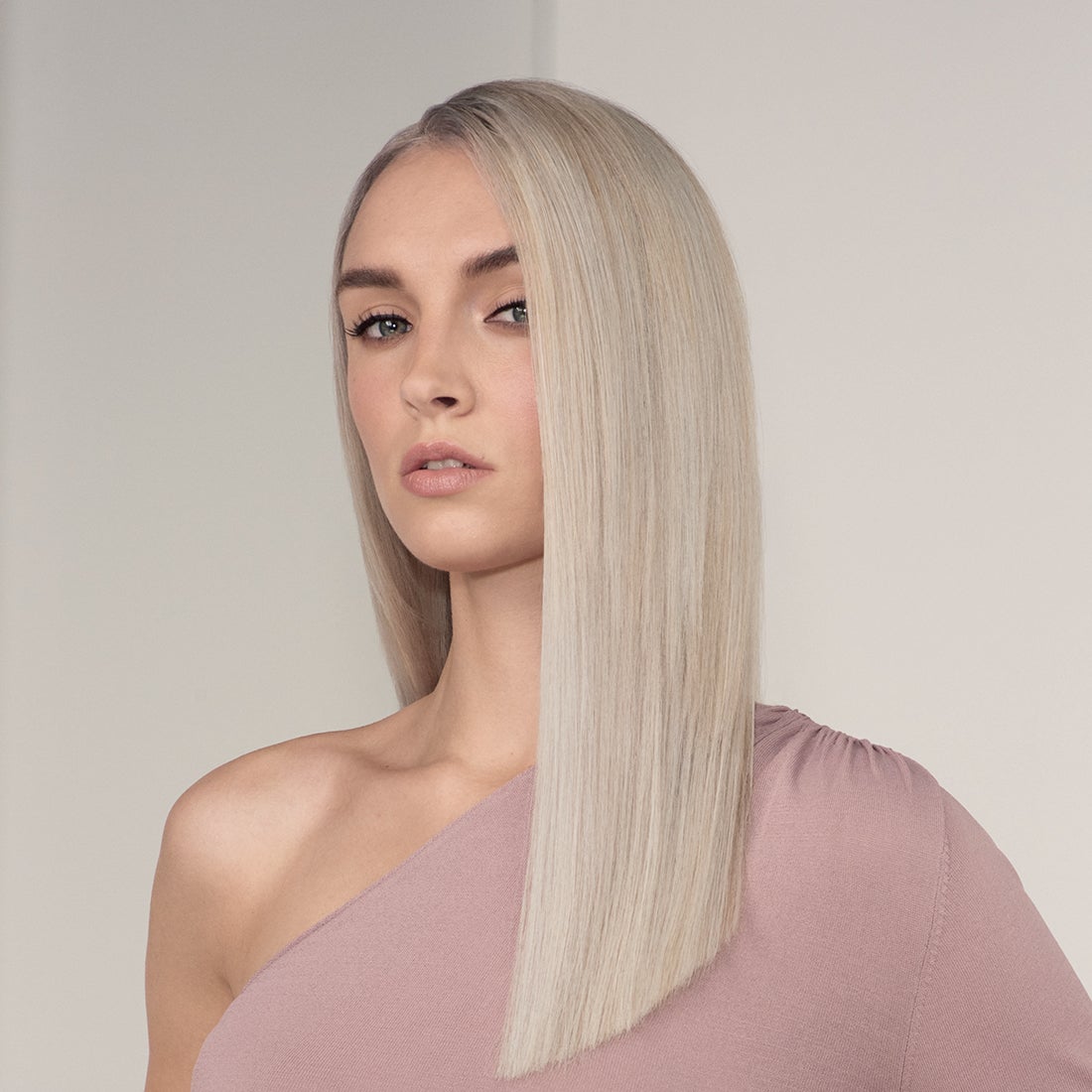 In Eastern Europe and in Russia where I'm from, some old stereotypes about blondes still prevail – things around intelligence or vanity. But of course, that's not true at all, and the younger generations choose to defy that, because we realise that your hair colour has nothing to with your career development! Besides, it's made me feel confident and powerful. Naturally, my hair is a medium brown but I've wanted to try a full-on blonde colour for a long time. I feel more powerful and confident with blonde hair and it's making me more adventurous with my wardrobe; I'm wearing more bright colours like red and orange. My new light blonde makes me feel like a new me, confident and proud.

ALL BLONDES Light Mask keeps Pamela's hair mosturised
Advertisement
ADVERTISEMENT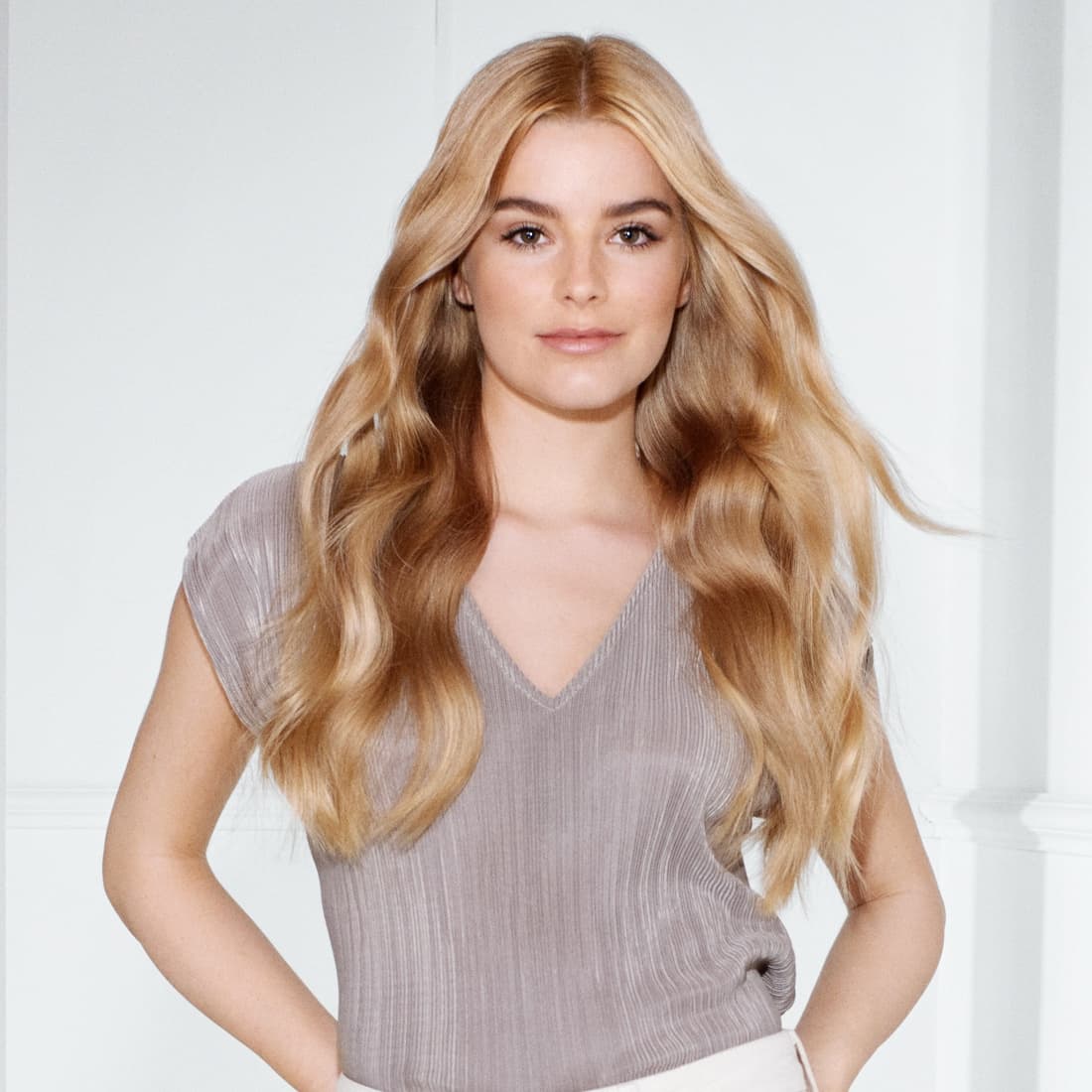 This was my first time ever dying my hair! Naturally, I'm 100% brunette, now it's a warm honey colour. I'm from the South of France, and even though there are quite a few blondes there, I still think there's an underlying perception that blonde is maybe a little bit more rare. It took me a while to get used to it and at first I felt a little shy. However, after a while, I got over that learning curve, and suddenly it gave me renewed confidence in myself. Going blonde was definitely a learning curve for me. I usually wear my hair up in a bun, and now I'm blonde, when I put it up, my outlook on my day is confident. I suppose that even regardless of colour, the way you style your hair can really express your intentions for the day and shape your outlook.

ALL BLONDES Light Spray Conditioner keeps Serena's hair fully hydrated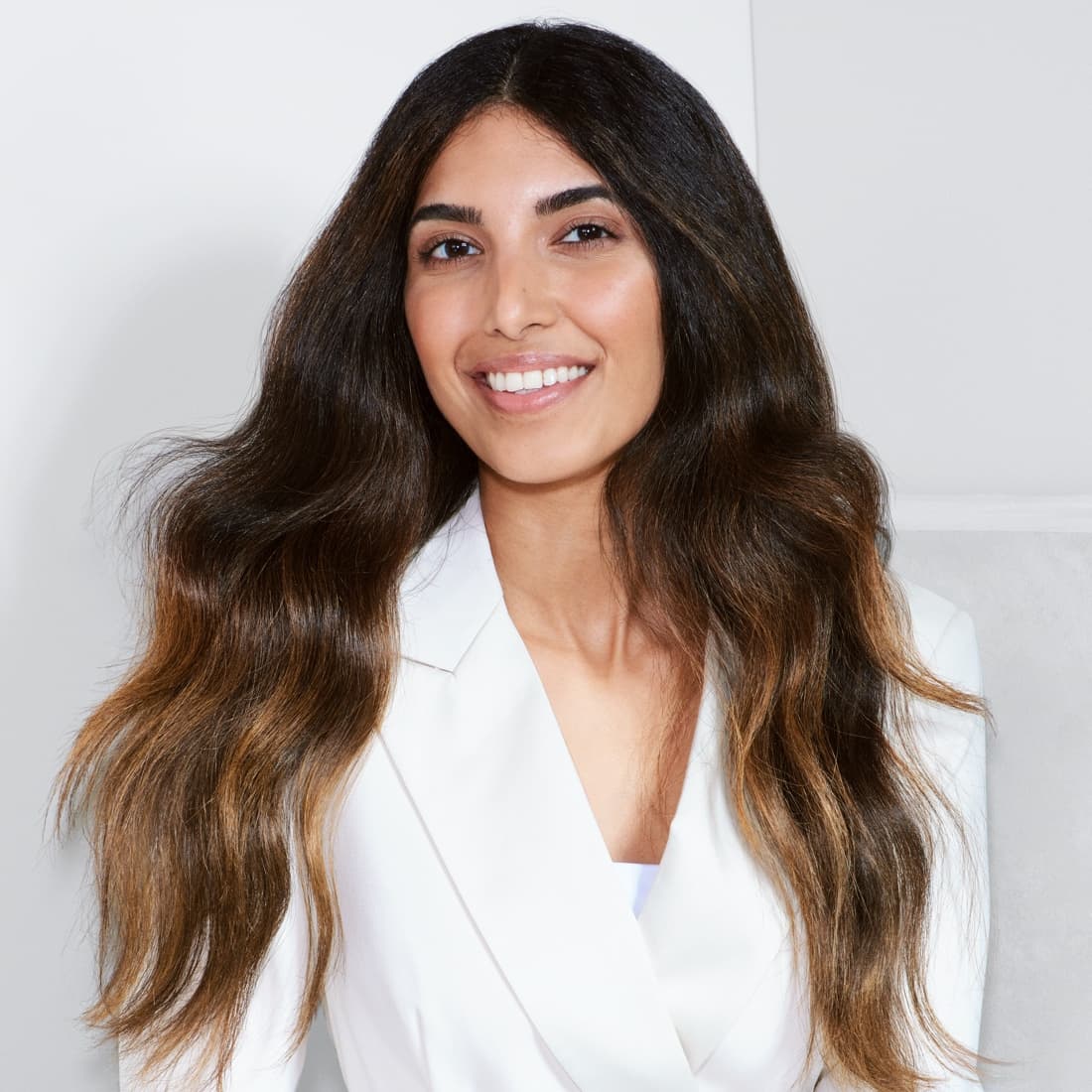 Naturally, my hair is so dark brown it basically looks black, but now it's a sort of milky, caramel blonde, with some brown still sliced through. Because the first time I went blonde was when I was 18, being blonde again reminds me of that time and makes me feel carefree again. I really feel like this colour suits me, especially my eyes and it softens my face a little. I like how it's changed my look and given me a slight mystery and uniqueness. Plus, I don't really feel like I need to wear much makeup now, as my hair is the focal point. It's definitely given me a new-found confidence, and aligns with my style and my personality. I feel more like myself with this hair! I stand out more and that aligns with who I am, because I am confident and being blonde shows my personality really well. I like how I cross between brunette and blonde and fall somewhere in the middle of the spectrum.

Simren uses BLONDE WONDERS Restoring Balm to soften and add shine
Advertisement
ADVERTISEMENT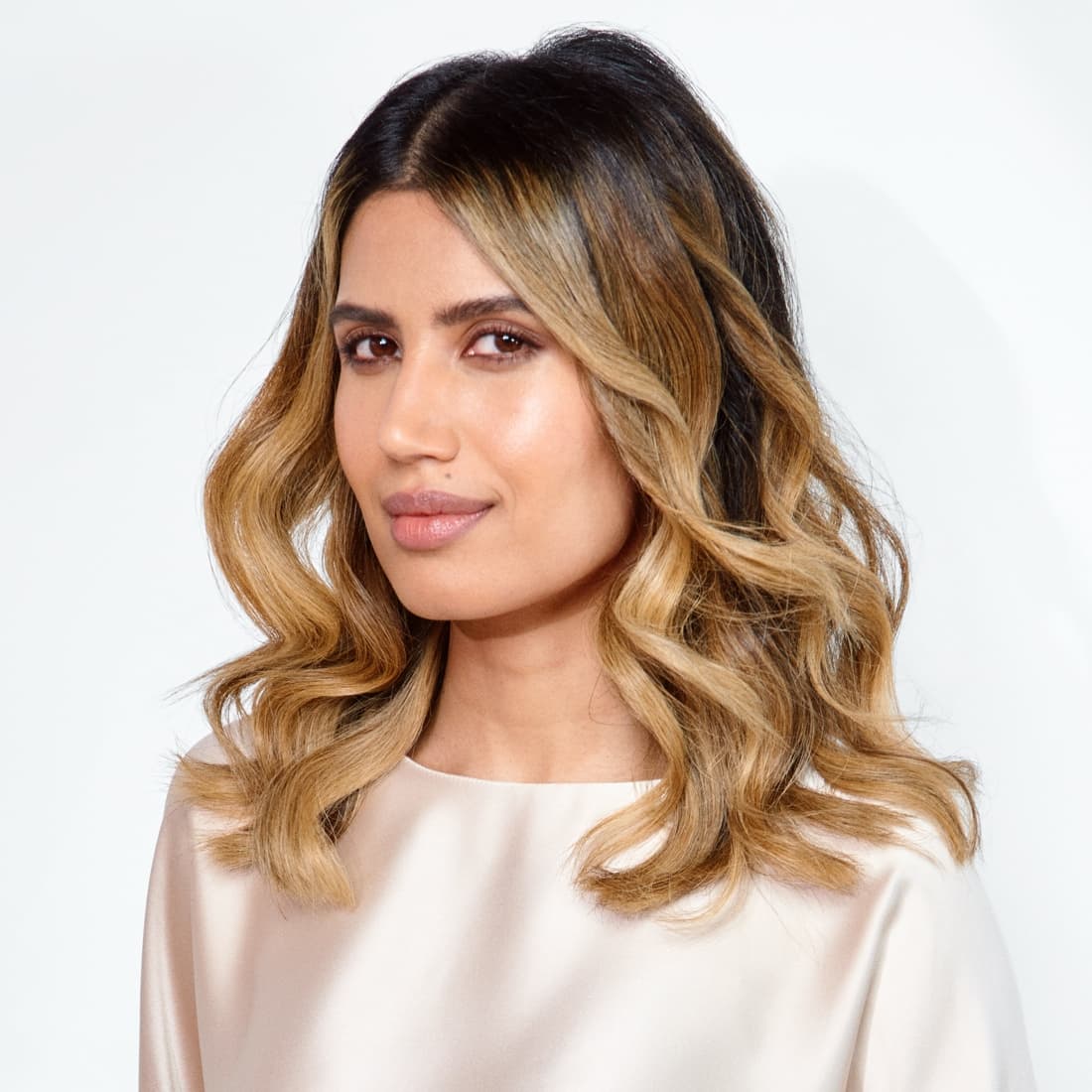 I'd never been blonde before, but I'd definitely visualised it and dreamt about it! Naturally, I have black Middle Eastern hair (my father is Saudi and my mother is Pakistani), but I felt like 2020 is a year of breaking rules and proving to my family and the world that anyone can try this. It makes me feel so accomplished to have had the courage to do this. And now I've done it, it just makes me feel confident and as if I can overcome any obstacles in life. It's funny, when I meet new people now, they say they can't imagine not being blonde! I love the glow it gives me. It makes me feel like a superstar, it makes me feel powerful and like a rule-breaker.

Use ALL BLONDES Rich Shampoo like Wardah to gently cleanse and nourish the hair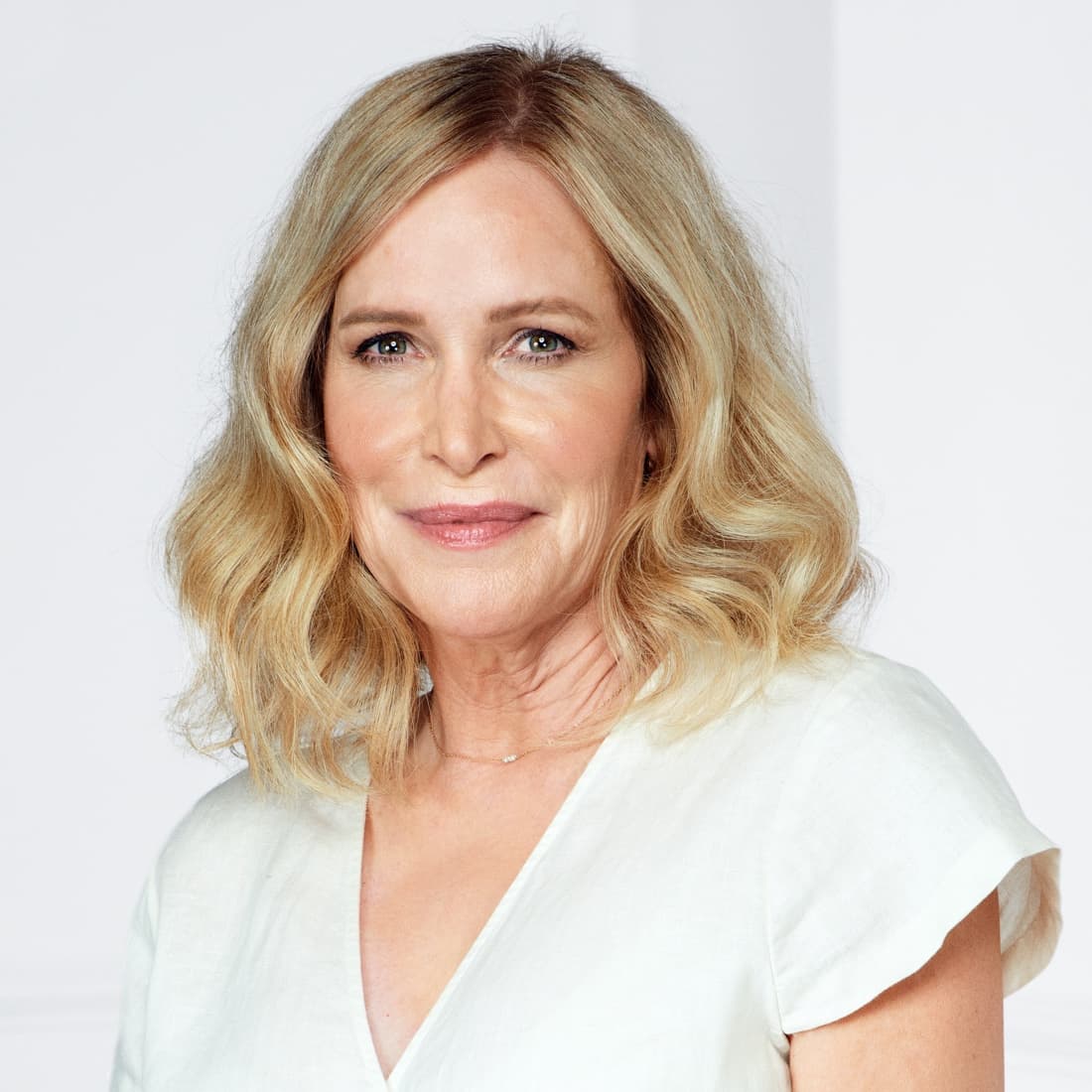 I've always felt better with blonde hair. Being blonde just suits me – I think it goes with my face and with my personality. It's such a big part of how I express myself! I remember when I was in college, a professor told me if I wanted to be taken seriously, I needed to stop wearing so much pink, to not go by 'Barbie' anymore, and to dye my hair brown. Well, I did two out of the three! It's just not true that any hair colour makes you less worthy of respect or being taken seriously. My hair is such a big part of how I express myself, and I'm not giving up on any part of myself even though I'm 57, and being blonde is part of that for me. I'm still young and have a lot of living to do! Blonde to me is confidence, strength and vitality – it makes me feel ready to take on life.

ALL BLONDES Detox Mask keeps Barb's hair bright and revitalised
Advertisement
ADVERTISEMENT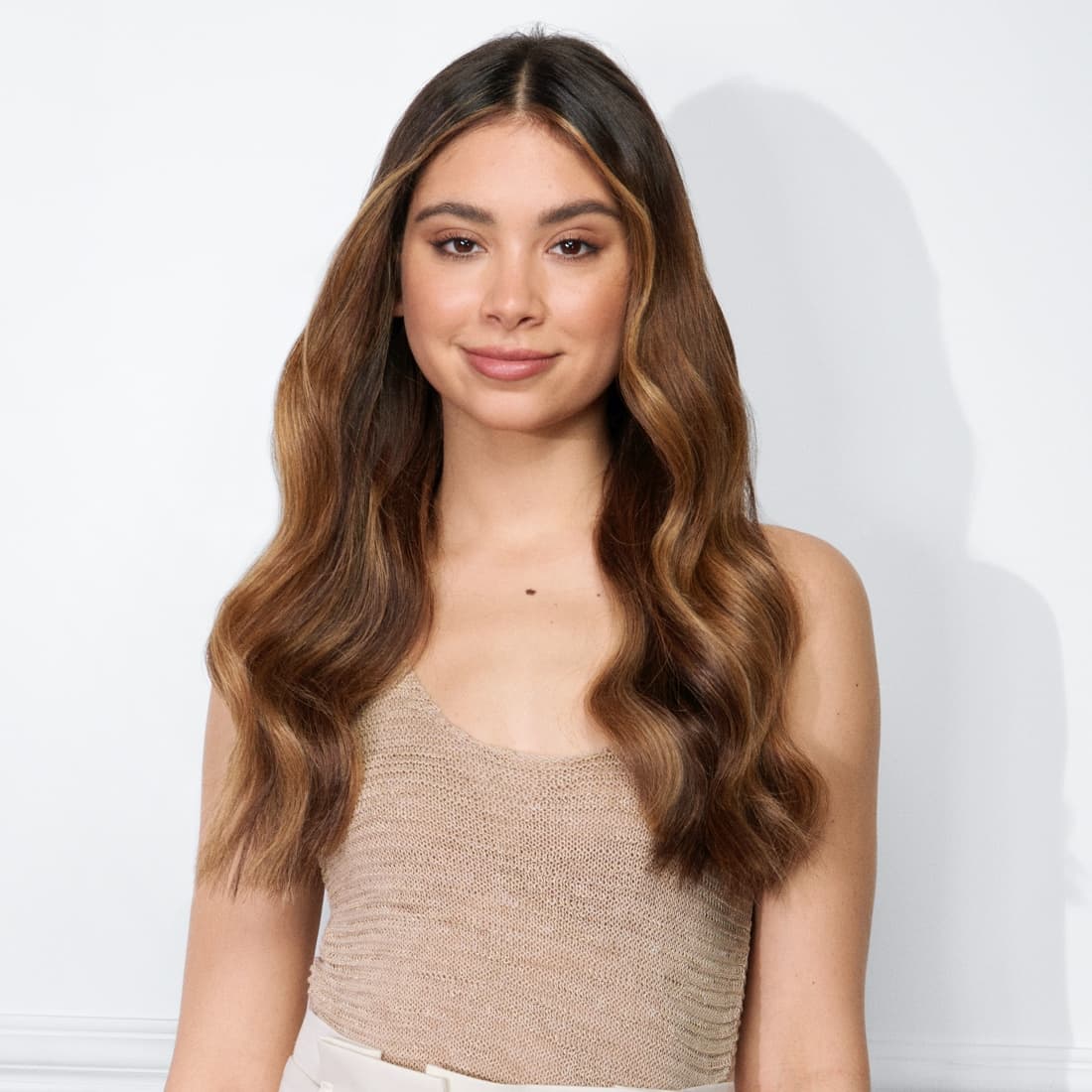 Naturally, my hair is dark brown. I'd been blonde before so I was so excited to get to do it again. Where I'm from in Argentina, blonde became really popular and it felt like everybody had it at some point. I love being blonde, I feel like it gives lift and warmth to my face. It's made me more adventurous with beauty, too – I'm wearing more bold red and pink lipsticks. I love the honey colour I have, especially around my face. Those lighter sections around my face add a really nice brightness and warmth – it feels fresh, strong and beautiful. It's a complete mood-booster and it's just fun and makes me more experimental with hairstyles, too. I'm so glad I did it. Looking back, I really needed a change and going blonde feels so fresh – it was definitely the right decision!

Maria uses ALL BLONDES Rich Conditioner to smoothen her hair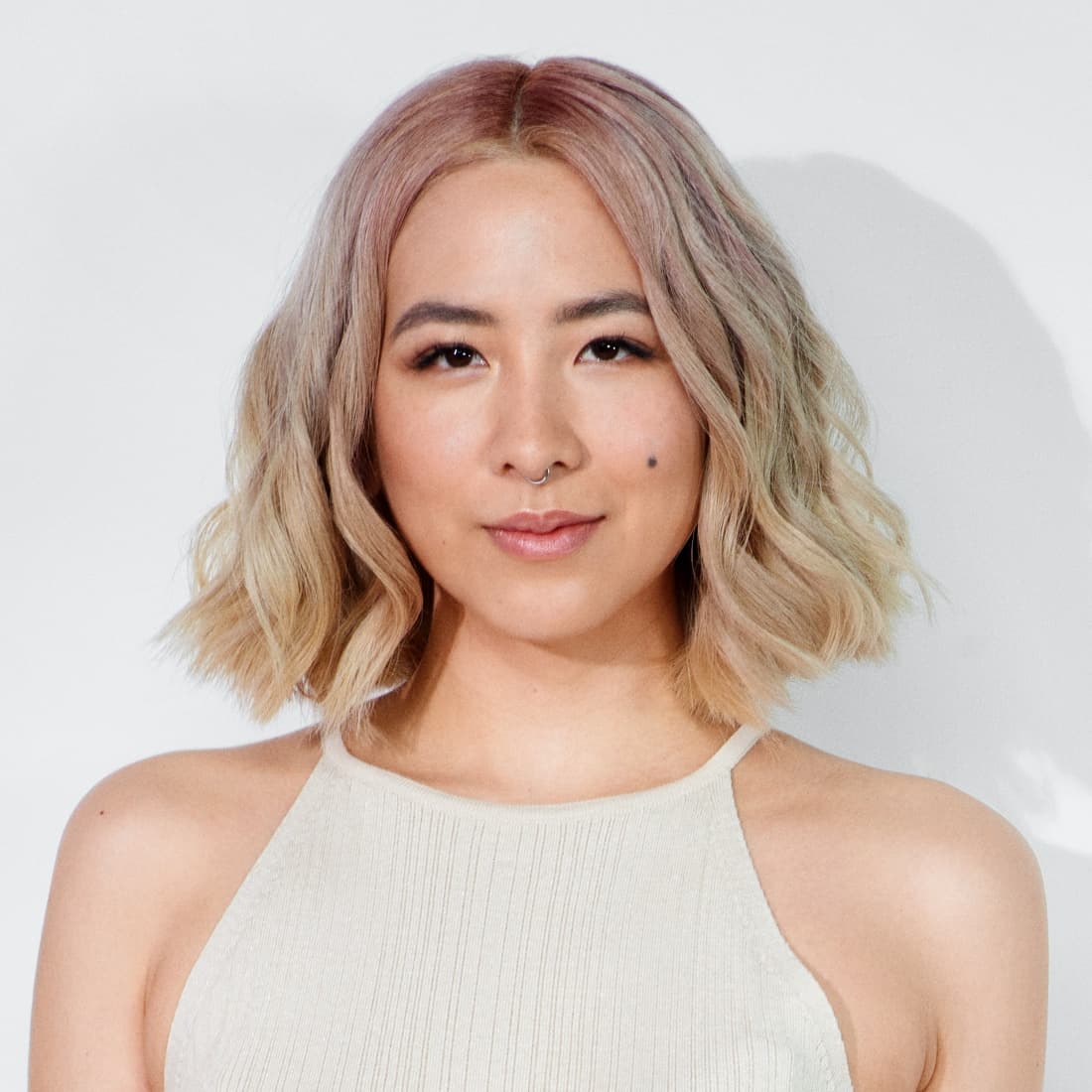 In the past I went fully blonde, but I'd grown that all out, so I was excited to do this with virgin hair. Growing up Chinese in California meant I'd been aware of certain cultural expectations and assumptions from a young age, and I know that different values and tropes get assigned to different hair colours, so now I have something new to explore as a blonde. I'm actually really pleasantly surprised that my hair can look so healthy being blonde! It's a soft ashy tone that's washing out to a platinum blonde, and it's definitely the most radical part of my look. I'm pretty low-maintenance, but being blonde requires a certain level of attention which makes me feel bolder, and I love that I'm making new memories that I'll always associate with this hair colour.

COOL BLONDES Neutralising Mask is great for maintaining Sanna's cool toned colour
Advertisement
ADVERTISEMENT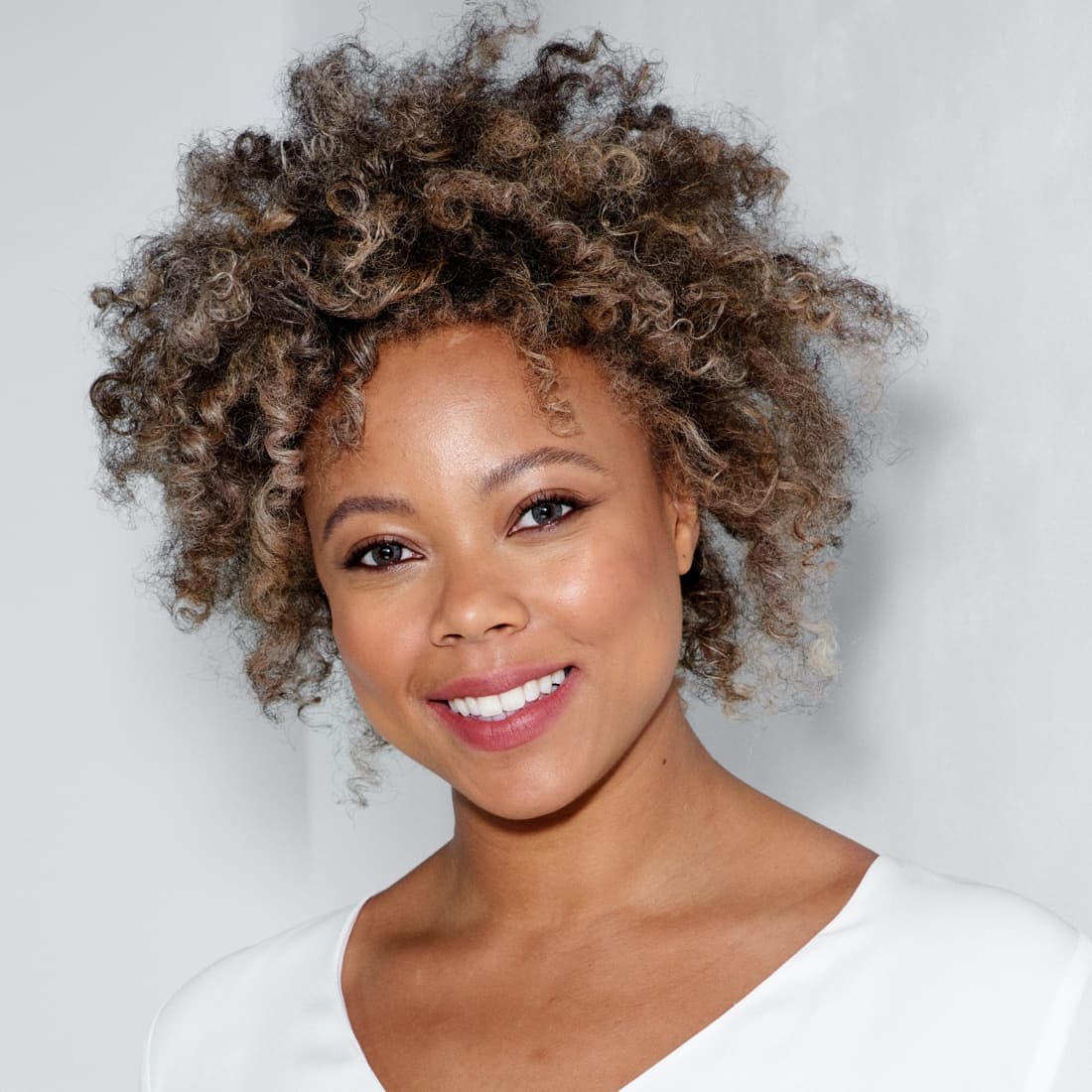 Ever since I was allowed to dye my hair, I've had some kind of blonde going on! Balayage, dip-dye, wigs, weaves, everything. Naturally, my hair is a sort of medium to dark brown. I love being blonde – it makes me feel like I stand-out, and especially with the cut I have, I turn more heads. I kind of have this attitude now of: I don't care, this is me. If I have a frizzy day, I don't mind because the blonde actually emphasises and compliments my texture now. Hair is definitely an accessory and it's making me more adventurous with my styling, too. It's an outdated idea that you have to have fair skin to rock a cool blonde tone – this works beautifully for me. I've always felt like the blonde me is the true me.

Danielle uses ALL BLONDES Rich Mask to nourish her blonde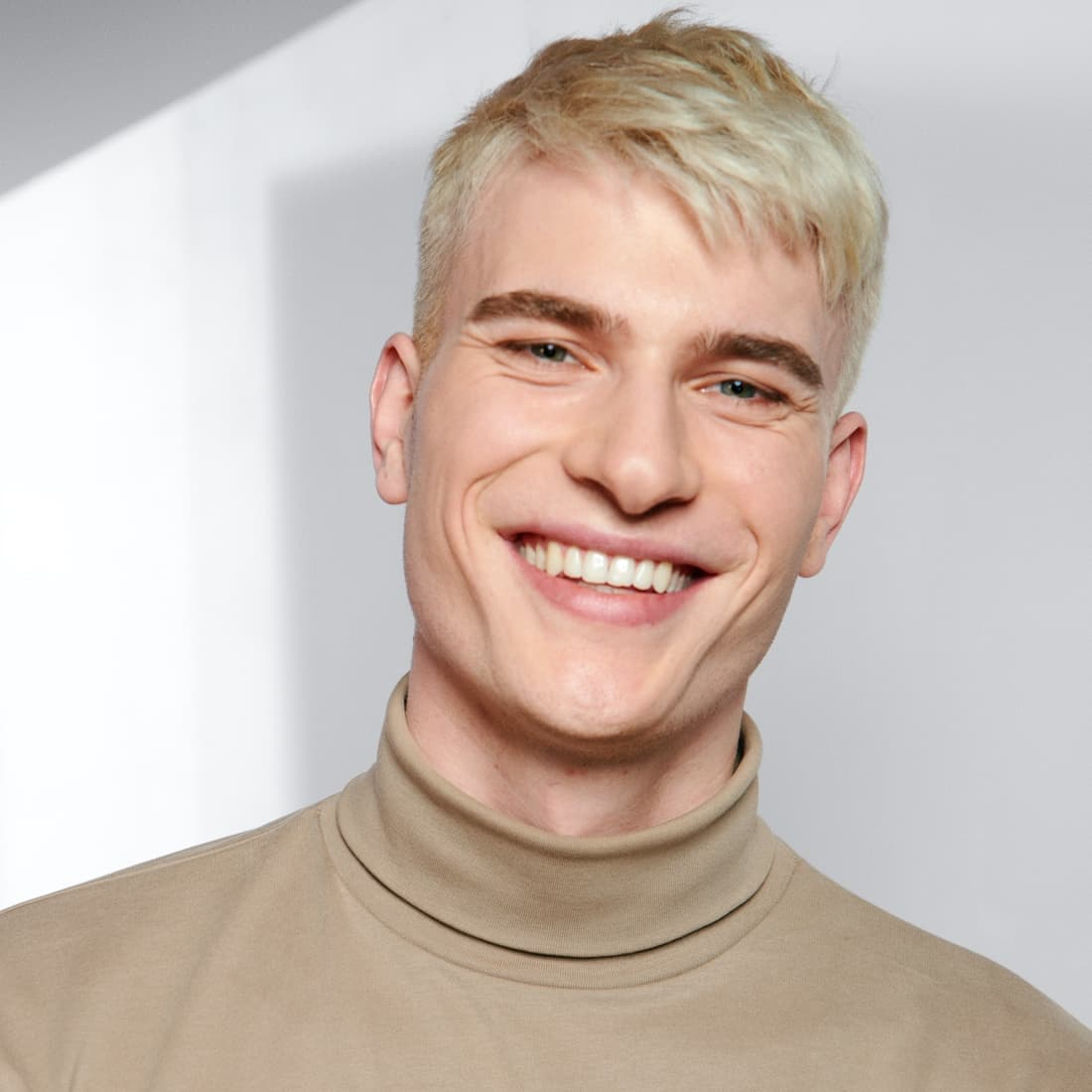 Naturally, my hair is a very dark brown – though my mum says it has a 'golden shimmer!' I've gone blonde in the past but my hair was longer then, so the finished look was different. I was starting to get bored of my natural colour again and wanted to try something new. Blonde hair adds a highlight to whatever I wear and makes me stand out more. My hair is pretty short, but I can still wear lots of different styles, sometimes a wet look, sometimes a middle parting. Being blonde is a new and exciting feeling – and it makes me feel more confident because I find it so exciting. I think sometimes people are a little afraid of me because I'm really tall, but I think being blonde softens my look somehow and I look more approachable.

Use COOL BLONDES Neutralising Mask like Frieder to neutralise yellow tones
Advertisement
ADVERTISEMENT
Thinking about your own hair transformation? Click
here
to discover your local Schwarzkopf Professional Salon.
Advertisement
ADVERTISEMENT