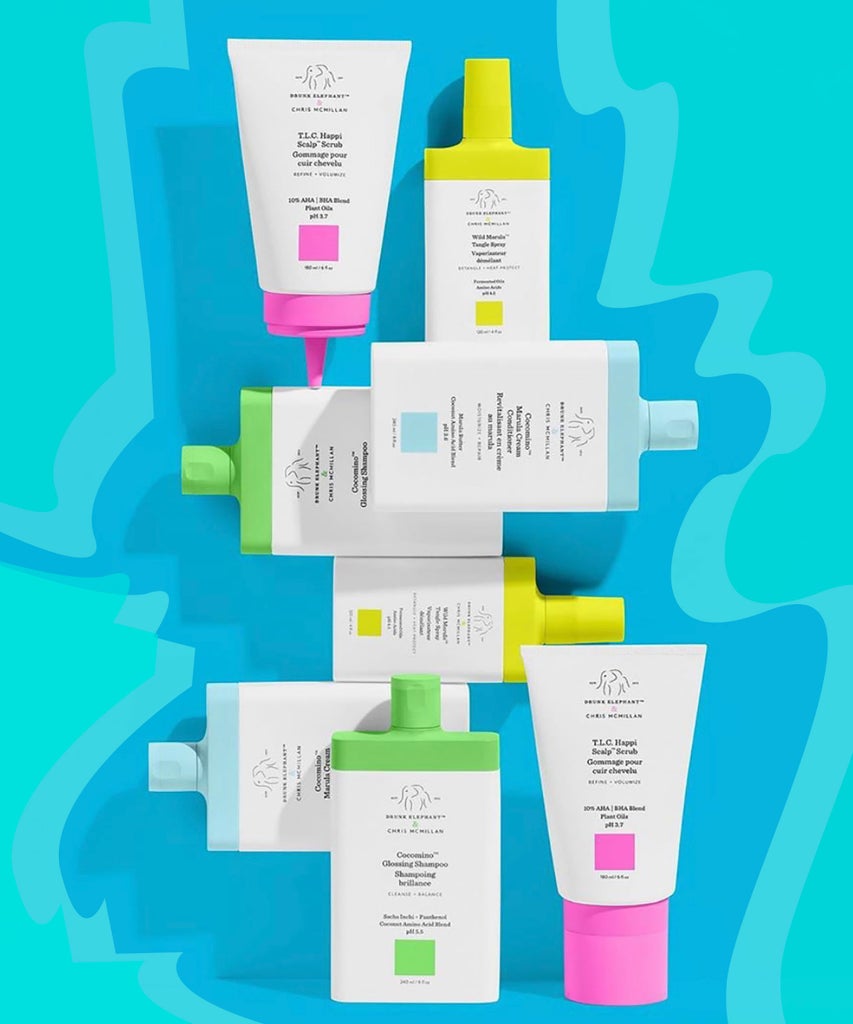 Masterson explained in an interview with InStyle that working together on the hair-care line made sense because of their combined backgrounds in skin and hair.
"Chris said, 'Let's do a product range that allows your hair to be what it is and removes all the stuff we don't want on our strands or scalp,'" said Masterson. "He knows hair and I know skin, and scalp is skin, so it just made sense for us to come together and develop a line that addresses both."
McMillan also confirmed the news on his Instagram.
"I am so proud and in love with this product and I know you will be too. HEALTHY SCALP HEALTHY HAIR. It's as simple as that. Makes sense to collaborate with a skincare line to seamlessly head (no pun intended) to hair," he captioned the post.
The four featured hair care products in McMillan's Instagram post include Aniston's aforementioned
Hair Wild Marula Tangle Spray, £21
,
Cocomino Marula Cream Conditioner, £21
,
Cocomino Glossing Shampoo, £21
, and
T.L.C. Happi Scalp Scrub, £30
, according to
InStyle
. As of today, March 26, the full range is available now at
Cult Beauty
and
Space NK
.
Refinery29's selection is purely editorial and independently chosen – we only feature items we love! As part of our business model we do work with affiliates; if you directly purchase something from a link on this article, we may earn a small amount of commission. Transparency is important to us at Refinery29, if you have any questions please reach out to us.