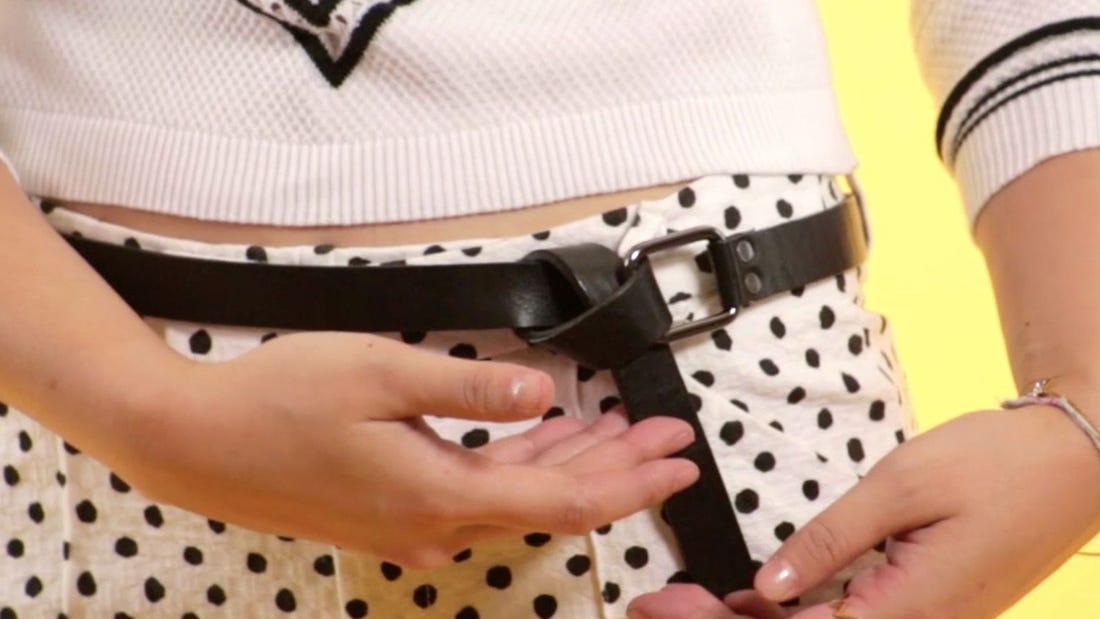 Split Second Styling Tips
How To Make A Baggy Dress More Flattering Without A Belt
See more about this Episode
After body-con's years-long reign, we're beyond relieved to see (way) more relaxed silhouettes gain traction in the retail sphere. Curve-clinging tank dresses may still have
paparazzi appeal
, but we're fully taking advantage of the sack dress' moment in the sun, stuffing our closets with the ultimate low-maintenance style. (Real talk: A bandaged column will
always
be too restrictive for a serious brunch situation.)
As much as we love the freedom of looser frocks, we know what it's like to scrunch your nose at a shapeless reflection while donned in something at this end of the slinkiness spectrum. While a belt might obliterate the look you're going for, this ridiculously simple hack subtly indicates that you actually have a waist and makes the dress itself look better, too.
See fashion features editor Connie Wang demonstrate on a bead-embellished number from
Simon Premium Outlets
above, then go order pancakes — full stack or bust.
About Split Second Styling Tips
Sometimes it seems like nothing in our closet is quite right, but these styling tricks will help you figure out new ways to wear your clothes. These tips will keep you from saying "I have nothing to wear" ever again.