Skarsgard Family Portrait Is Predictably, Ridiculously Handsome
Look back on your own family album. Memories from that trip to Europe? A few snapshots from your fifth birthday party? Perhaps a graduation photo or two? You've probably got all the staples, but there is one thing sorely missing: A half-naked Alexander Skarsgård, flexing his muscles in the background.
That's just another day in the life for the Skarsgård family, a ridiculously good-looking group of people who seem to know how to have a good time in front of the camera. The family is composed of a few small-screen actors, a doctor, a club promoter, and your blessed Lord Alexander of Unholy Hotness himself. Of course, the rest of them chose to remain clothed for this photo, but with abs like that, it would simply be rude not to take your shirt off. How do you say Hulk smash! in Swedish? Anyone? No?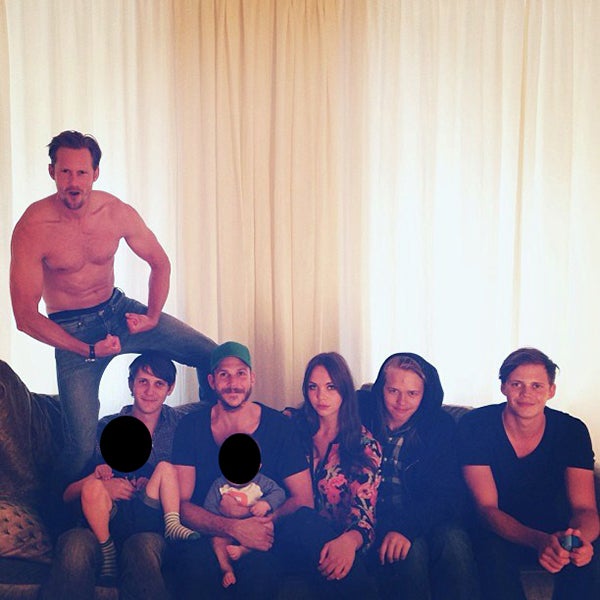 Enjoy your
True Blood
tonight, kids. Here's to hoping someone makes this image into a PSD that can easily be layered onto your regular old family photos with ease. (
ONTD
)
Alexander Skarsgard Brothers Family Pictures