24 Hair Picks That Won't Make Your Wallet Sad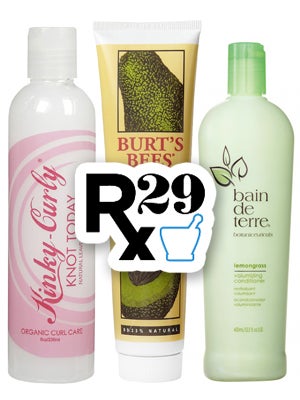 If there's one thing we've learned here in the beauty department, it's that you don't need to spend an arm and a leg to find amazing products that actually work. Case in point: Some of our favorite hair products are actually on the shelves at your local drugstore for a fraction of the price. They're cheap, easy to find, and you can restock when you're on a TP/cotton ball/notebook/chip run.

We've rounded up dozens of our favorite shampoos, conditioners, treatments, and styling products for every hair type. From thin to textured to straight, we've got you covered with picks from some of our favorite budget-friendly brands. So, click through to find the product that works best for you. Or, at these prices, you can afford to experiment a little and try them all.

Photos (from left to right): Courtesy of Kinky-Curly, Burt's Bees, Bain De Terre.