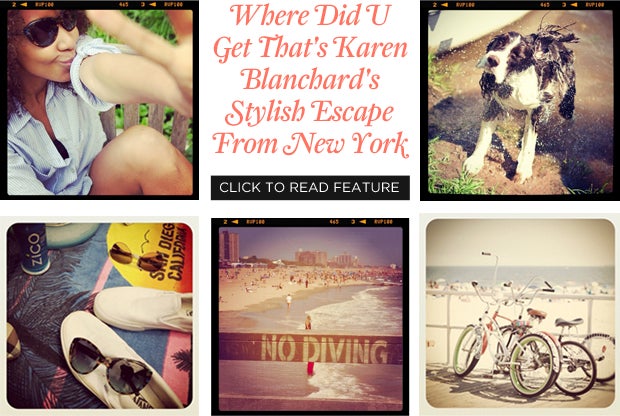 There's a reason ICEEs, kids splashing in erupting fire hydrants, and block parties are part New York's summer iconography — it's hot as hell. But after a few years tracking the dressing habits of the locals, the beautiful Brit blogger behind Where Did U Get That, Karen Blanchard, has learned a few things about surviving summer in the city — head Upstate on the weekends, swim wherever you can, and if all else fails, take down a smoothie. For more heat-beating inspiration, click through her slideshow of cool summer activities.

Oh, and to get you accessorized properly for the season, click over here, for an on-point guide to summer sunglass trends. Now, put on your favorite pair of shorts, because it's time to dive into summer.

Photo: Courtesy Karen Blanchard.