17 Crazy-Cute Items For Active Summer Days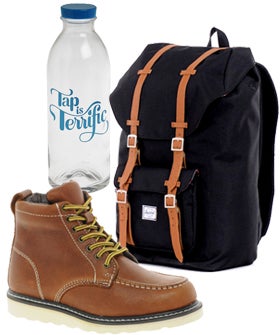 View Fullscreen
There are a lot of perks that come with living in S.F. — catching
Clueless
at the Castro Theater, perusing some of the country's coolest boutiques, and grubbing at endless top-ranked eateries, off the tops of our heads. But, we're going to go out on a limb to say that one of the best bonuses actually lays outside the city.
From hiking and fishing to surfing and sailing, we've really got it all when it comes to the great outdoors. So, naturally,
we're here to offer up a keep-it-chic roundup for all your nature needs
. Get down to earth with these glammed-out gadgets, thoughtful threads, and even a Big Sur-inspired perfume (who doesn't want to smell like the Ventana Wilderness?). So, go ahead, dip your toe (or dive right in) and get your flora and fauna on in style — birdcalls and all. Happy trails!