Madeleine Fawcett and Meredith Bichsel, Co-Founders of Project MM
Friends since college, Project MM founders Madeleine and Meredith joined forces after five years in beauty PR. Their shared tastes and opinions made going into business together a natural step. Though their boutique firm only launched a little over a year ago, they already have several top beauty brands on their roster, including cult favorite RODIN Olio Lusso. Now be quiet, so we can learn how they did that so fast.
Hands down, best professional advice you ever got:
Madeleine: "Be the first one in, the last one out, and smile."
Meredith: "Under-sell and over-deliver."
What skill or habit do you think is vital for success?
Madeleine: "Organization and attention to detail, in addition to the ability to network are vital for success (at least ours!)."
Meredith: "You're never going to feel entirely prepared or totally equipped, but when the right opportunity presents itself, you must take action."
What's your favorite thing to wear to work?
Meredith: "I seem to own a striped top in every color, sleeve length, and weight. I don't know how it happened, but on any given day, chances are I'm wearing stripes."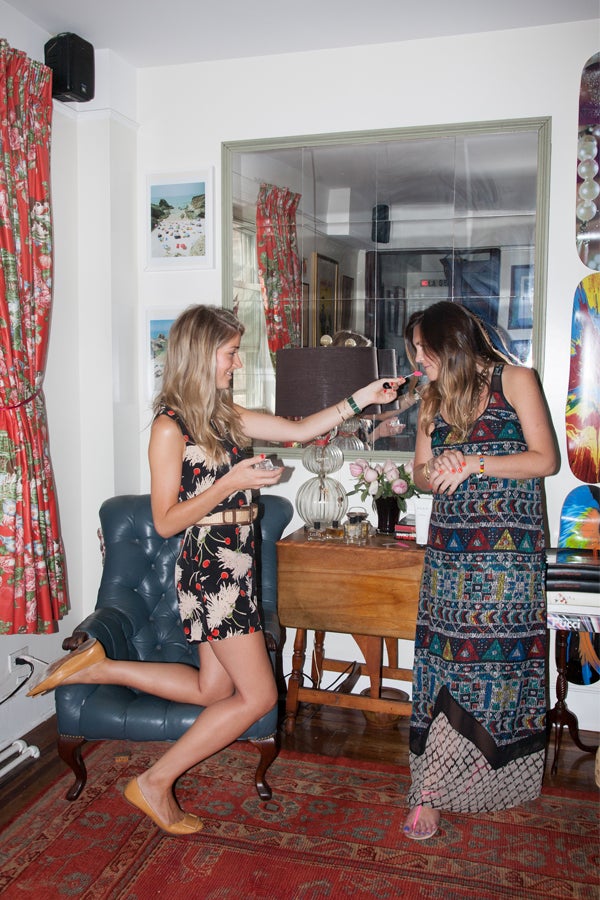 Technology of choice OR your Working Girl Essentials?
Madeleine: "My iPhone—I check it first thing in the morning, and I'm on it all day making calls, responding to emails, updating our social media channels, and reading the
New York Times.
"
Who's your working girl inspiration?
Meredith: "Carolyn Bessette. She was so striking without being overdone and always hit that perfect note between classic and modern." (We couldn't agree more.)
Photographed by Sunny Shokrae
Photographed by Sunny Shokrae; Produced by Caroline Biggar