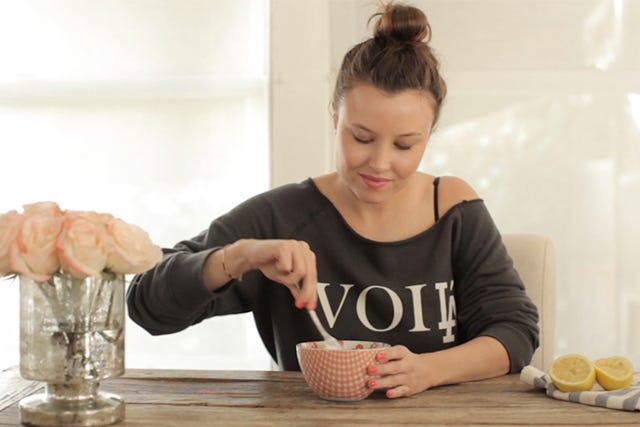 Inspired by the book
French Women Don't Get Fat
by Mireille Guiliano, we're showing you how to make an über healthy yogurt breakfast. This breakfast is the perfect little bowl of health. It's loaded up with tons of protein, omega-3 fatty acids, and lemon that will keep you full all the way through lunch. French women really
do
do it best. Click through to see how it's done!
Related: What To Cook For Labor Day
Have a minute? That's all it took us to get hooked on Leaf.tv, an addictive new YouTube series from content queens Erin Falconer and Geri Hirsch. Leaf.tv serves up everything from must-know kitchen lifehacks to easy-to-digest DIYs.