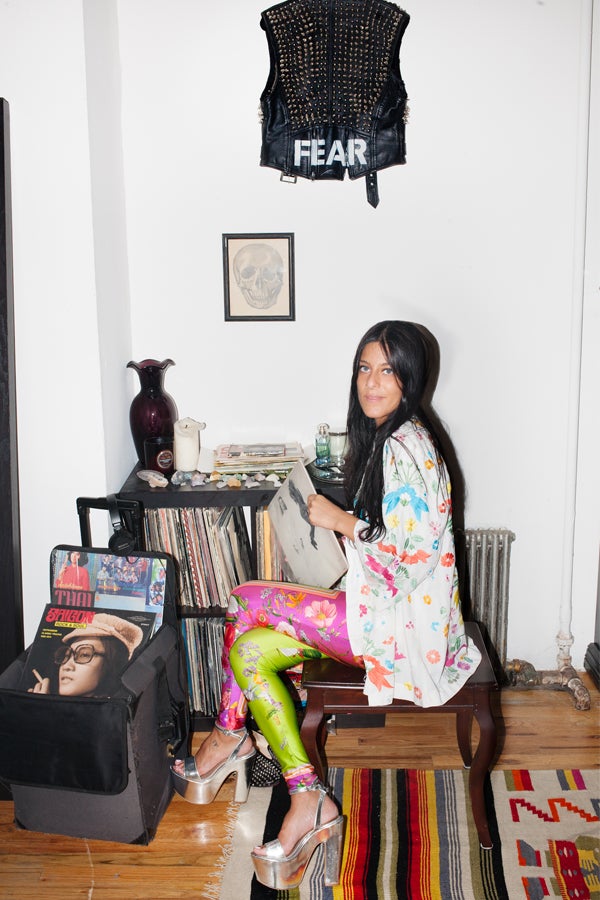 Kristine Barilli, DJ
Self-described "disc jockette" Kristine Barilli earned her stripes behind the ones and twos of shuttered Chelsea hotspot, Beatrice Inn (owned by none other than Paul Sevigny; yes,
that
Sevigny). These days, the born-and-bred New Yorker — "Lawng Guyland by way of Brooklyn" — spins at parties all over the city, from The Woods and No Name Bar in Brooklyn to The Standard Hotel. In her free time, you can find her trolling stoop sales in Brooklyn to turn up rare records and pop-culture ephemera.
What moments on the job do you find most rewarding?
"When people actually care about the records. Dragging two crates of records is quite painful, so my back hurts less when people really tear it off the frame and have a good time."
Your Working Girl Essential?
"Analog devices."
What's your favorite thing to wear to work?
"Something I don't have to think about." (A little digging on our part led to the discovery that for Barilli, this means a uniform of black, heavy on Rick Owens and Alexander Wang.)
What skill or habit do you think is vital for success?
"Relentlessness: I never stop looking for music I've never heard, and am starving for knowledge at all times. Stay hungry. If you're bored, it's a problem. Life has too much going on to ever be bored."
Your working girl inspiration?
"Julia Roberts in
Pretty Woman
."
Photographed by Sunny Shokrae
Photographed by Sunny Shokrae; Produced by Caroline Biggar