What Katie Did Next: Hillier Co-Designs Joseph's First Bag Line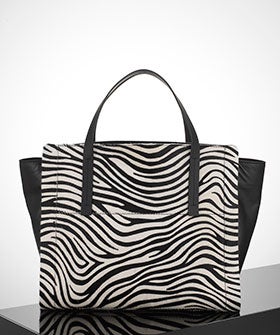 View Fullscreen
Joseph has done it again.
The label synonymous with quiet, understated luxury has created its first handbag collection.
And, it's a cracker. The brand's creative director, Louise Trotter, devised the line alongside accessories designer Katie Hillier. As technical designer, Hillier is the one to thank for the bags' ingenious pockets and strap formations.
We've been a fan of the brand for its elegant separates and wear-forever essentials for quite some time now. The bags are an extension of this style philosophy, and we wholeheartedly approve. With ballet-slipper beige, black, grey, and white as the overriding colour palette, the clutches, cross-body bags, and oversize totes almost demand to be worn everyday. The prices start at £235, which does mean that it is a real commitment to snap up one (or two) for the summer. But, as we are still wearing a Joseph pea coat from over 10 years ago, we feel that its an investment worth making. Why not see for yourself, though? The collection is exclusive to Selfridges till June.
(Joseph)