Photo Of The Day: It's Very Serious Backstage At Altuzarra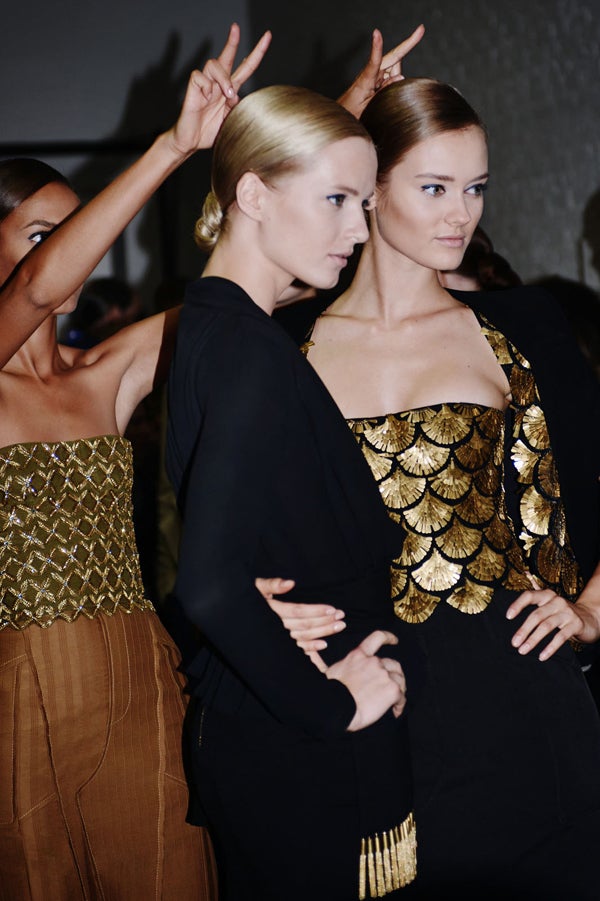 Backstage at Fashion Week can sometimes feel like a three-ring circus, as everyone runs around primping and prepping for perfection. And while the whole occasion can be quite serious business — especially considering the room filled with influencers is waiting for the presentation to start — what's a circus without a little clowning around?
These models at Altuzarra look focused as they pose for the lens, but Joan Smalls really knows how to keep it light. After all, there really is no better accessory than a pair of bunny ears.
Photographed by Nina Westervelt/MCV Photo