Best Bites: Easy Hors d'Oeuvres For The Elegant & Lazy

Sweet & Salty Roasted Almonds

We love salted nuts. We love sweetened nuts. We got tired of choosing.

Total Time: 25 minutes

Ingredients
4 cups raw almonds
1 tbsp olive/vegetable oil
1 tbsp honey
1 tbsp white sugar
1 tsp cinammon
1/2 tbsp fine salt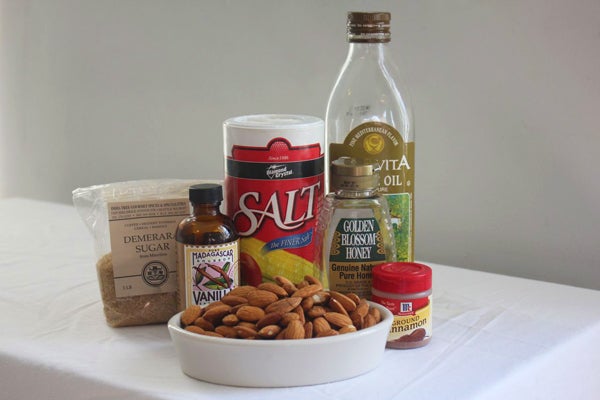 Preheat oven to 350. Pour almonds into a bowl with olive oil. Stir until nuts are well coated.



Pour in remaining ingredients, starting with the honey and toss/stir with a wooden spoon.



Spread almonds evenly onto a baking pan...



...and pop 'em in the oven for 15-20 minutes (rotate and redistribute halfway through), until they're dark and fragrant.



Best served in a fancy glass.