Question of the Week
How can I rock the dark lip trend in a less aggressive way?
There are some things that are ubiquitous for fall, like the season's favorite beauty trend: the rich, wine-hued lip. We saw it on the fall runways at …
READ
Got a burning beauty question? Ask our bloggers!
Whatever it is, submit your question below and tune back in — our expert team might have the perfect answer for you.
230 characters remaining
Thanks!
Your question has been submitted. Don't forget to check back to see if one of our experts cooks up an answer for you!
Top Posts
Makeup
Dec 20, 2013
I can't remember exactly when I stopped wearing
Makeup
Dec 23, 2013
There isn't a time when I don't want to put on a
Makeup
Dec 16, 2013
Going monochromatic with your clothes isn't news, but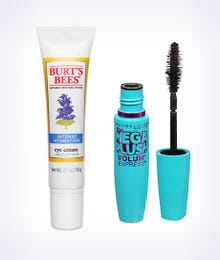 Skin care
Dec 19, 2013
Whether I'm traveling for a quick overnight trip, weekend
Tweet: #R29BeautyNation