R29 Author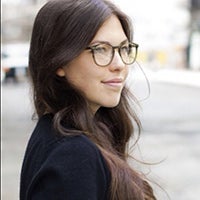 Rachel Besser
Fashion Assistant
Contributing since
January 2013
Stories Written:
63
This summer, the one thing I absolutely, positively cannot live without is...
"Taking advantage of the great outdoors (yes, even in New York City). There are too many good rooftops, pools, outdoor events, and places to walk or bike ride. We only have a few months each year to pack in weather-specific activities, so better get it while it's hot!"

Current food obsession...
"Smoothies, especially of the green persuasion. They cool ya down and cheer ya up in this frying pan of a city."

Next up on my Netflix...
"My Neighbor Totoro (for the hundredth time). I love Hayao Miyazaki."

Latest guilty pleasure...
"I wish the answer was some swanky dessert from an awesome place, but if I'm being honest with you, lately it's been pizza Lunchables. They kind of disgust me, but something just keeps pulling me back. Maybe it's the nostalgia."

The one song I can listen to over and over...and over to is...
"'Real Women' by UGK. I've been listening to it since high school and I'm still not sick of it."

My must-have cheap thrill...
"Colorful Band-Aids, because if you've got it, flaunt it? Also, Warby Parker. I'm legally blind, so getting a new pair of prescription glasses is usually mad expensive. In the myopic world, Warby's are a steal."


Recent Articles