R29 Author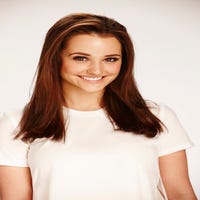 Gyan Yankovich
Contributing since
Jul, 2014
Stories Written:
4
The one thing I absolutely, positively cannot live without is... Fresh air. Not just because I literally couldn't live without it - but because the small-town girl in me needs it to keep her happy.

Current food obsession... Anything and everything Vietnamese. The more mint and coriander find their way into my daily life, the better.

The one song I can listen to over and over...and over to is... Float On by Modest Mouse, because I truly believe it will remain my favourite song for the rest of my life. It's literally impossible to listen to this and be in a bad mood.

My must-have cheap thrill... Mascara. Without a good coating of Benefit They're Real I like to think I'm unrecognizable.
Recent Articles