R29 Author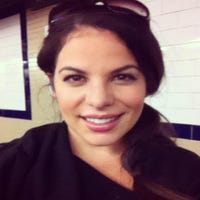 Bari Lieberman
Fitness & Wellness Editor
Contributing since
May 2014
Stories Written:
61
The one thing I absolutely, positively cannot live without is....
"Lululemon's Ultimate No Show Run Sock: They have cushioning where it's needed and are low-cut so they don't compete with my bright sneakers."

My current obsession is...
"Tiered ponytails, quinoa, and kettlebell training."

The one song I can listen to over and over is...
"Usher's 'Scream'. It's on every workout playlist I've ever created."


Recent Articles