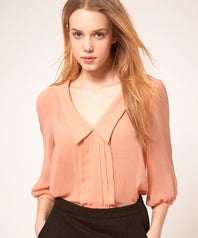 As an intern in D.C., you're not exactly at the top of the totem pole — trust us, we've been there. But just because you're not upper management (yet) doesn't mean you can let things slide in the ensemble department. You need a wardrobe that is polished, professional, and can work overtime (because you probably will, too).
Even more important: You need to secure those outfits without going completely broke. We know you're on a budget, but you still want to look right at home on the Hill, at the law firm, or wherever else you'll be spending the summer — so we're serving up the most
essential items you need to scoop before your first day
. We promise you'll even have money left over for happy hour — just remember us when you're sitting in the corner office, okay?