5 Things To Know This AM
comments
Fashion's
enfant terrible
, Jean Paul Gaultier, is in the midst of a career renaissance big enough to spread his influence across industrial spectrums. (
Business of Fashion
)
Politically, former Justice John Paul Stevens is urging the Supreme Court to abolish the death penalty. (
The Atlantic
)
In entertainment news, Barbara Walters will bid her final farewell to
The View
on May 16, 2014. (
People
)
Tony Hale, in addition to bringing the laughs on
Veep
, is hoping to leverage a few funnies for charity, too. (
Chideo
)
And, for better or worse, Comic Sans got a makeover that's, well,
neue
. (
The Next Web
)
Bonus Talking Points:
It's equal pay day! President Obama will be signing two executive documents to better enforce equal compensation for women. (
USA Today
)
Plus, UConn won March Madness. Now it's on to the next one... (
ESPN
)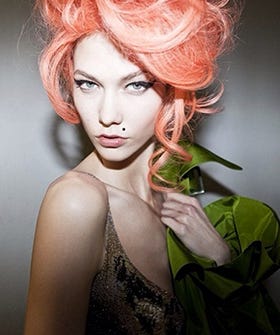 Photo: via @jpgaultierofficial.