This Graphic Liner Is Actually A Smoky Eye In Disguise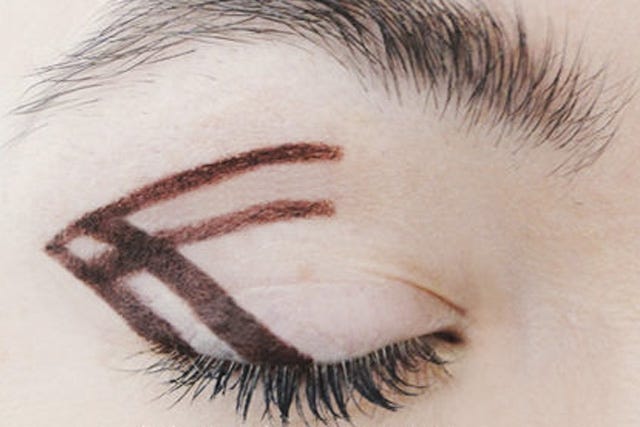 Photo: Courtesy of The Beauty Department.
Talk about
trompe l'oeil
— we just spotted what may be the world's sneakiest eye look over at
The Beauty Department
. What appears at first glance to be a creative take on graphic liner is actually step one in a series of instructions for achieving the perfect smoky eye.
Stunned? So were we — and then we saw the transformation in full. By strategically lining the lid to create a crosshatched effect, the ladies of The Beauty Department were able to take the guesswork out of which shade goes where when creating a smoked-out look. It's a tricky balance to strike with traditional shadow, but, as evidenced here, using soft, slightly smudge-able liner allows for better color control.
We'll admit, we're having one of those "Why didn't we think of that?" moments — this method is light years ahead of our usual routine of
smudging, blending, and hoping for the best
. Click on over to The Beauty Department to watch this liner metamorphosis in action. (
The Beauty Department
)
Best Smoky Eye Tutorial - Smokey Makeup Tips