Kim Kardashian & Kanye West Are Reportedly Married (On Paper, At Least)
comments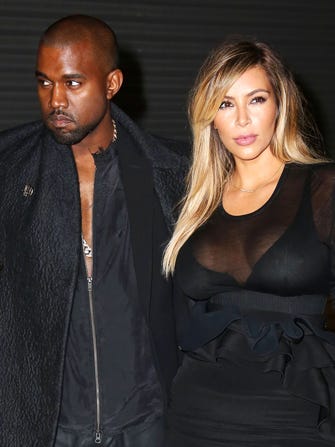 Photo: Nicolas Khayat/Rex USA.
It's happened, it's finally happened! Kim Kardashian and Kanye West are legally wed. Well, reportedly.
A "source close to the couple" (yeah, we know) told
Life & Style Weekly
the couple are officially Mr. and Mrs.
Kimye
West. They got their marriage license this past week ahead of their May 24 wedding in Paris.
"Kim and Kanye are now married on paper," the source said. "They got their license in California over the past few days. Kim and North are on their way to NYC now."
After the
spectacular bridal-themed shoot for Vogue
, we can't help but be a tad anxious to see what the real deal will look like. Will Riccardo Tisci design the dress? How many bridesmaids will Kim have? Will
Seth Rogen and James Franco make "Bound 3" happen
at the reception? So. Many. Questions.
Anyway, congrats to the happy couple. And, remember: We'll always have Paris. (
Life & Style Weekly
)
Click Below For More Kimye News:
Grace Coddington Made The Kimye Vogue Cover Happen
Did Kim & Kanye Just Get Married?
10 Possible Explanations For The Mysterious Kimye Mirror Photo

Want even more R29? Get the latest news, tips, and can't-resist stories delivered straight to your newsfeed, in real time.