Girls' Girls Aren't As Bad As We Think They Are
comments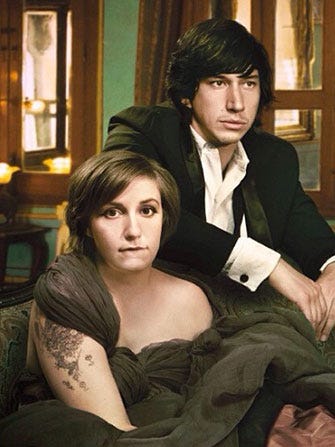 Photo: via @girlshbo.
Lena Dunham has plunged her four Brooklynites into full quarter-life crisis mode in this season of
Girls
. Hannah's OCD has subsided, but her selfishness has gone from annoying to
downright disrespectful
. Marnie's desperately seeking attention, Jessa's carelessness isn't as exotic as it was in Season 1, and many of us have wondered whether Shoshanna has
out-Shoshed
herself. Then, when you add in Gaby Hoffmann's Caroline figure, slapping a "sociopath" label on the entire entourage is as easy as quitting a dead-end hostess job.
Has Dunham exaggerated the personalties of
Girls
? Perhaps. But, we also might not be looking at them through the right lens. For instance, Hannah's apparent lack of empathy might very well be a case of "misplaced empathy" rather than an absence. Vulture reached out to UCLA faculty psychiatrist Dr. Paul Puri to analyze what the heck is happening with Hannah, Jessa, Marnie, and — well, Shoshanna is surprisingly the most sane of them all.
Dr. Puri goes down the line examining and explaining each character's emotional and mental growth. He doesn't believe anyone of the show is a sociopath, per se. "A sociopath is basically someone with no conscience, who gets enjoyment from hurting people," he says. Jessa, the character most prone to this label, "has a tendency to escape before she has to deal with any of the consequences of her actions." This makes her cold and emotionally distant. When Hannah doesn't understand how Jessa feels, Jessa runs instead of trying to explain. Marnie, on the other hand, hardly has a grasp of her emotions despite the air that she does. She puts the focus on herself so she doesn't have to feel alone.
Keep these and the
rest of Puri's on-point thoughts
in mind as the rest of the season unfolds. Shoshanna might drive you up a wall, but hey, according to the docs, sending
emoji poetry
might be the most sane thing to do, after all. (
Vulture
)