Got An Oval-Shaped Face? Here's How To Contour It
comments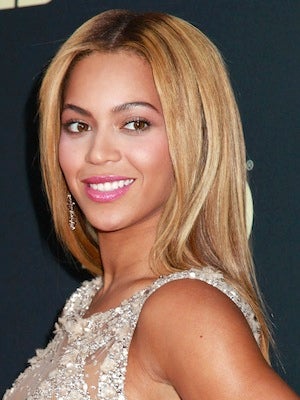 Photo: Gregory Pace/BEImages
Thanks to its complete symmetry, makeup artists often consider the oval face shape ideal. But let's be honest: Oval or not, we can all use a little help from our trusty compacts. Being that oval face shapes are generally broader at the cheeks and narrower at the forehead and chin, they're greater in length than width, which is where the pros tell us contouring comes in.
"The best thing about having an oval face shape is that you don't need to work with makeup to try to fix anything. Instead focus on bringing out the angles," suggests NYC-based makeup artist
Sonia Kashuk
.
To break up it up, focus on bringing out your cheekbones. Contour underneath them with a powder or bronzer one to two shades darker than your natural skin tone, dusting it from the outside end of your brow downwards. Then, instead of placing blush onto the apples of your cheeks, place it on the prominent part of your cheekbones and blend it upwards into your temples. This will give you a leaner look.
Create even more structure by placing highlighter underneath the brow bone, above the cheek, a bit back into the hair line, in the center of the chin, down the center of the nose, and in the center of your forehead. Once your powder, blush, and highlighter are in place, blend, blend, blend so there are no harsh lines.
"Playing up your best features is the goal here, as nothing about the face shape is extreme or needs to be balanced," remarks Kashuk.
If accentuating your eyes, bring your shadow and liner out to create a cat-eye effect. "Think in opposites," states makeup artist
Nico Guilis
. "The more oval the face, the more angular the makeup needs to be to create balance."
Like this post? There's more. Get tons of beauty tips, tutorials, and news on the Refinery29 Beauty Facebook page!