Channing Tatum Modeled In Diddy's Fashion Show Wearing A Crazy Outfit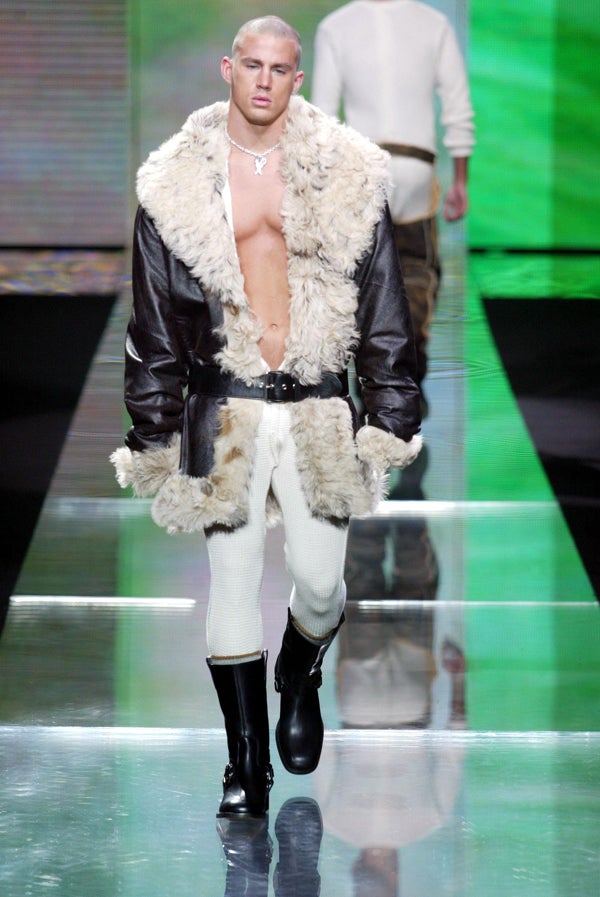 We're going to let you take a minute to process the image you've just gawked looked at.
Alright, so back in 2003 Diddy (known as P.Diddy then) was at the helm of his Sean Jean clothing line. Channing Tatum hadn't even had his breakout role in
CSI
yet, and was apparently modeling (in addition to honing his
Magic Mike
skills). Perhaps Diddy's superstar sixth sense knew that Tatum was going be big, and had him don the craziest outfit of the whole collection. Just look at that pout, the brooding stare, the long johns, and
that coat
. This, everyone, is what 2003 BBM (Before Bane and Macklemore) looked like, and we are
so
thankful it was never a thing. Tatum, however, he can stay. Bless Diddy for discovering him. (
Buzzfeed
)
Photo: Rex USA.
Channing Tatum Diddy Fashion Show Crazy Outfit