Your Plan-Ahead Cure For The Monday Blues Is Right Here
comments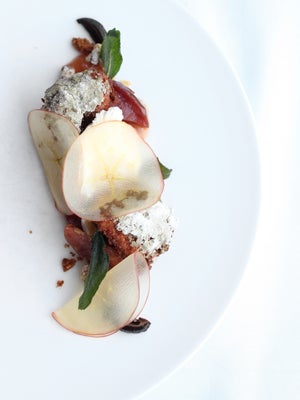 You haven't even started your weekend, yet
we're already predicting you'll have a case of the Monday blues
once it's over (guilty as charged!). To cure your temporary depression, head on over to the J. Parker at the Hotel Lincoln on Monday, March 11 from 6:30 to 8:30 p.m. for
rousing food-trivia night
hosted by two of our favorite foodie editors: Heather Sperling of the Tasting Table blog and Chandra Ram from
Plate
magazine.
Seriously, considering you're probably coming off a two-day food coma, it's the perfect time to test your epicurean (or not) knowledge. Enjoy tasty bites from chef Paul Virant while competing in teams for a grand prize (a gift certificate to the J. Parker), or an edible reward — should you manage to beat one of the surprise industry guests expected to attend, that is.
Tickets are $20 and can be purchased
here
. And something that will make you feel better than a belly full of your favorite meal? 100% of the proceeds go straight to Meals on Wheels. Now
that's
what we call satisfying.
J. Parker
, 1816 North Clark Street (between Menomonee Street and Lincoln Avenue); 312-254-4747.
Photo: Courtesy of Heather Sperling