Meet The Perfect Desk-To-Drinks Pouch
comments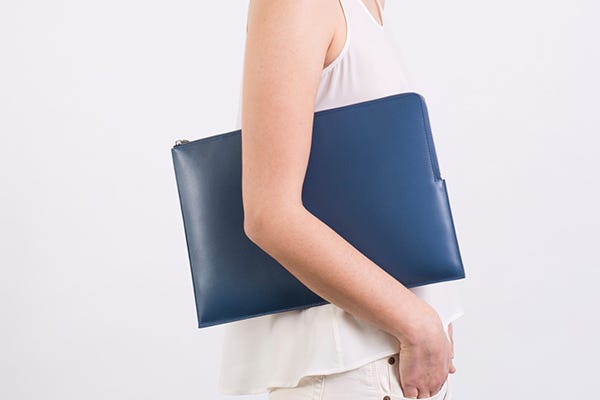 Photo: Courtesy of Everlane.
When most of our days are spent juggling a hundred different things, it's nice to have a little structure every once in a while. So, lucky us, because Everlane is making that very easy today with the debut of its newest bag: the structured pouch. Large enough to hold your 13-inch laptop (and just about every other essential), this sleek portfolio transitions flawlessly from work to after-hours drinks. Plus, it has the power to polish up just about any look you rock this spring. Shop the bag below, which comes in blue, olive, or black. Carry on, then!
Is there a product you're loving right now? We want to know about it. Shoot us a note at shopping@refinery29.com.