The Month Of JT Continues: Is Annie His Next Gig?
comments
Lately, JT has been one busy man. Between dropping his new album, hosting
SNL
, and, you know, being married to Jessica Biel, we're exhausted just thinking about it. And now, it seems Mr. Timberlake is about to add yet another line to his jaw-droppingly awesome resumé.
According to Hollywood sources,
Justin is being primed to play Daddy Warbucks in the upcoming Annie remake
, which Jay-Z is executive producing. Not only would that make for the cutest Daddy Warbucks/Orphan Annie combo ever (Quvenzhané Wallis will play the starring role), but it would mean yet another JT/Jay collab — and there's nothing hard-knock about that. Reps for Sony are still playing coy on the rumors, but we're holding out hope. A singing, tap-dancing Justin Timberlake just might make our dreams come true. (
New York Post
)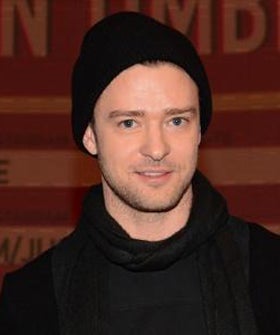 Photo: Via New York Post