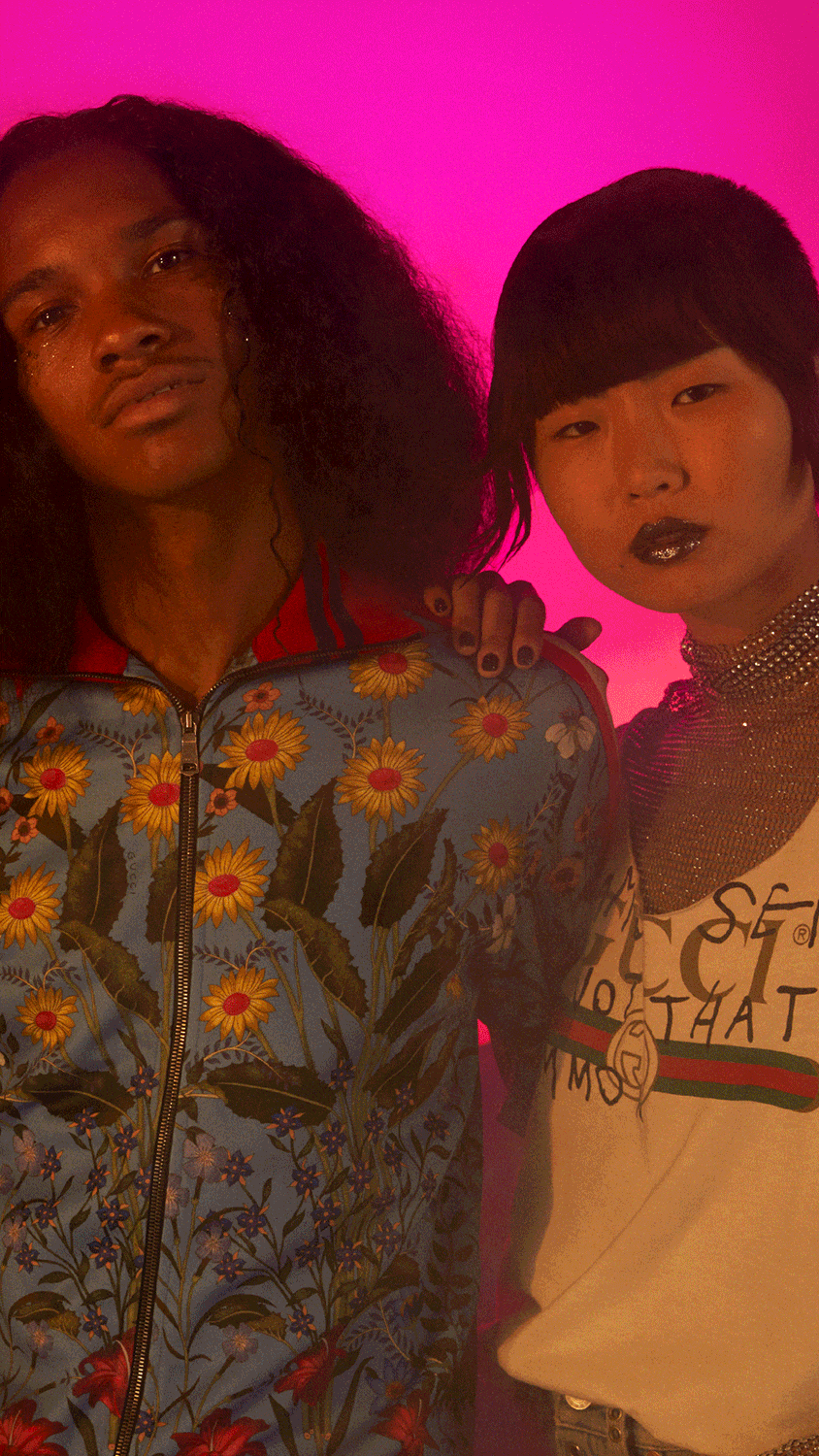 Maybe it's astrological. Maybe it's supernatural. Or maybe it's just a collision of memes, dreams, and quantum physics. But this current time feels like THE time. If you're paying attention (and we know you are), it's not hard to feel history happening before our eyes. We're experiencing the kind of change that isn't just seen but also shared in every IRL exchange and social post. And like music and art, fashion mirrors what's happening everywhere around us. Which is why a venerable intergalactic glitter garden feels exactly right about now.
Gucci's myriad motifs — from beetles and buttercups to dragonflies and daffodils — present a sartorial playground in which anything goes. Drawing from different cultures, places, and generations, this kaleidoscope collection gives any style savant endless chances to express themself.
To showcase some of the highlights from Alessandro Michele's fall menagerie, we've tapped a group of young sages and style spirits — individuals that don't just dress the part of maverick, they live it. Reminding us, there's no place for limits or labels. – Christene Barberich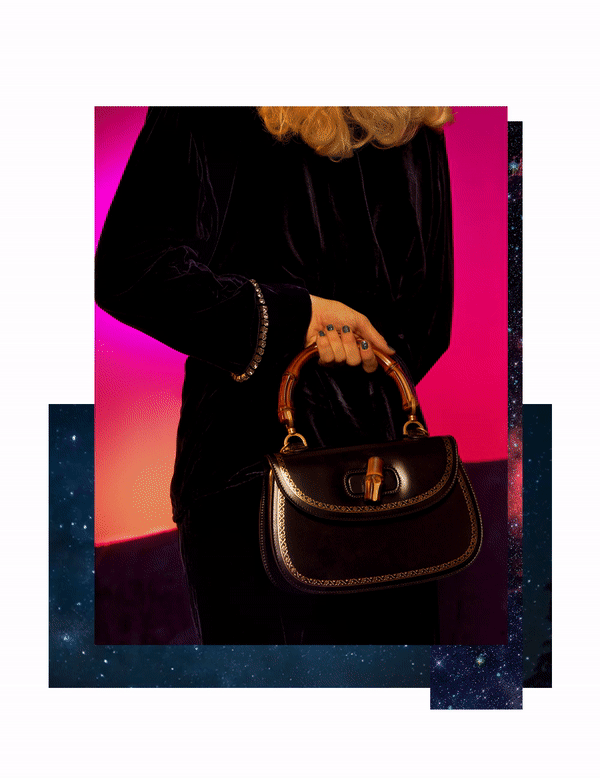 Art Activist. Emerging Designer. Contemporary Dance Dabbler.
As if pajama dressing wasn't peak comfort-chic, here come studded velvet pajamas (best paired with dragon heels, of course).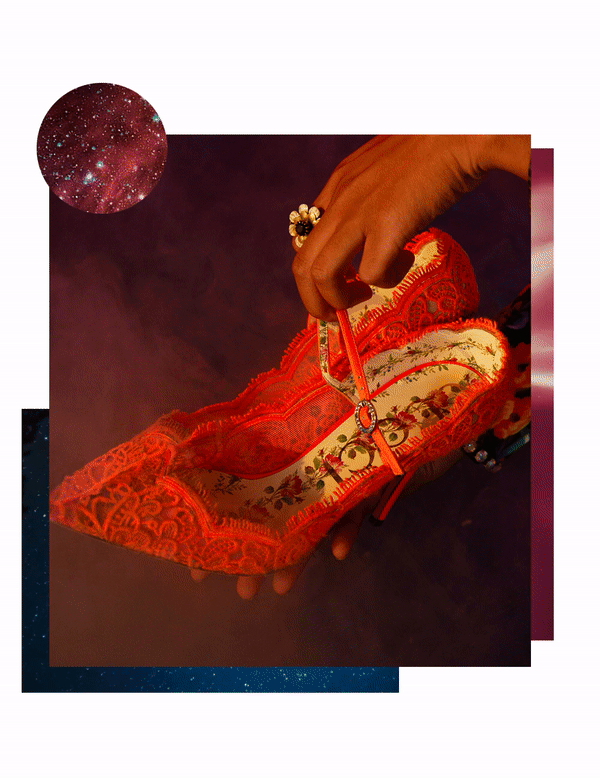 Rookie Vegan. Model. Linguist.
Fluorescent lace and blooms — the usual suspects for spring — give our fall wardrobes a bright future.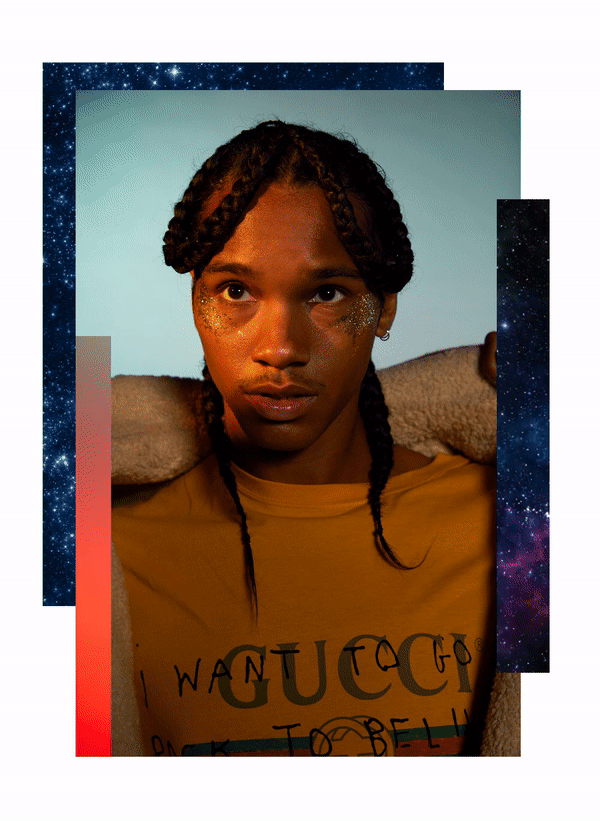 Dancer. Star Gazer. Self-Proclaimed Shapeshifter.
Sometimes all you need is a jacket and tee. And glitter.