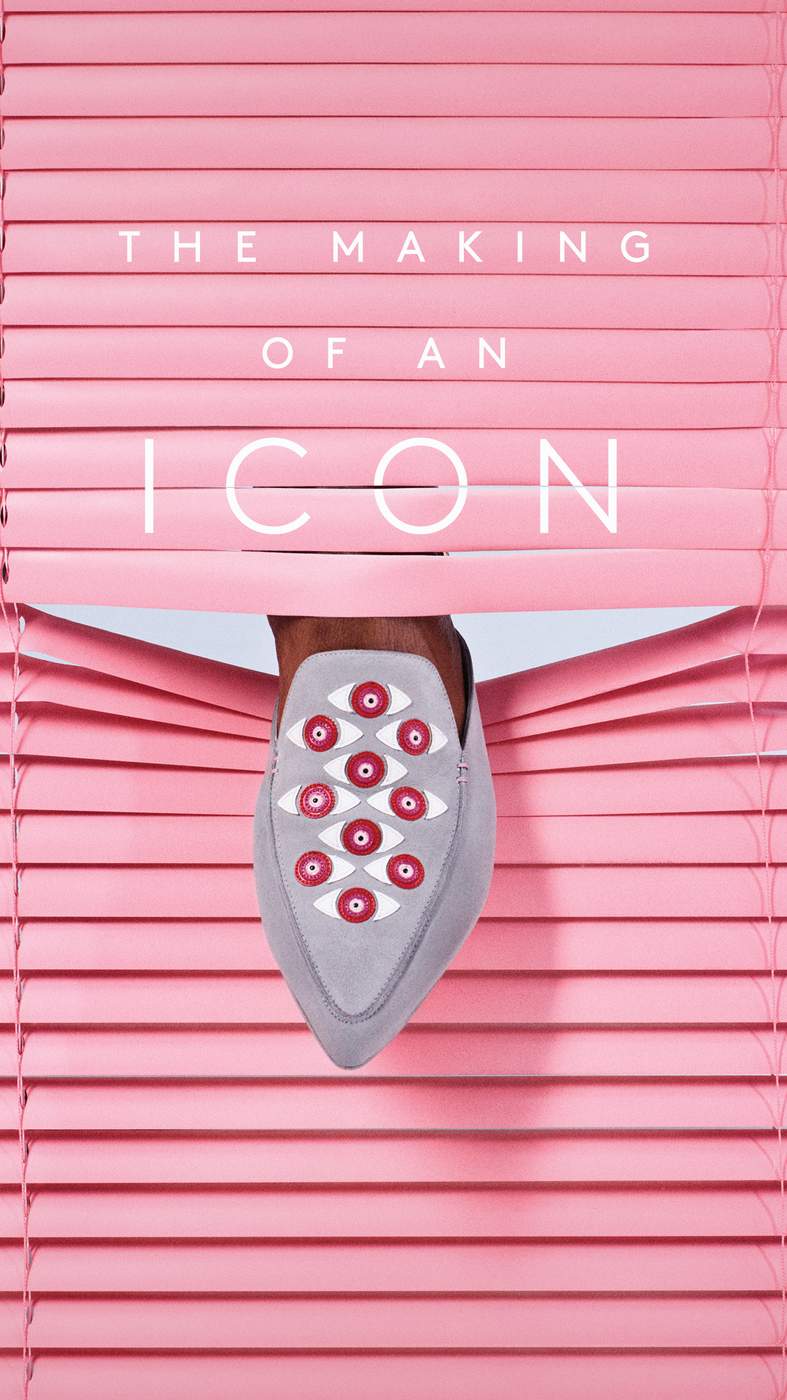 In the world of modeling, you know you've made it when you're on a first-name basis with anyone with a Wi-Fi signal — no list of campaigns, covers, or recent star-studded relationships (and breakups) required for ID. And unless you have an Aunt Gigi, that name only brings to mind one person: Gigi Hadid. Sure, it helps that the supermodel's moniker is memorable and rolls off the tongue like a French dessert, but she's also a bona fide icon. While she has her countless modeling accolades and celebrity friend circles to thank for becoming the only Gigi anyone needs to know, she can also credit her design chops. With a few collabs already under her belt, the 22-year-old is now the latest mind and muse behind a trio of Stuart Weitzman shoe designs, debuting today and featured exclusively on Refinery29.
Inspired by Hadid's signature, comfy-chic off-duty style, the collab is comprised of three slip-on, pointed-toe mules (i.e. the shoe of the year) that feature playful evil-eye accents. Versatile and really comfortable, they're a pretty damn perfect choice no matter your style M.O. To celebrate the drop, we've given Gigi's three mules the star treatment below — because we've got a feeling they're about to go down in fashion history, just like the woman herself.
The three mules (available in orange, grey, and navy) aren't just on-trend, but they're charitable, too. She shares, "They represent our commitment to building three schools with Pencils of Promise," a nonprofit organization that creates quality education programs for children in developing nations.