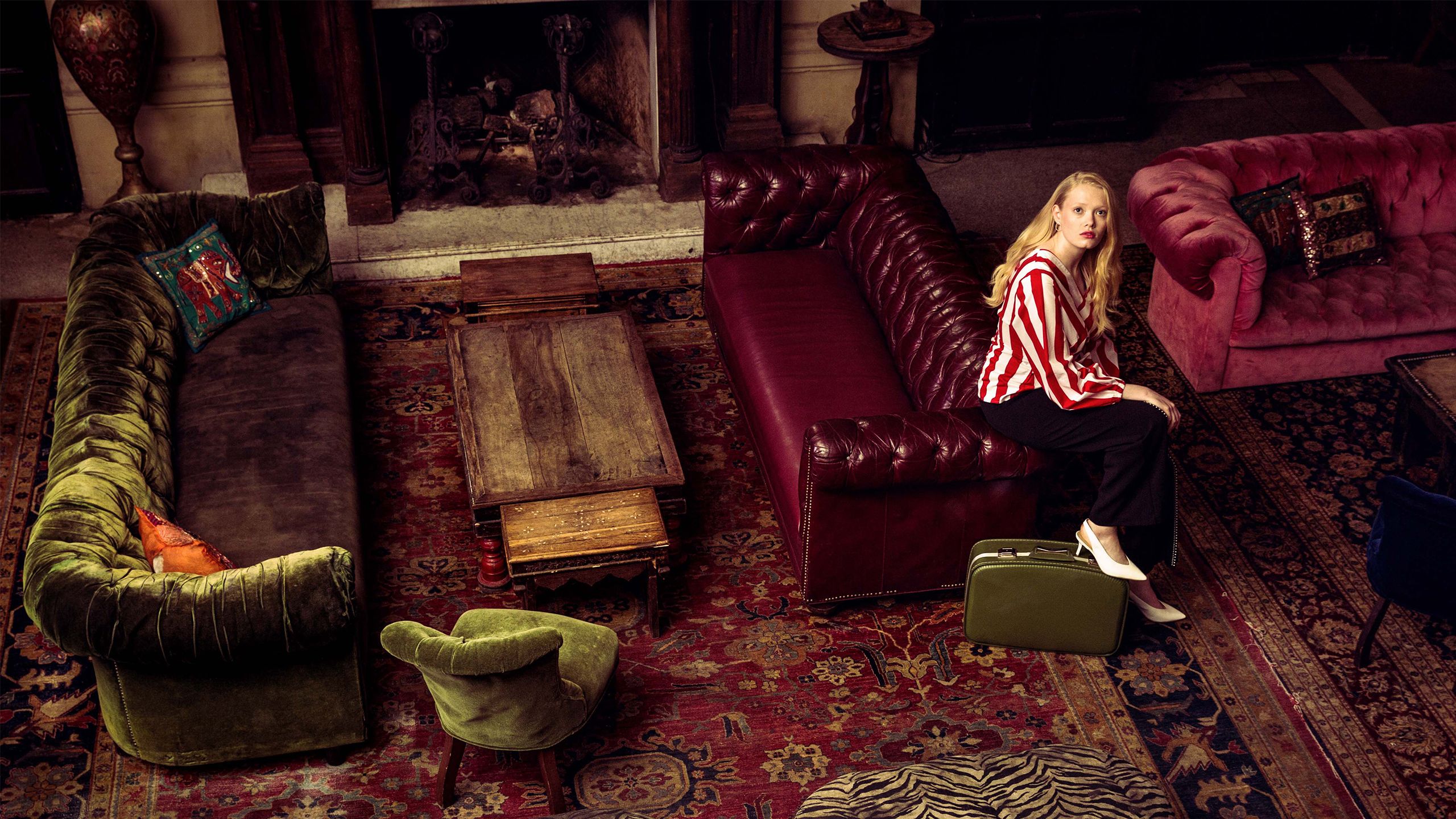 Talk to anyone who's gone on vacation recently and chances are they've committed travel's cardinal sin: overpacking. It happens to the best of us, whether we're accounting for different climates on a multi-stop sabbatical or simply because we like having options. The downside? The ensuing shoulder ache that comes from lugging around a supremely stuffed suitcase. Or worse, getting slapped with a costly oversized charge at the airport because our luggage doesn't meet the weight requirement. [Insert fuming Twitter rant here.]
But with a full summer of travel potential ahead of us, our need to reel in our overpacking tendencies and keep our carry-on situation in check is more pressing than ever. That's why we're rethinking our vacation-outfit prep strategy starting with the season's most common getaway: the 36-hour weekend escape. Using the most versatile pieces from INC International Concepts' summer delivery, created for Macy's, we mapped out looks that will take you from the check-in desk to happy hour to Sunday brunch and back home again without so much as a rolling suitcase. Scroll ahead to get the full looks with tips that will have you reforming your packing habits in no time.
Unless you're embarking on a cross-country road trip and need comfy stretch leggings to withstand days of driving, plan your travel look with stylish items you can reuse throughout your stay. This candy-striped wrap blouse is a prime example, as it can be styled around a host of different situations, be it casual or dressed up. Here, it's paired with flowy, high-slit trousers that are easy to move in and a chain-mail purse that acts as the ultimate statement accessory — both of which will come in handy later. As for shoes, a neutral, low pump that matches everything in your suitcase will go a long way.
Shop This Look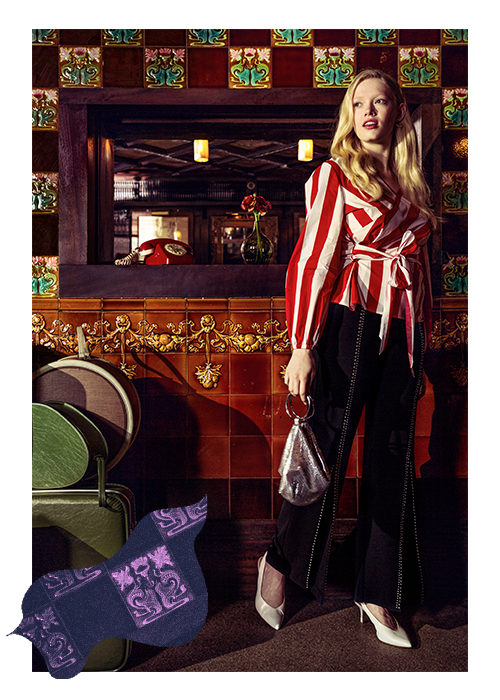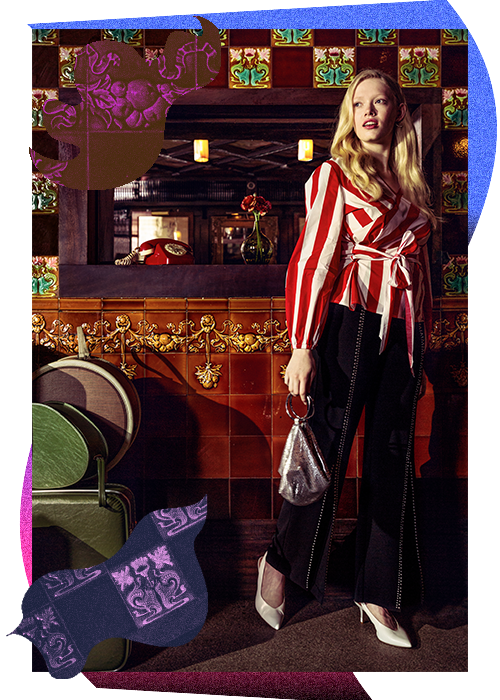 Whether you're beach-bound or staying at a rental with a pool, chances are you brought a swim cover-up along for the ride. Give it life beyond the pool by wearing it tunic-style over this morning's studded pants. Then stash all of your necessities for happy hour drinks and dinner alike in your shiny silver pouch. And to complete the evening look, slip into the trusty white slingbacks from earlier.
Shop This Look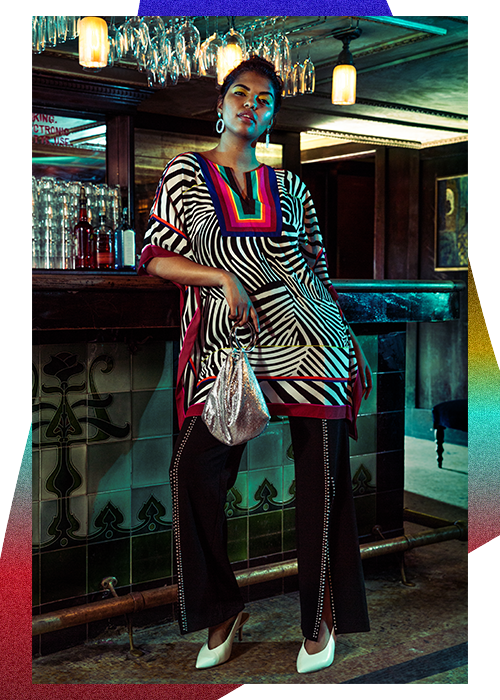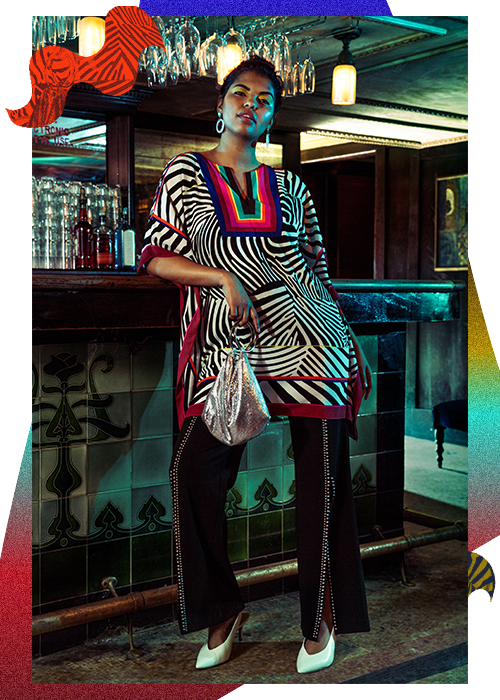 Printed shorts are a very economical packing choice, as they take up hardly any space while offering a punchy pattern that doesn't require much accessorizing. We repurposed the travel top from yesterday for a maximal, graphic combo that speaks for itself. To keep it low-key for brunch hour, slip into a flat pair of sandals that takes up minimal room in your weekender bag. This effortless three-piece look can also moonlight as your travel-home look if you want to get up and go.
Shop This Look