29 Big (Fashion) Ideas
Last month capped off 300-plus shows across four cities. Here are 29 ways fashion is predicting YOUR future.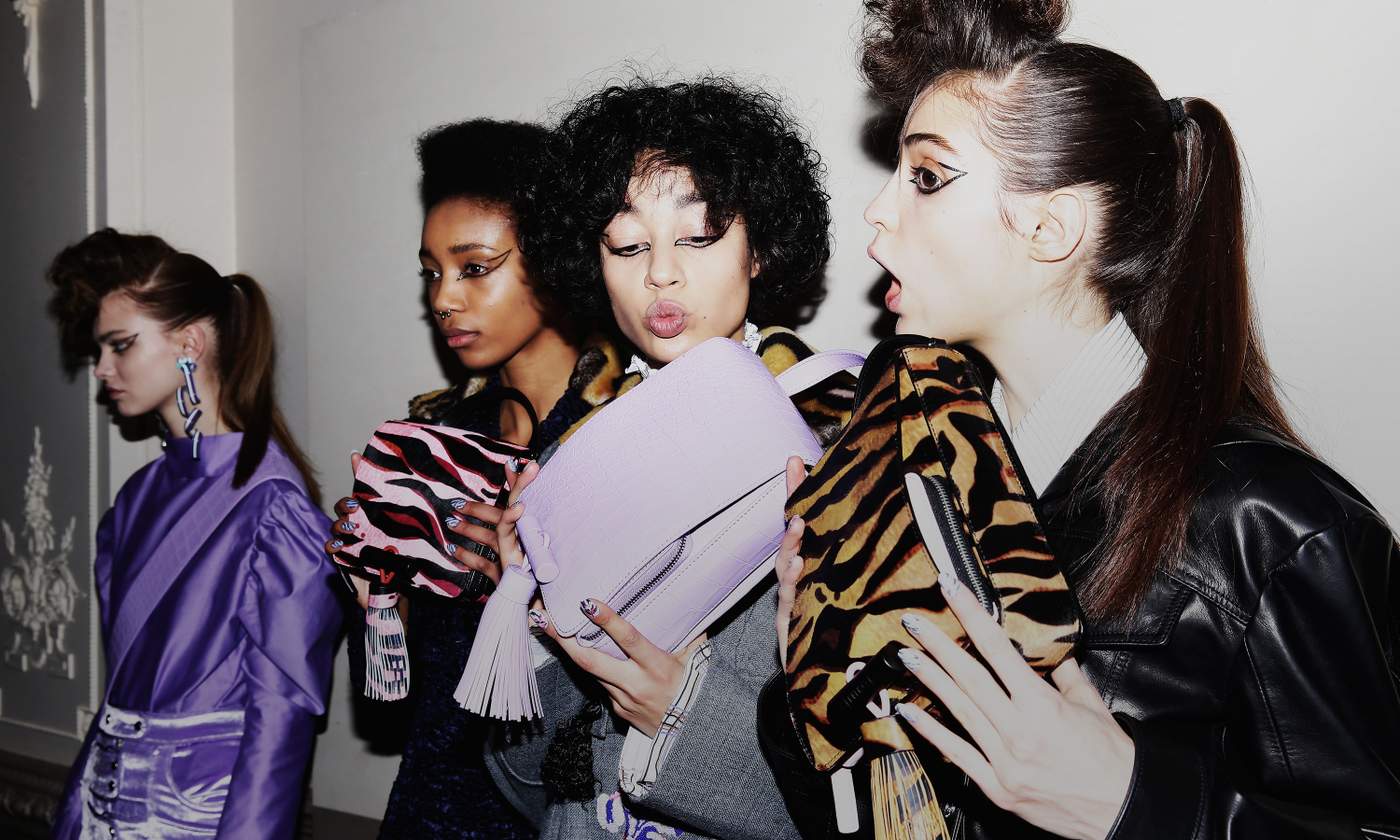 The fashion industry is one that's built on trends. No shit, you say — and we hear you. But beyond hemlines and sleeve styles and whether or not cerulean belts are a thing, the runways can also be a reflection of issues much larger than what will be hanging in your closet. The political and social climate of 2016 is a volatile one — and we're having conversations about race, gender, access, and identity on a global scale. While some people may think that clothes are just clothes, designers are working through these issues on the catwalk, whether deliberately or not.
Though show season ended over a month ago, our weeks spent immersed in shows, hotel living, social media, and blown-out analyses of things like socks and hoodies have us still seeing the world in fabric and thread. And can you blame us? The topics that dominated Fashion Month chatter ignited strongly held opinions, and were reflective of the same types of things we've been talking about anyway. They were inspiring, disappointing, empowering, and illuminating. They're things that anyone with a passing interest in fashion should know about, and define the style landscape of 2016. Below, find the 29 topics, subjects, people, things, and whatsits that we couldn't — and still can't — shut up about.
What We Obsessed Over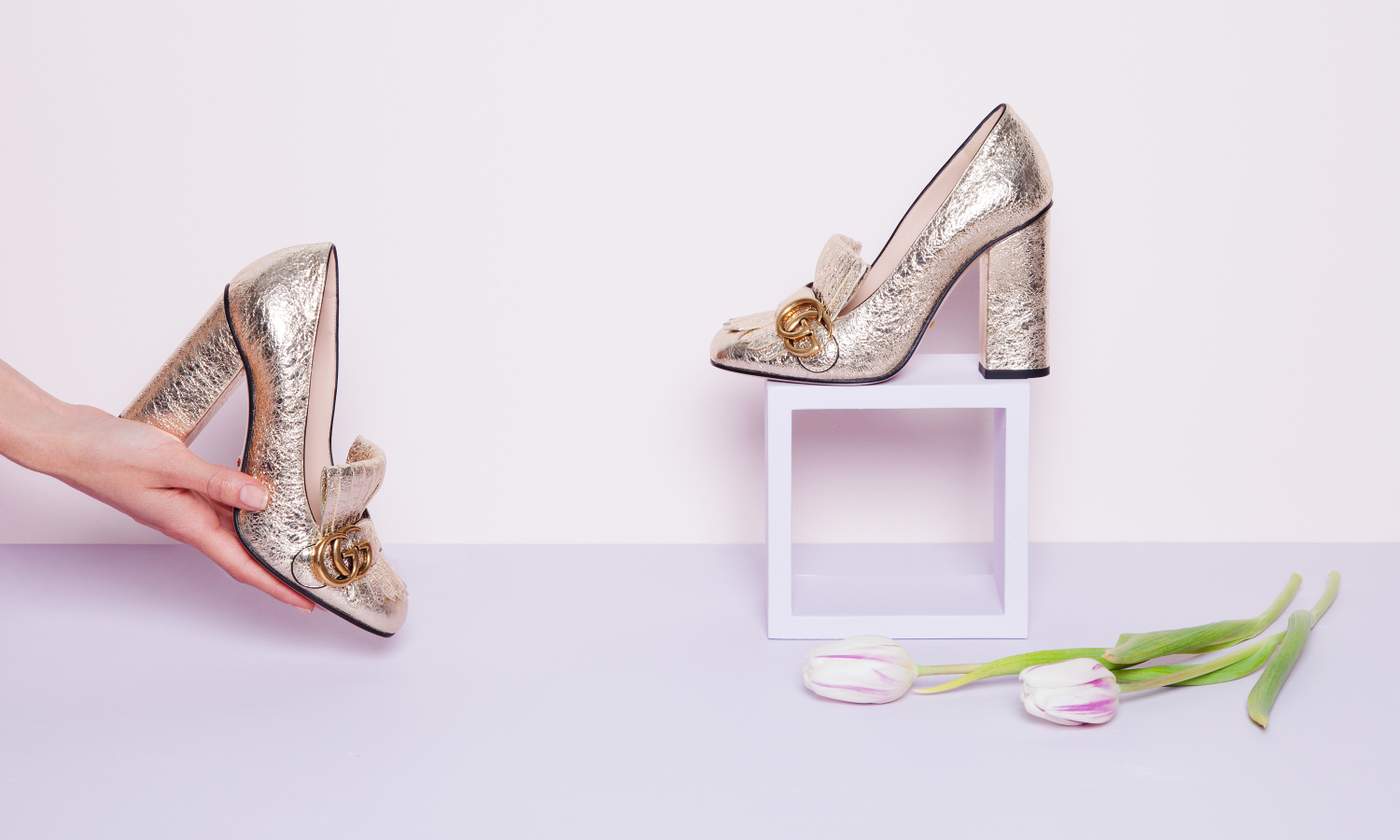 Gucci Shoes
After three weeks away from home, your own bed, and food that didn't come served to-go, the most popular place that fashion editors went to shop for a little "You did it!" treat was Gucci — and the most sought-after bounty was a pair of Gucci shoes.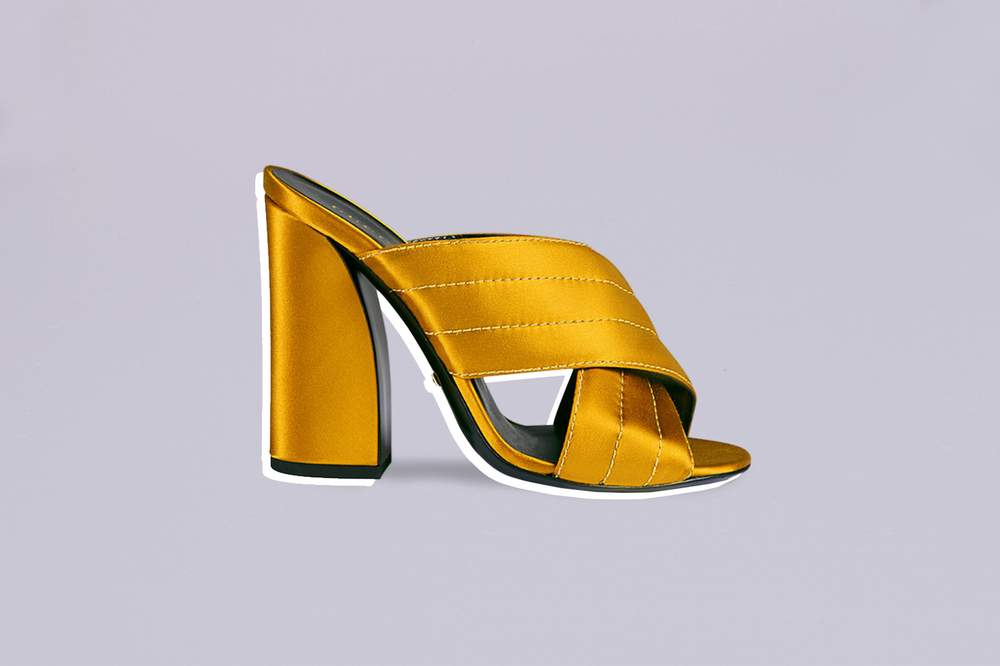 Whether they were gold slides, pearl-studded heels, or those ubiquitous kangaroo-fur loafers (Yep, kangaroo fur! You didn't know?...), Gucci's shoe selection was the pot of gold at the end of a fashion-filled rainbow. And you know it says something if editors — whose closets can typically consist of freebies and gifts — are willing to shell out their own cash en masse.
The Model Buzz Cut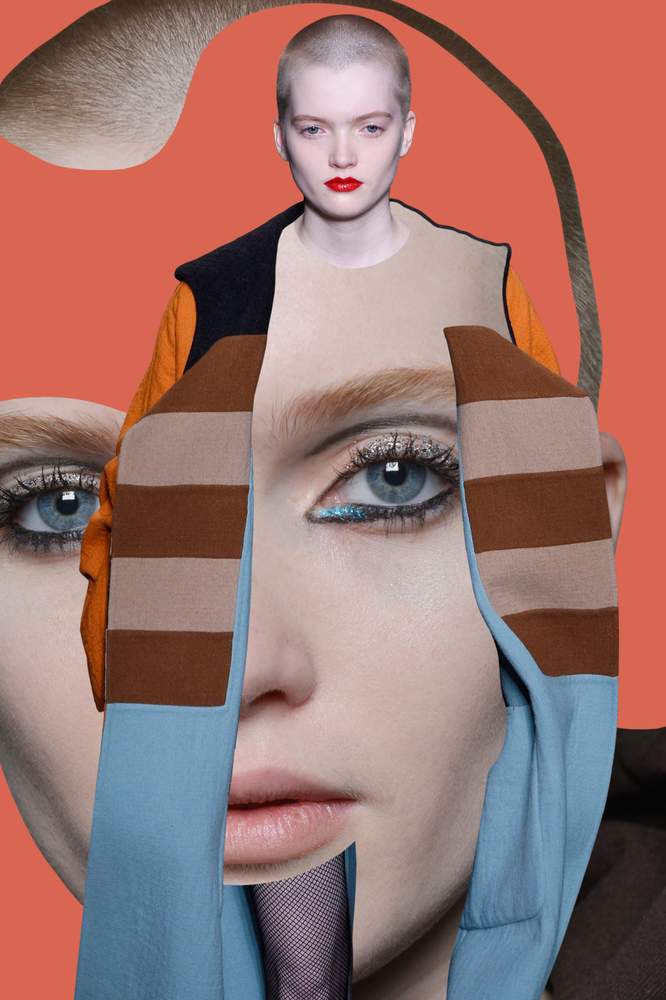 If you're an up-and-coming model, a bold crop can launch you into stardom or keep you hidden in obscurity. For the past couple seasons, dyed rainbow locks or platinum bleached hair has almost guaranteed that you'll get noticed on the runway. But this season, a buzzed head — like Demi Moore in G.I. Jane-level buzzed — was the cut to notice. Models Kris Gottschalk and Ruth Bell were the stars in Europe, showing up in nearly every single major show, and wearing standout looks. In an age when the "look" is more gender-fluid and stereotype-breaking than ever before, we love that two models with traditionally butch hairstyles have become the women to watch on the runway.
It Dog Vs. It Cat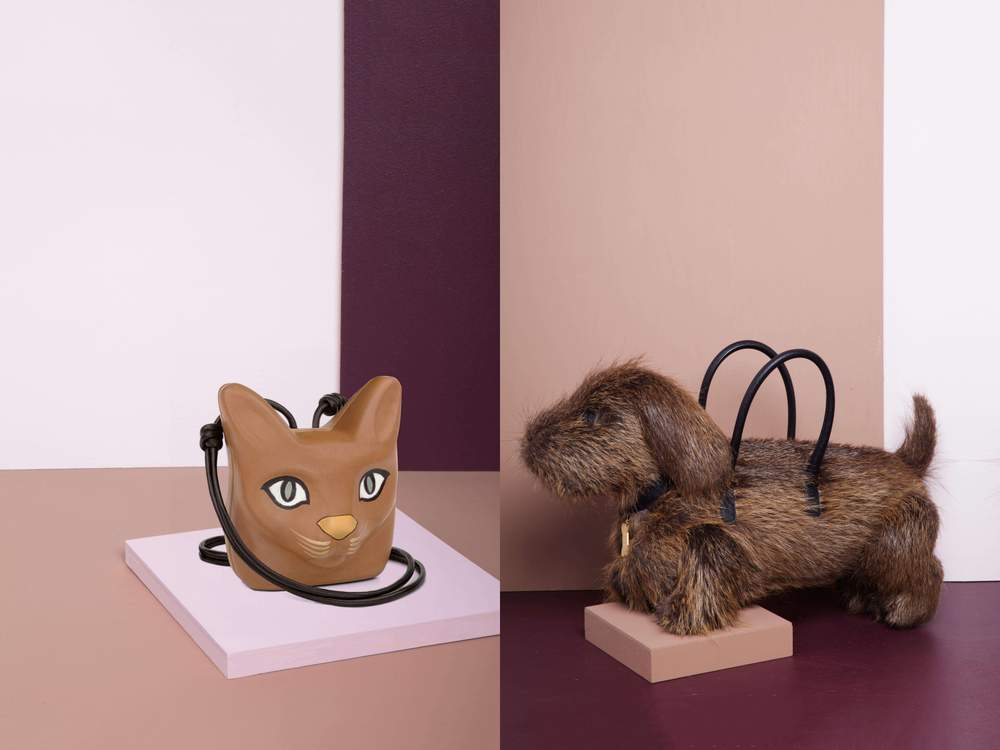 In the perennial fight between cats or dogs, it seems like a dead-even tie this season. Repping the feline side was Loewe, whose leather cat-head pendants took off on Instagram almost immediately after they were sent down the runway. Retailing for $650-750, these necklaces are meant to be as showpiece an accessory as a bag or a shoe. For Team Canine was the camera-shy Cathy Horyn, who became one of the most street-styled people on the internet the day she carried a Thom Browne bag modeled after the designer's own weiner dog. Named Hector, the bag inspired a sweet ode that Horyn penned for The Cut.
Petite Meller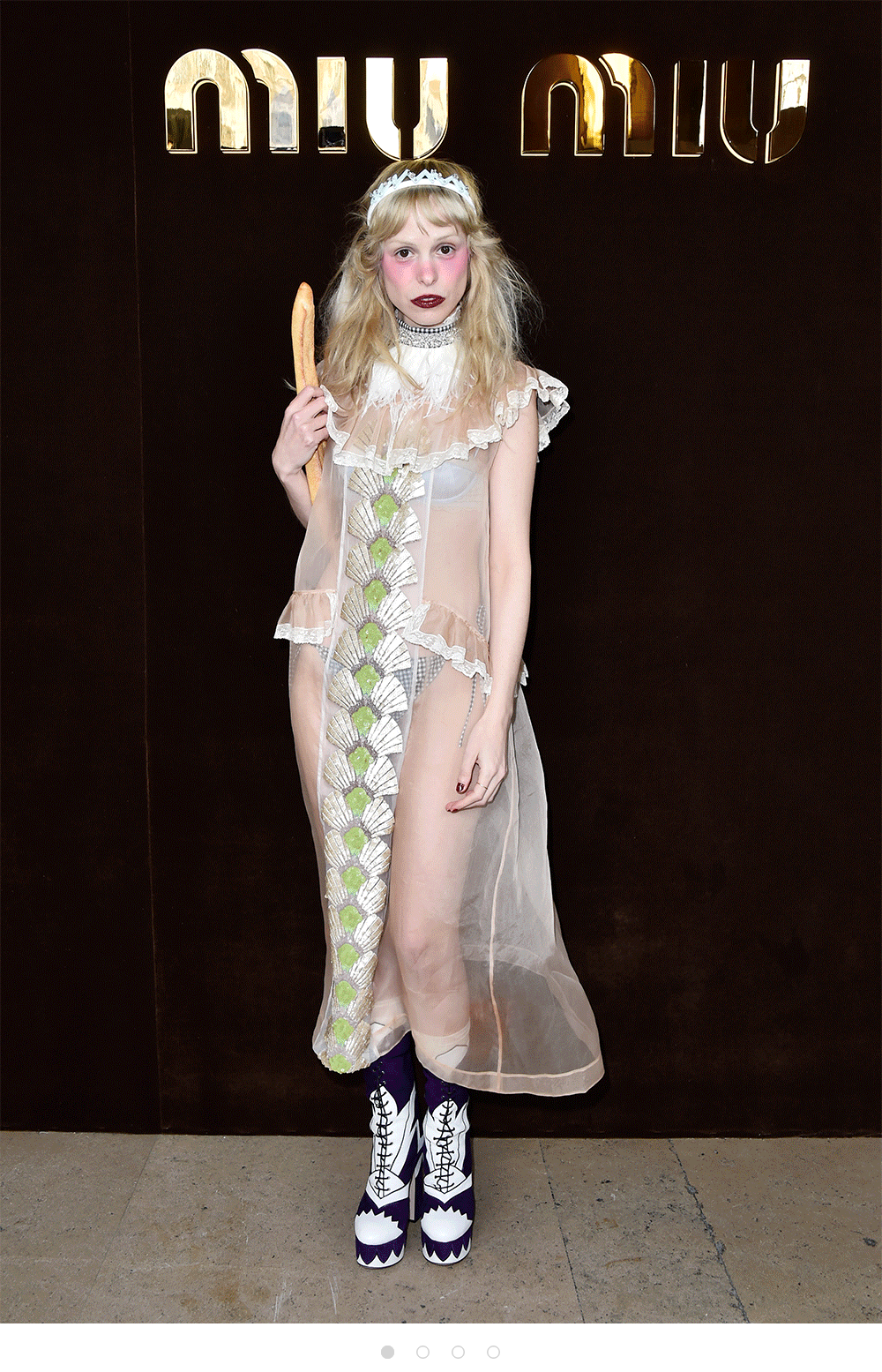 With her aggressive Tokyo-toontown blush, plaited blonde hair, and Anne-of-Green-Gables-on-acid style, Petite Meller is a ready-made front-row star and indeed she sat front row at a handful of fashion shows in Paris. Meller is one of those rising musicians who's hitting it big in the fashion circuit (even if she hasn't yet on Pitchfork). Her music is listenable, addictive pop, combining jazz saxophone with aerobic house beats, but her fashion cred comes from her Godard-Inspired music video aesthetic, which is basically a fashion editorial set to a fun soundtrack. It's been a long time since we've seen a new face in the front row as bewitching as Meller's — even if we can't remember which song it is she actually sings.
Calder Earrings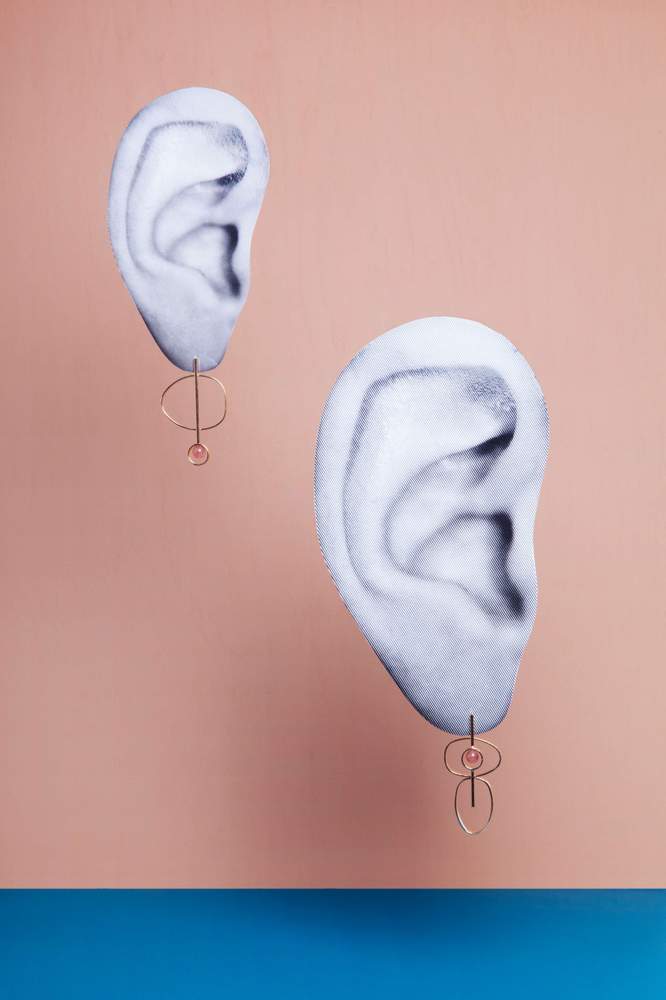 Maximum minimalism or the juxtaposition between (much) more and less is a kind of tension the fashion world can't ever quite resist. And, well, why should they? Case in point: the recent breakout of giant, gleaming "minimalist" earrings — usually mismatched — echoing the breezy, modernist mobiles of the late artist Alexander Calder. Seen at Ellery, Ferragamo or even, RIGHT now at Zara, these earrings are awesome not just because they look pretty stunning just laying on your dresser, but because they inspire a refreshingly stripped back approach to everything else we're going to wear with them. A pair of earrings that pack an extra 30 minutes of sleep in the morning? Sold.
Demna Gvasalia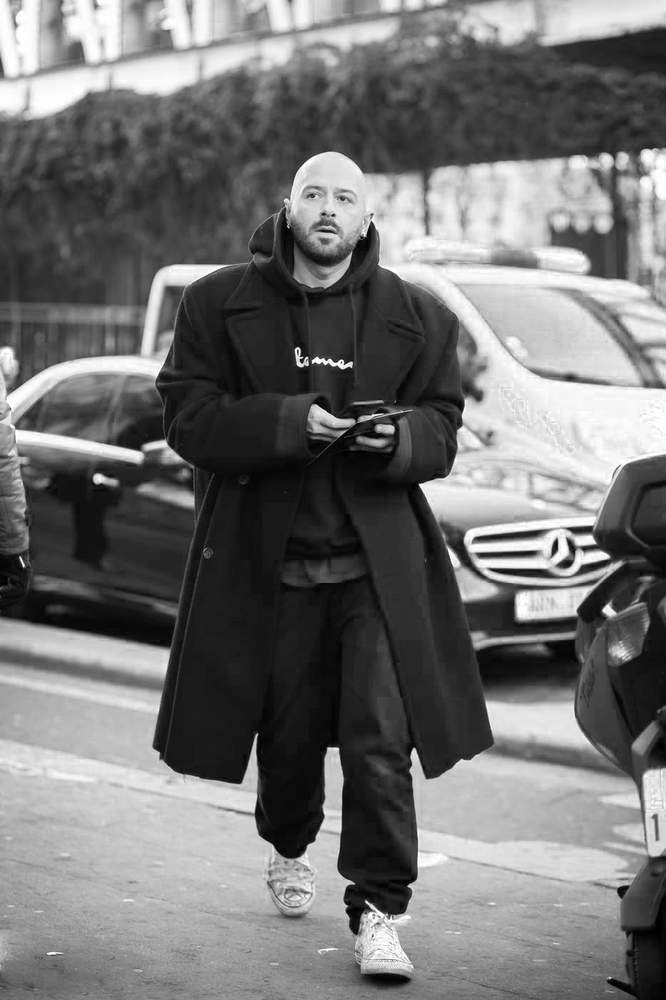 During a season full of new names, it was Demna Gvasalia's that rose to the top. It was impossible to talk about Paris or the current state of fashion without mentioning the new creative director at Balenciaga, and the visionary behind Vetements, the streetwear-cum-luxury label that's arguably more influential than any other brand today. What makes Gvasalia such a provocative character isn't just that he's very talented, it's that he's very much part of the zeitgeist in ways both celebratory and sinister. On one hand, his clothes speak to the kind of self-empowered outsider who's got things to do, but only herself to please. On the other, his homonogeous, whites-only runway felt dangerous to those who see Europe's refugee crises and Trump's white-power rhetoric as lightning rods to an increasingly vocal, powerful racist minority.
Places That Saved Us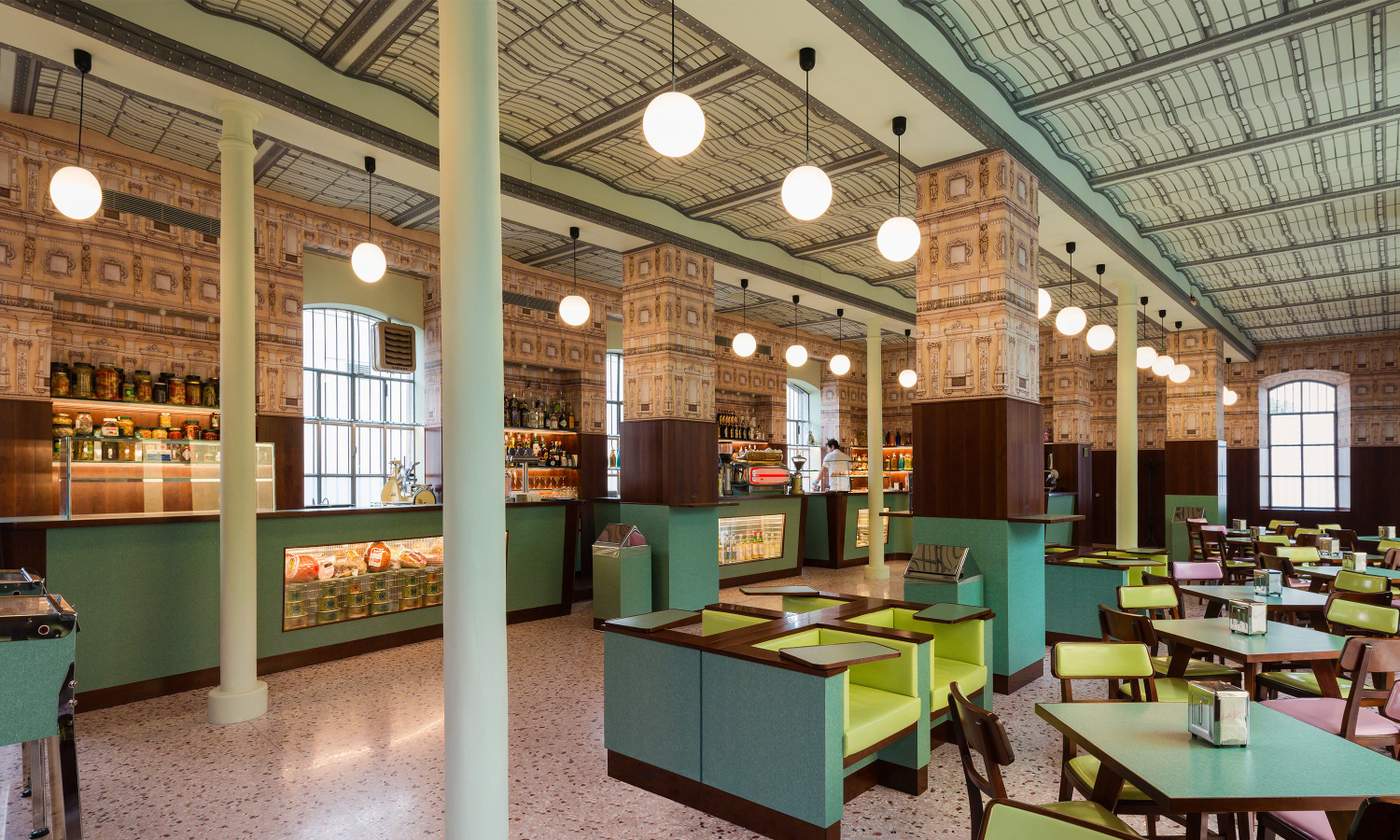 Fondazione Prada
Fashion Weeks may seem sickeningly glamorous from an Instagram perspective (Another croissant and cappuccino? Ick!). But, being real here, the 10 to 13 shows and meetings a day we pound the cobblestones to and from can be punishing as hell. So, when a three-hour midday window offered the opportunity to slip into tourist mode and visit the new permanent Fondazione Prada, we took it — as did nearly everyone else in the city of Milan during Fashion Week. If you care about creating things, you should make your way there, too.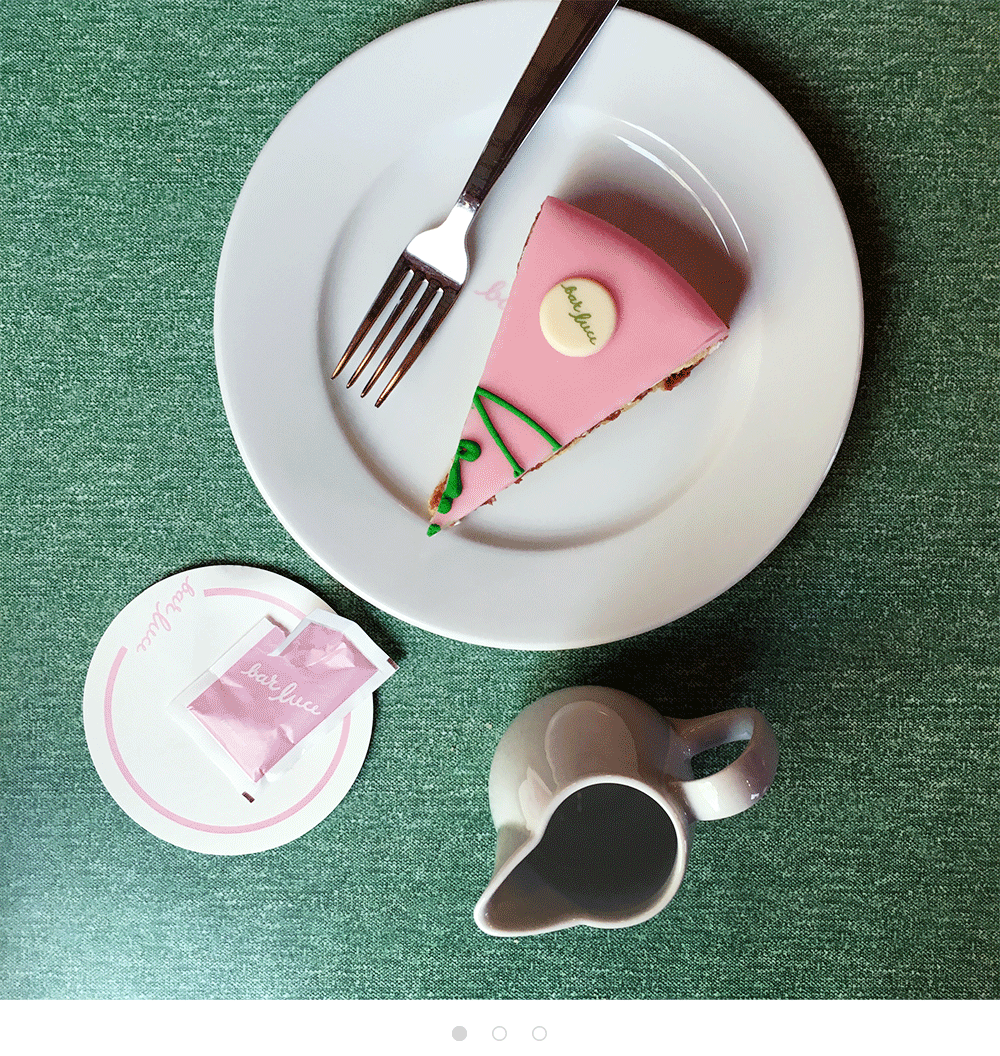 Co-chaired by Miuccia Prada and Patrizio Bertelli, and designed by Rem Koolhaas and his firm OMA, this magnificent constellation of buildings (reinvented from a distillery dating back to 1910) makes one feel genuinely awestruck by art in a variety of forms — performance, architecture, drawing, light dancing throughout the day, even Bar Luce, designed by none other than intricate-set master-extraordinaire, Wes Anderson. In short, the inspiration here was as good as any we'd seen on a runway. And given how many runways we were met with, that's saying something.
The Grand Pigalle Hotel
What was born out of desperation (last minute booking, Paris Fashion Week, you get the picture) surprisingly turned into the jewel of Paris accommodations — and discoveries. This sweet hotel in the heart of the Quartier Pigalle (an area once known for its sex shops) offered not just the prettiest rooms and best le petit déjeuner we'd had in weeks, but it turned into the most lively and seemingly secret after-hours scene in the 9th. While hotels like Le Meurice, the Westin, and the Hyatt have long been favorites of the fashion crowd, this little place is definitely this crew's new go-to, and a must-stay for anyone heading to Paris.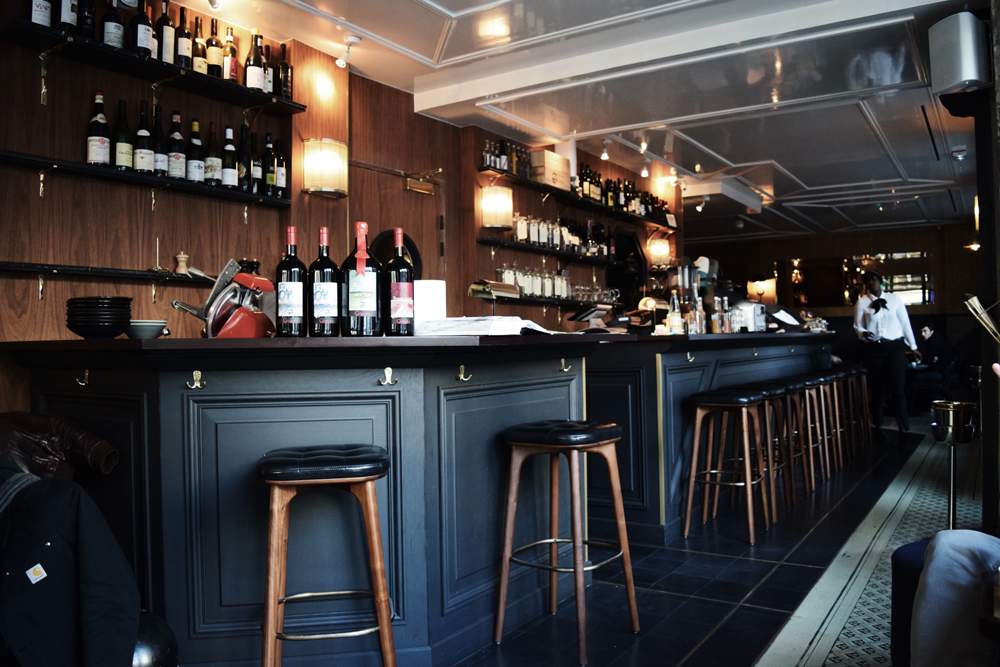 Clothes We Can't Wait To Wear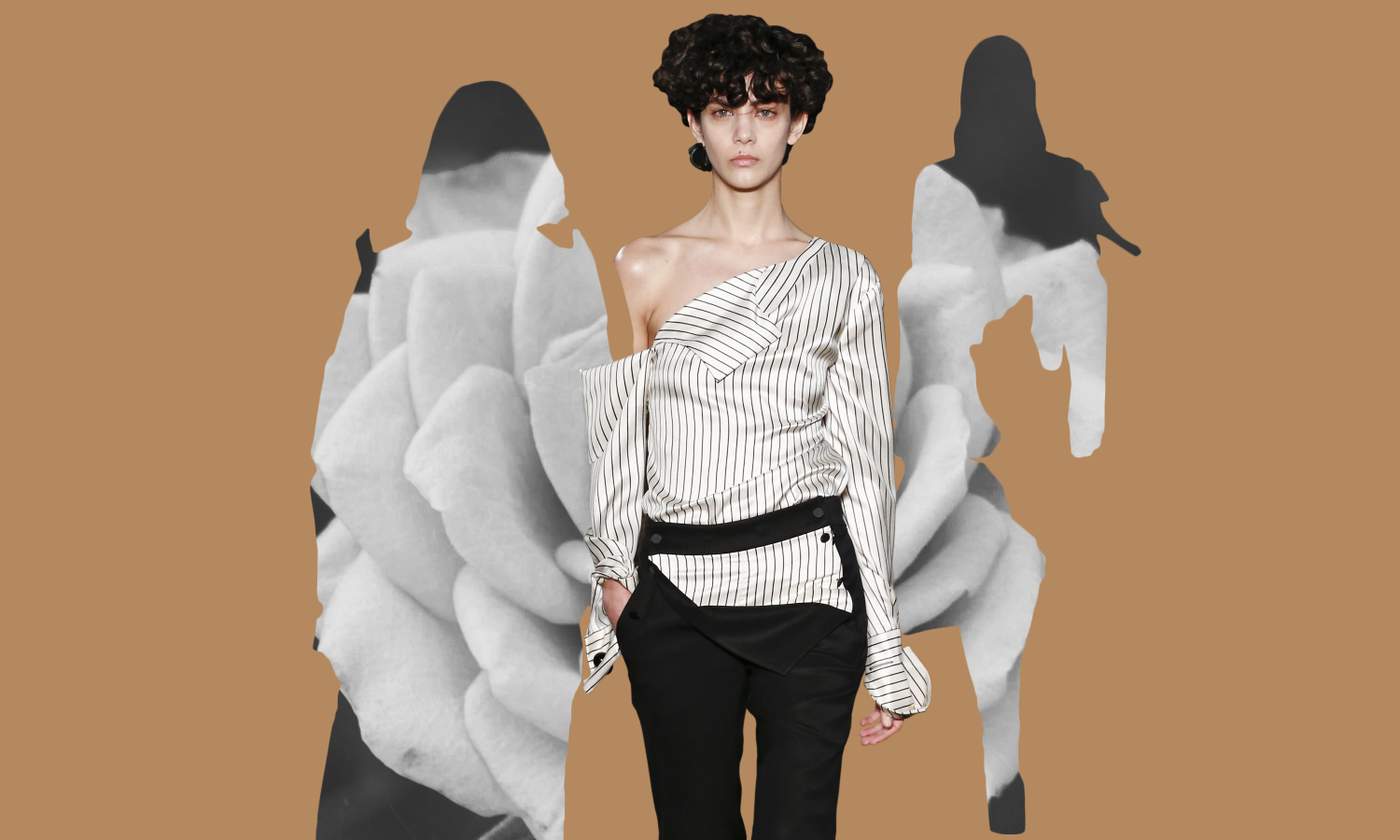 Forced-Off-The-Shoulder Jacket
Not all street style trends are real-life trends; don't let street style slideshows fool you. For anyone who's tried (and failed) to wear their jackets draped over their shoulders like a cape, that fact should be infinitely clear.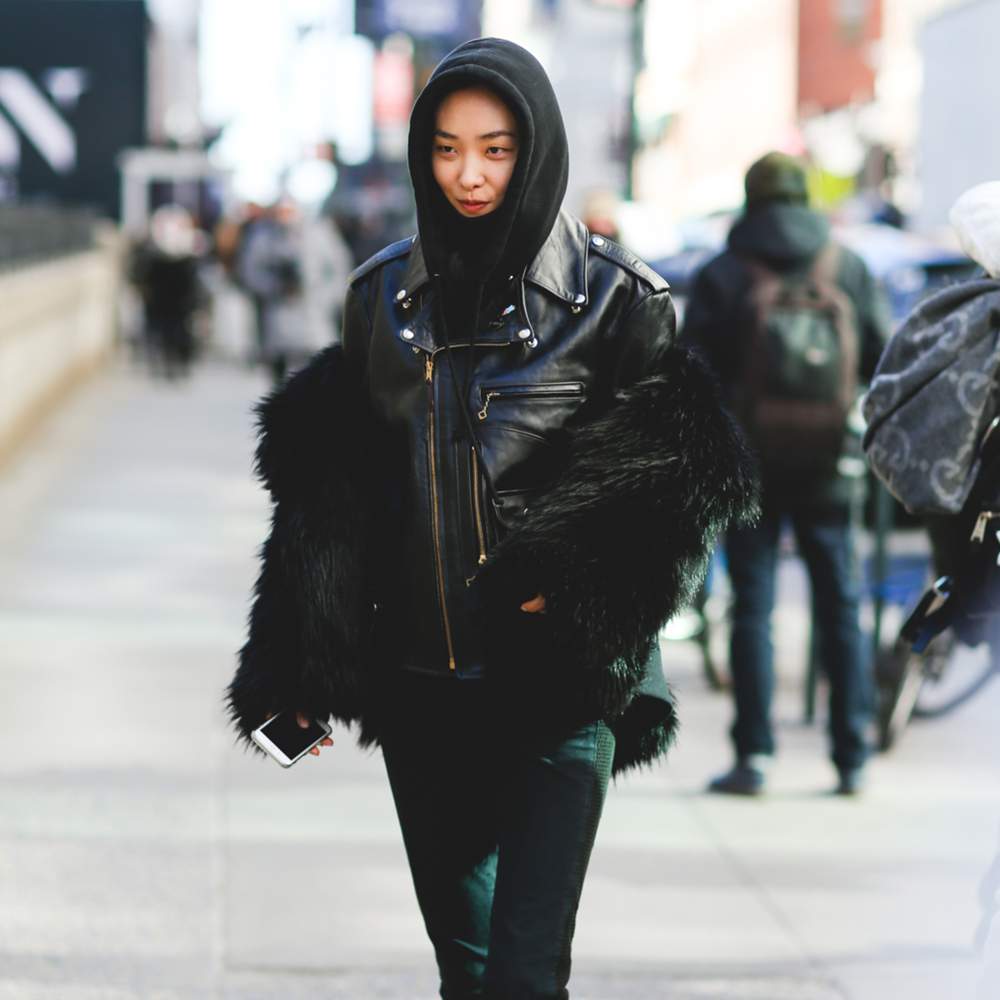 But this season, editors took it to the next, crazy-pants level and wore their coats hanging off their elbows, opera-style. It was a styling quirk so strong, it influenced the way that Demna Gvasalia recut all the outerwear for his debut at Balenciaga: Zipped up halfway, the coats and parkas hung off the models' shoulders in a forced bare.
Spaghetti Sleeve Cuffs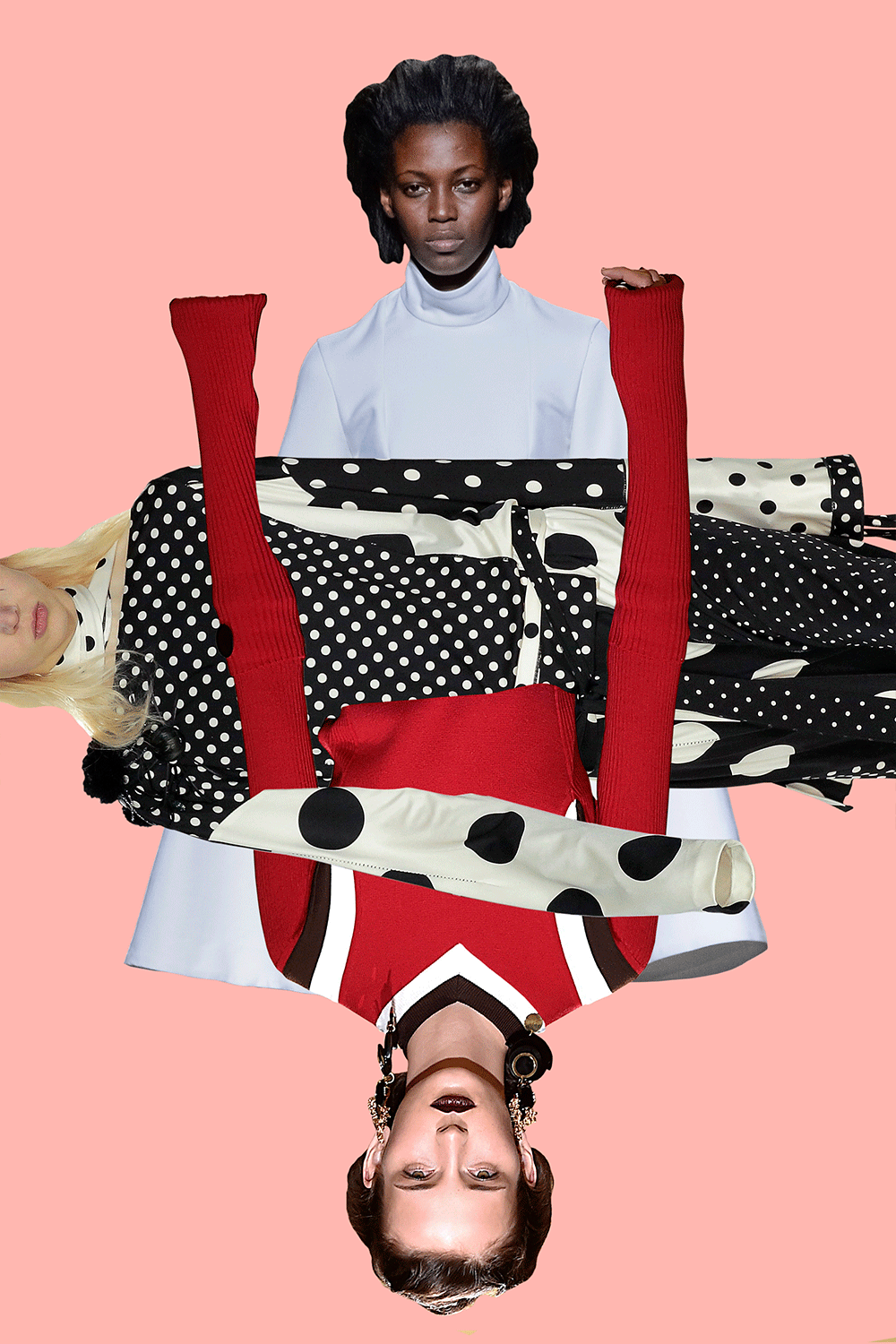 After a decade of pushing up our sleeves to show off our arm party stacks (or, in some editors' cases, new Apple Watches), it's suddenly become the norm to wear your sleeves long, loose, and linguine-like. We like to call them spaghetti sleeves, not only because they make your arms look like noodles, but also because they have a tendency to drag in your meals — like, our spaghetti dinners in Milan, for instance. Designers churned out knuckle-grazing sleeves all season long, and the street style set seemed to agree: Sleeves are in, forearms are out.
Awesome Faux Fur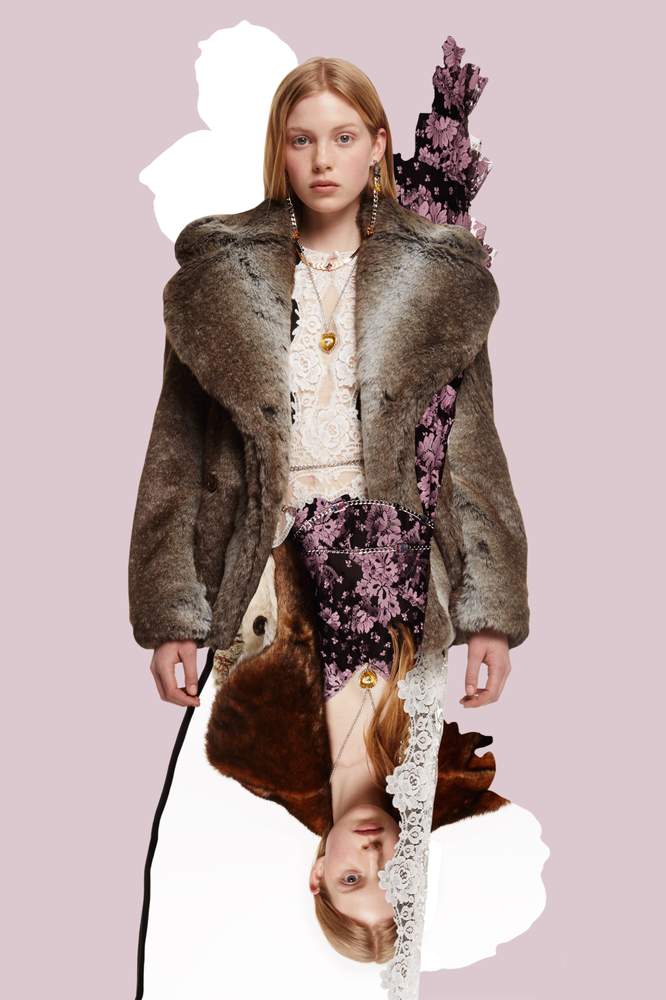 Shrimps made deliberate faux fur a trend as covetable as the real deal, which is a feat considering how much fashion people like their luxury. This season, there was no shortage of faux fur options that felt just as soft and warm.
Our favorite of the bunch, though, was Alessandra Rich, whose '70s-style coat with the massive lapels and contrast trim inspired a few of our editors to stop talking, mid-sentence, and stand around in a circle, stroking its softness.
Puffer Jackets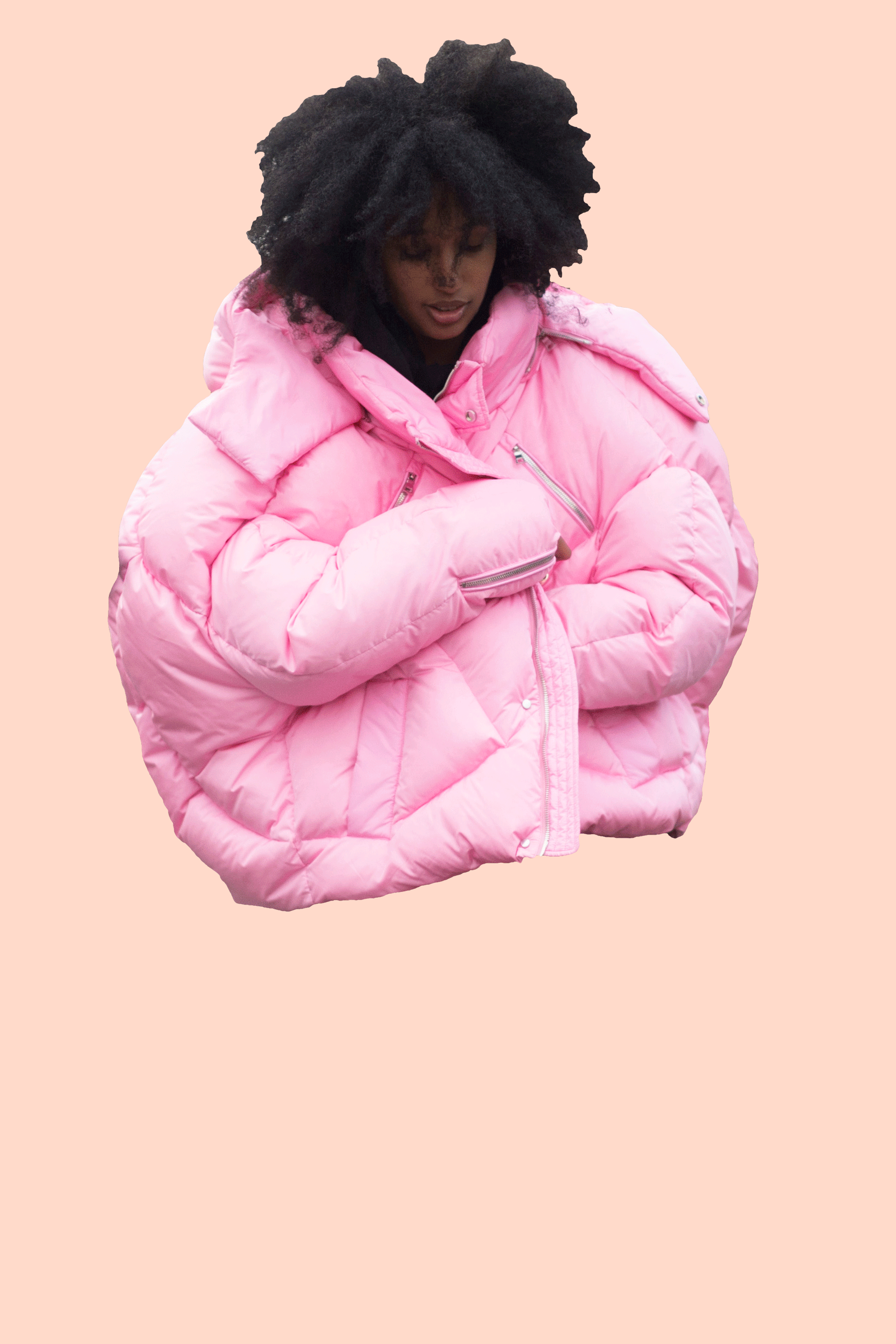 Something as easy as a dacron or down-filled jacket doesn't seem like it should make a list like this, but well, there's a revelation here. Puffer jackets, like those slightly stylized versions we saw at Balenciaga and Stella McCartney, do something high fashion often disappointingly overlooks — they cater to real people's lives. Puffer jackets are light, they are warm, they are easy as hell to wear and layer, and they require little care to maintain. Best of all, the new breed that you can look forward to splurging on next fall is brightly colored and oversized — as if you'd borrowed one from your dad. Albeit a very chic dad, indeed.
Hoodies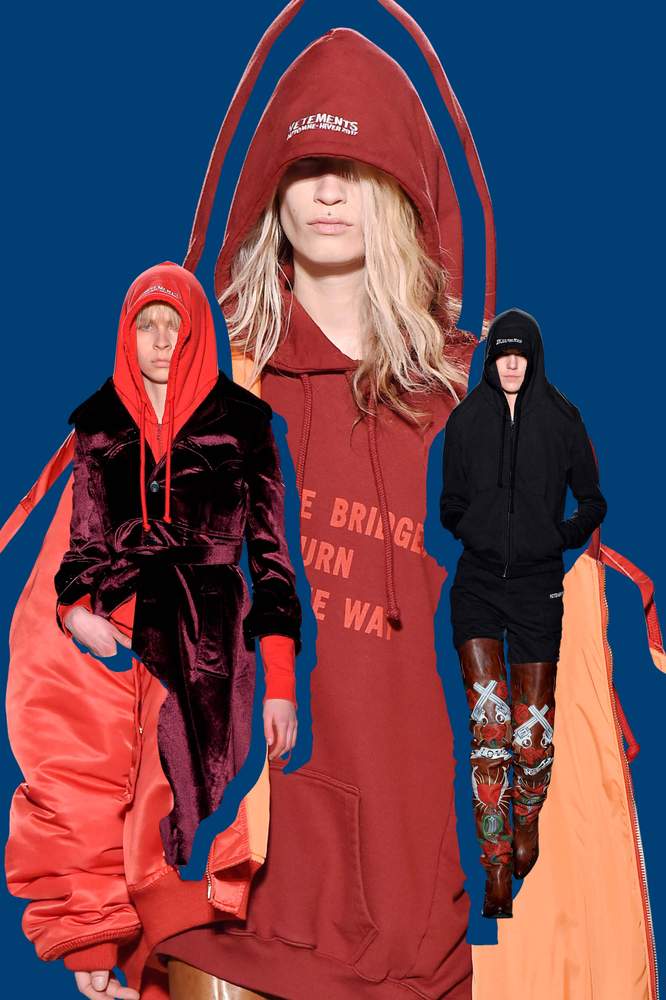 We can't remember the last time that pullover, soft-fleece hoodies — the kind that your parents used to pick up "for the kids" on vacations, and you received for every single extracurricular in high school — was a fashion trend. But, thanks to Vetements, Baja East, Hood by Air, and other streetwear-inspired brands, they are. Thrasher hoodies and other skate brands were popular options if you didn't want to shell out $1,000 for a sweatshirt, but judging from how many of the street style set were dressed, there were plenty of people who had the cash.
Black Patent Everything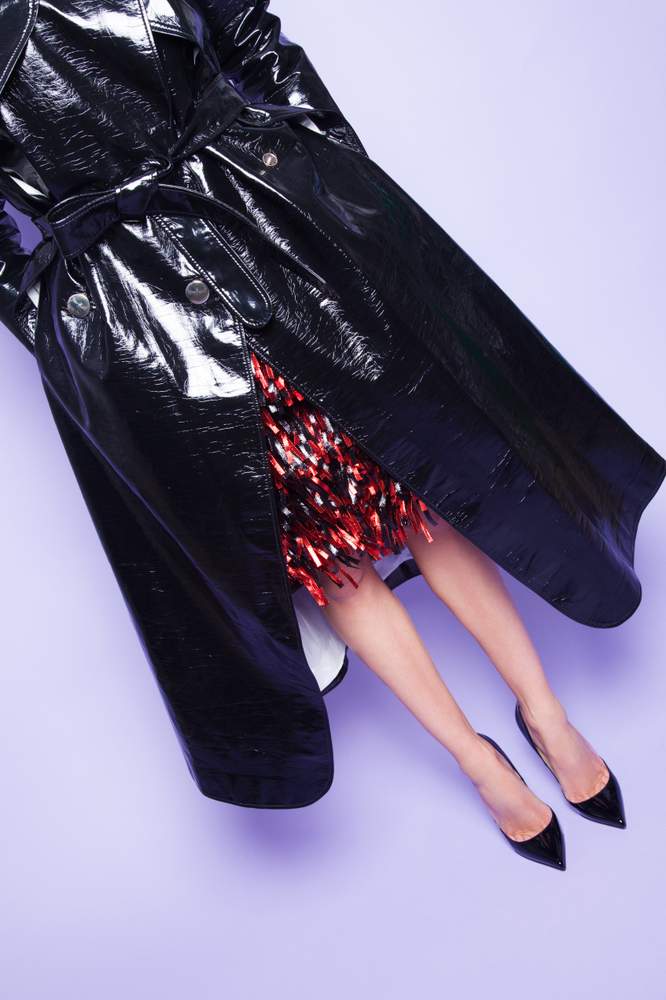 It may not have rained every single day during Fashion Month, but it was definitely drizzly more often than not. Most showgoers didn't bring a ton in the way of raingear, and so you ended up seeing the same waterproof pieces over and over again. What made the cut? A lot of black patent in the form of Courreges-style jackets and Dior sock boots.
Accessories We Saw Nonstop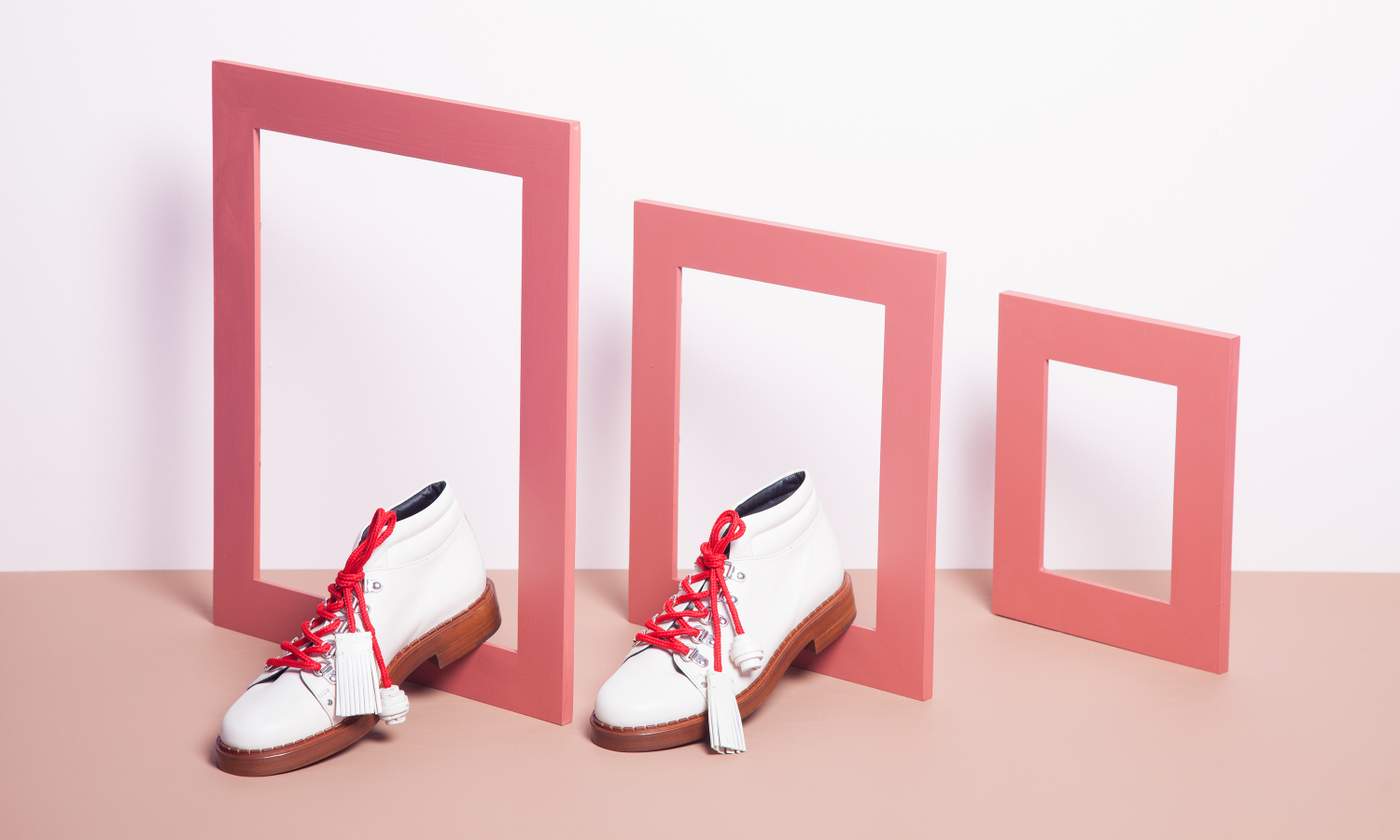 Fashionable Hiking Boots
We'll never not be into utilitarian, practical shoes (that still look great with dresses, of course), and after a few seasons of sneaker dominance, hiking boots have reemerged as a standout shoe trend.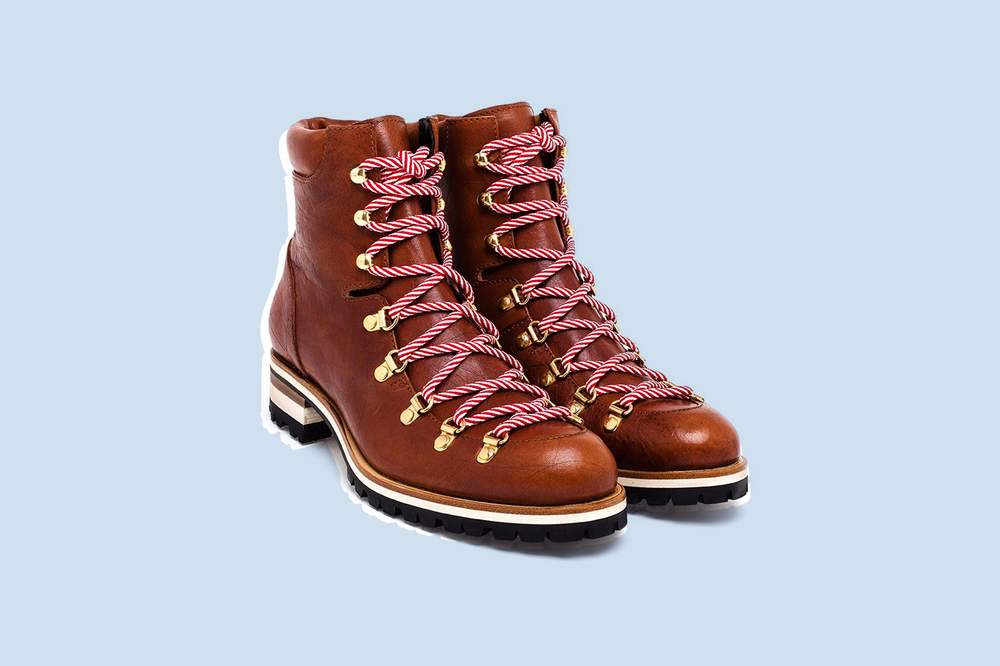 Heritage accessories brands like Tod's and Rupert Sanderson have created slimmed-down boots adorned with fancy stitching and pretty lacing, and with a sleek enough shape that they'll go with all those airy spring dresses you have on deck, too.
Double-Bagging It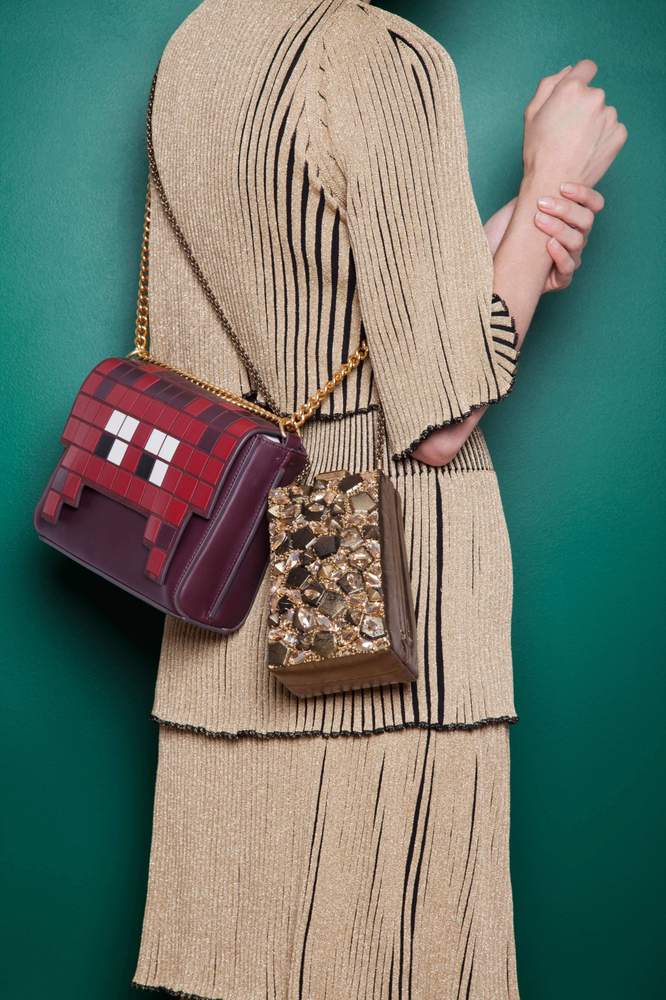 Save for anyone who really has her life together, most of us carry at least two bags a day to hold our work items, workout stuff, and the various pieces of everyday detritus and necessity in between. During Fashion Week, many women gave up the micro-bag trend, and chose instead to stop pretending: We need a lot of stuff throughout the day, and goddammit, we're not going to keep going back to our hotel rooms if we need something! Designers, too, started stacking bags on top of each other, showing smaller evening bags worn with larger work totes. Miuccia Prada focused on this notion with a show that centered heavily on the things women carry, both literally (multiple bags) and figuratively (experience, emotions). It's a move that the busy women in the audience immediately recognized and appreciated, in more ways than one.
Cowboy Boots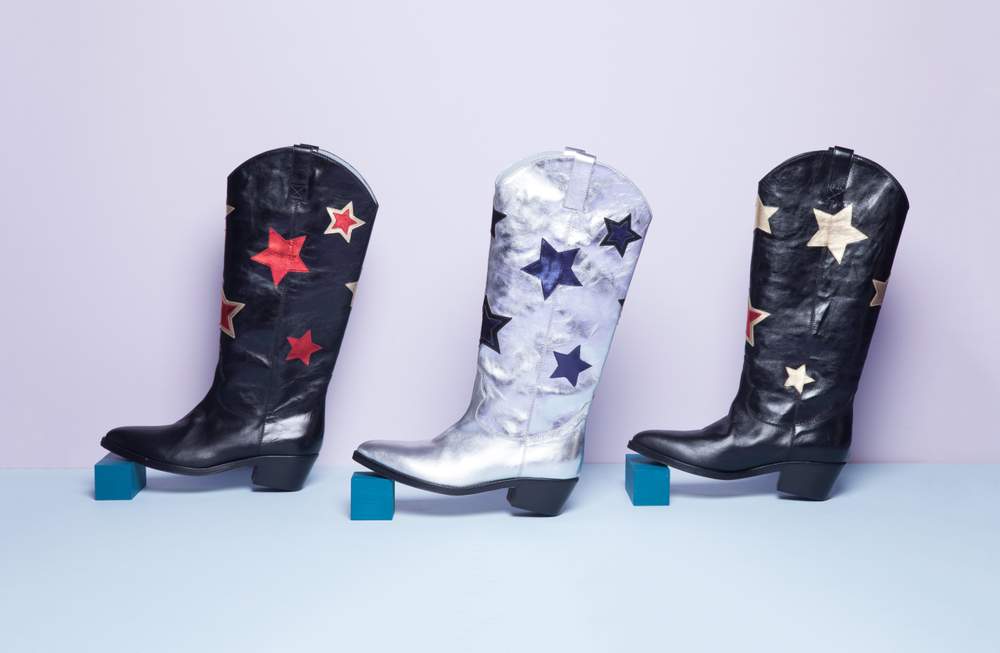 Cowgirl trends started in New York and steadily picked up steam throughout the European runways. Western shirting and Dollywood-approved accessories were all super fun, but we were the most excited about the influx of cowboy boot shapes we saw at brands like Robert Clergerie, Aquazzura, and Jeremy Scott. Embellished with bling or covered in cutouts, this trend should be on your radar if only because it's one of the most fun (and easiest!) things to thrift.
Modernist Jewelry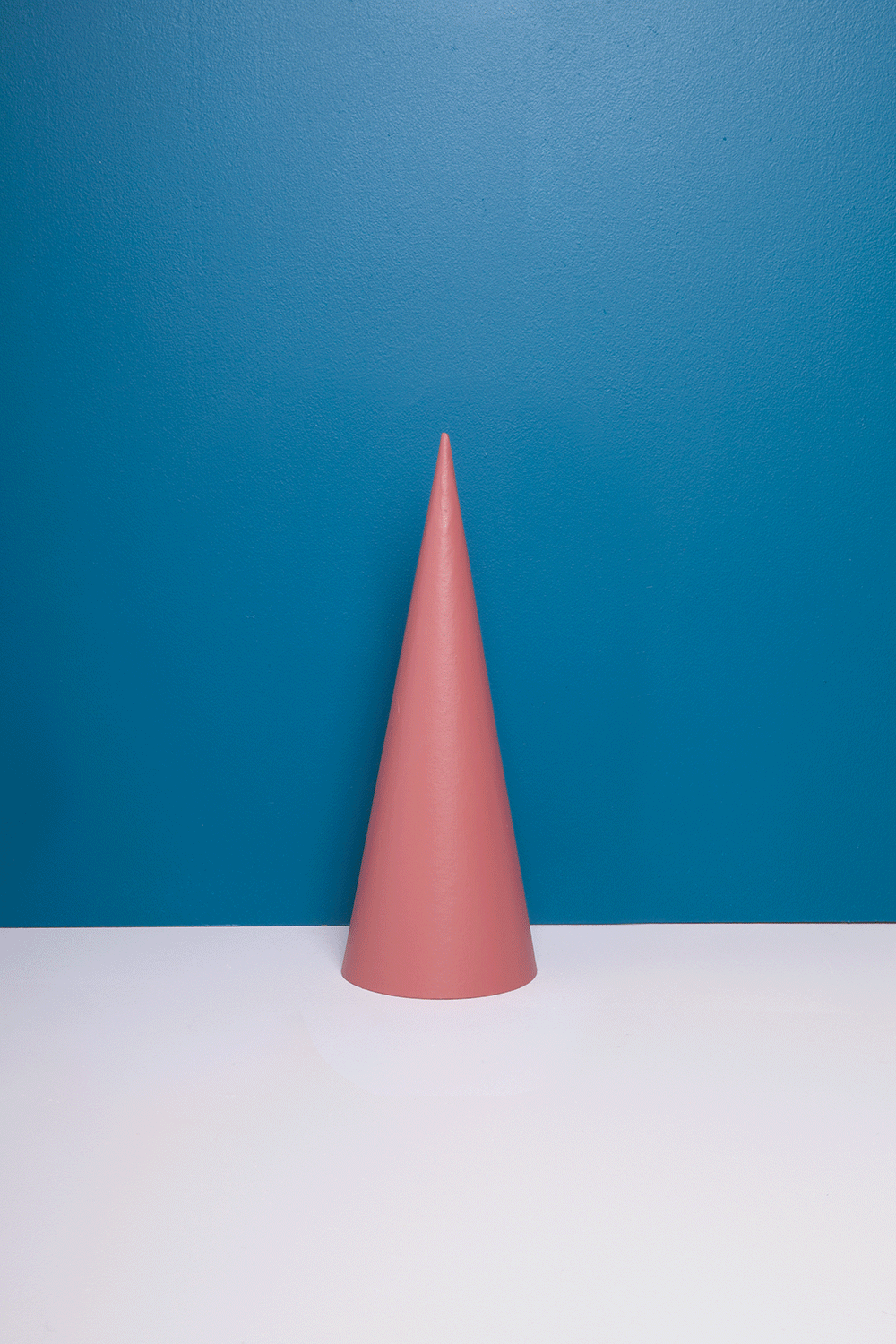 Earrings! They don't have to go on just your earlobes anymore. The same goes for necklaces and your neck, or bags and your shoulder. Jewelry started taking the surreal route this season, and designers like Vionnet and Prada experimented with the definition of what jewelry has been, and where it can go. Vionnet's hairband earrings were the standout item from its show, and Prada's notebook necklaces (that really open!) are going to be a collectible come fall.
Sheer Socks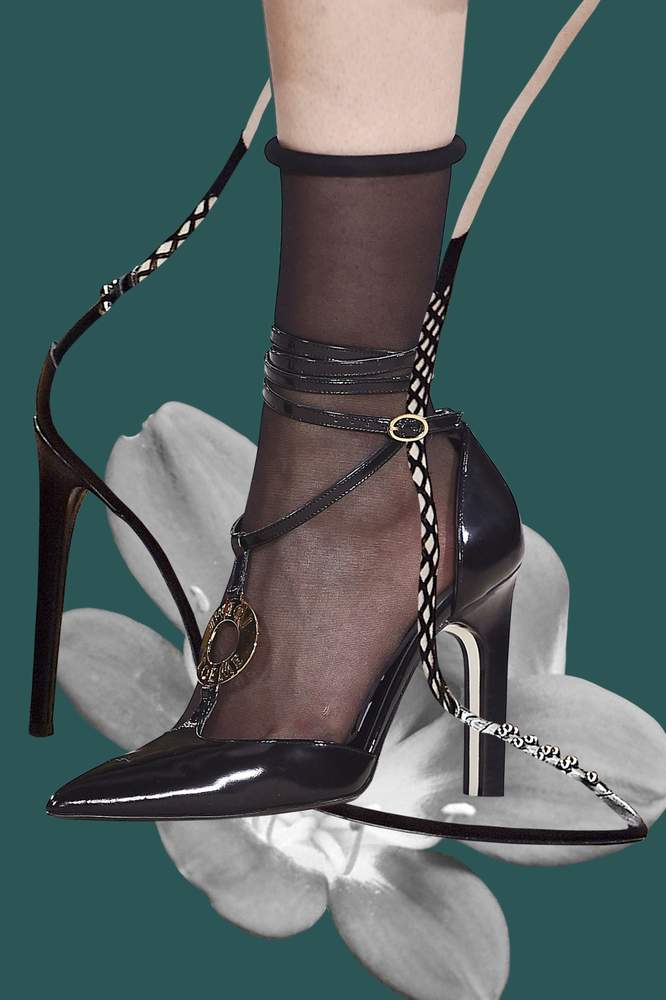 Comfort was king during a Fashion Week plagued with bad weather, chilly temps, and Uber surge pricing. It might have been a toe-protective move, but socks — especially of the sheer, fishnet variety — were worn under everything from pretty pumps and prim flats to chunky sneakers and combat boots. It's a trend that also was repped hard by the runways: Sacai might have debuted it last September, but Antonio Marras and Loewe both showcased fresh-feeling variations of their own.
Ways The Industry Is Changing
A Return To Salons
As a response to the overwhelming calendar and demands of the industry, a handful of designers felt that a return to the good ol' days was in order — when fashion shows were intimate affairs, held in a designer's salon, and only presented to the people who really actually needed to see the shows.
The Row scaled back their already sparse runway shows where editors sat on couches and chaises, and the Olsens themselves sat on the carpeted floor. Saint Laurent's Paris show was a tiny affair with a private feel, and Chanel's epic front-row-only show blew up the salon concept and turned the Grand Palais into a massive maze, where every single person got a chance to see every single look from a foot away.
Model Diversity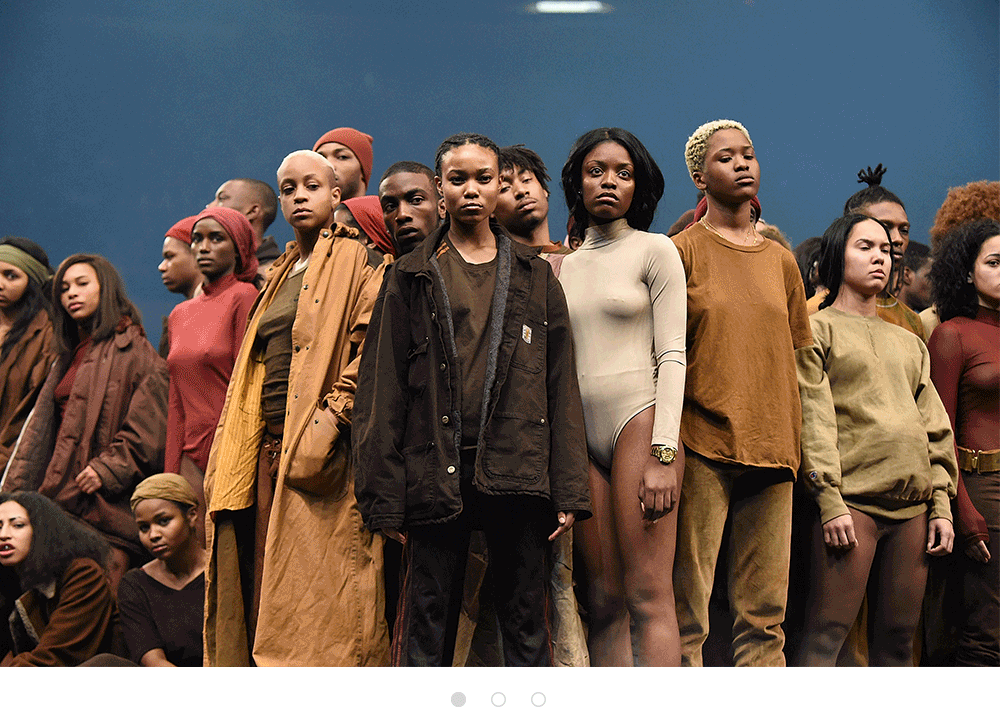 In a political climate that's felt more polarizing about race and gender than ever before, many fashion designers wore their hearts on their sleeves, and treated their model line-ups as a way to make a statement. According to a report done by The Fashion Spot, Kanye West cast only women of color in his Yeezy Season 3 show as a statement of streetwear's origins; Zac Posen's runway consisted of 87% models of color; indie label Chromat's lineup consisted of 85% models of color (among models of different sizes, heights, abilities, and gender identities). Other shows extended the diversity conversation to age; both Undercover and H&M casted older women for their presentations.
Designers Breaking Free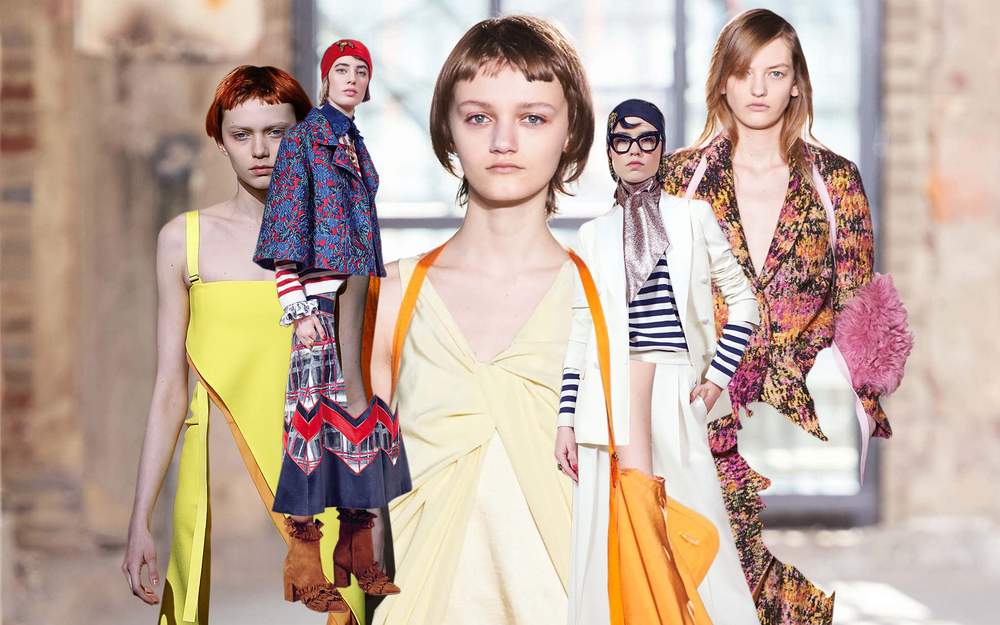 Let's list them off, shall we? There was Rossella Jardini, formerly of Moschino; Sies Marjan, formerly of Dries Van Noten; Aime Robertson formerly of Marc Jacobs. It was the season where designers who worked under the wing of more established creative directors, or flew under the radar at heritage houses, finally struck out on their own. And during a time when fashion labels are questioning whether houses even need one standout designer (Consensus after Lanvin: No; Consensus after Dior: Maybe not?), these designers were attempting to prove that striking out as an indie label can be as splashy as anything. Doesn't it feel good to be free?
Soundtracks With Substance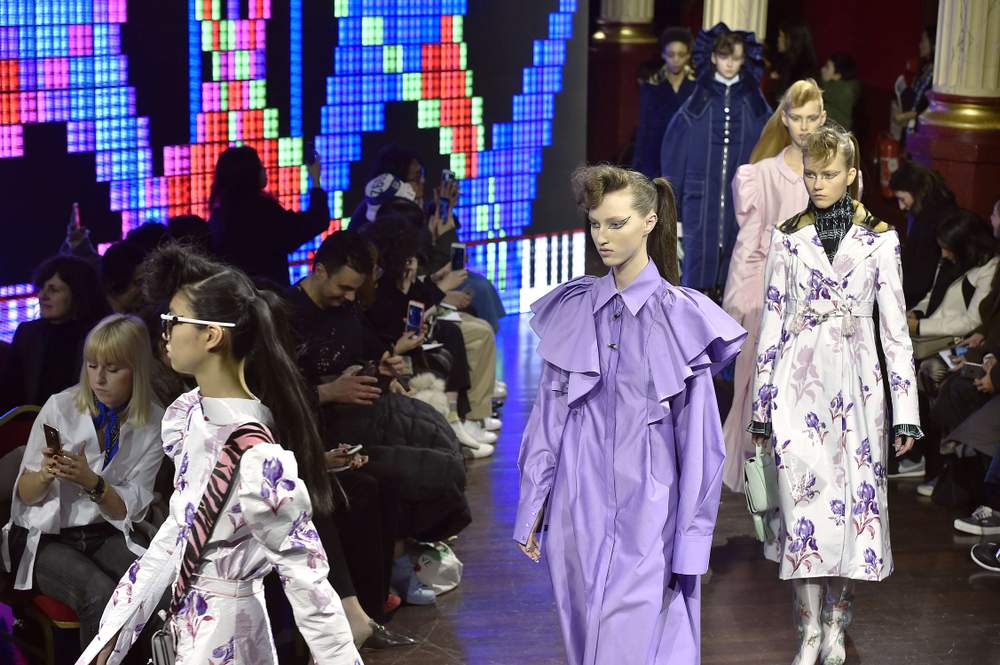 A few runways really tested our attention this season, and embedded messages into not only their clothing, but also their soundtracks. At Stella McCartney, the show began with a track from SNAXX with the lyrics, "I looked at her straight in the eyes and said, 'I'm a vegan, bitch!'" What could be more appropriate coming from the cruelty-free designer? At Pyer Moss' show, he had a full chorus sing the lyrics to Fetty Wap and Future — harmonizing with each other to long, soul-stirring refrains of "n----." At Kenzo, the show began with the American national anthem. Whether deliberately statement-making or just a nod toward it, the soundtracks at shows became another way for these designers to reinforce their political beliefs, not just their aesthetic ones.
Celebrities As Designers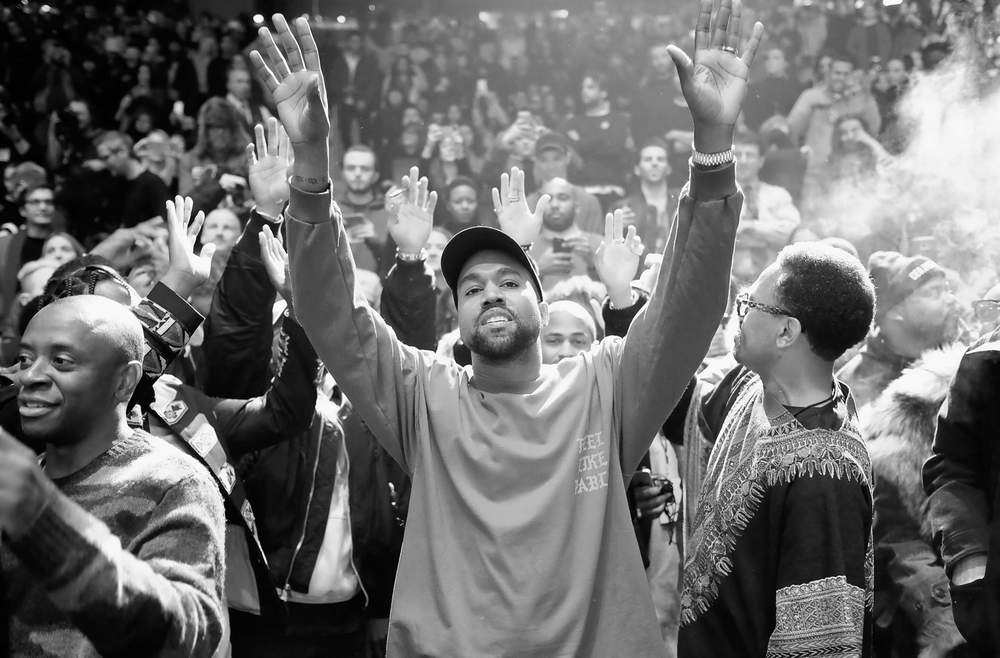 New York might be the most marketing-aggressive of all four Fashion Weeks, and no one understands the power of a good marketing opportunity like celebrities, which is why NYFW suddenly became the playground for a clutch of A-listers with fashion-design aspirations. Kanye's Madison Square Garden Yeezy Season 3 show was one of the buzziest shows that broke a lot of the rules (to the justified chagrin of many designers), but ultimately forced NYFW organizers and participants to reexamine the purpose of a fashion show. Rihanna's Puma showcase was one of the evening's hottest tickets, and took Riri out of her front-row seat and placed her in the hotseat. Even Kendall and Kylie Jenner chose NYFW as the time to debut their own collection of clothes.
Runways As Dance Floors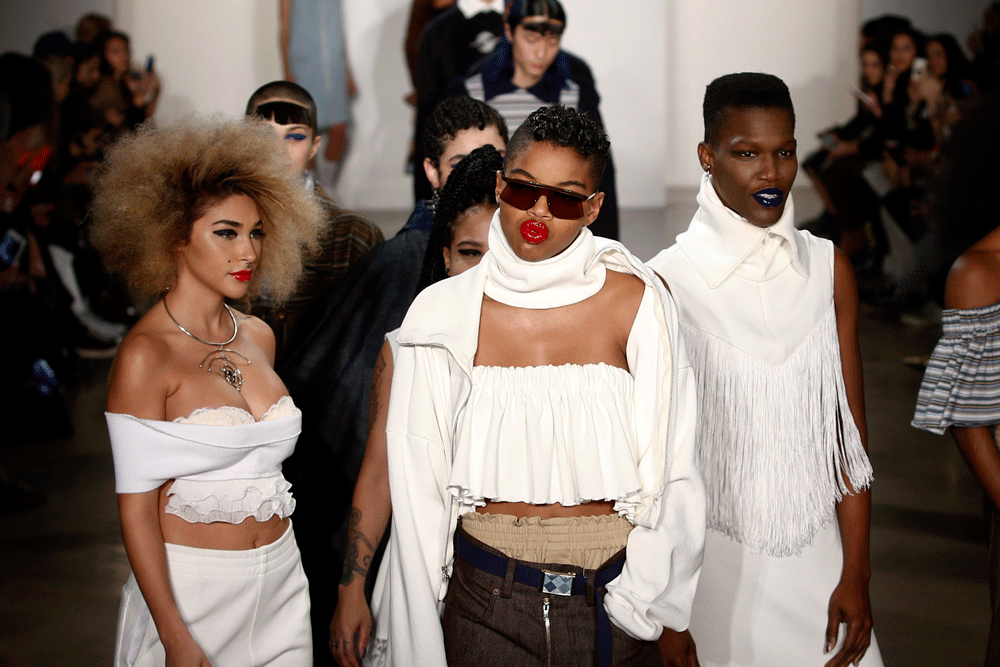 Models are many things, but — good at dancing? That's one skill that they haven't typically been known for having. But this Fashion Week, no one seemed to care, and good riddance for that. Models broke out in un-selfconscious, silly, long-armed, wiggly moves at Gypsy Sport, Philip Plein, Yeezy, and DVF — and we delighted in Vogue.com's video of awkwardly fantastic model-dancing it showcased throughout the month. When it seems like everyone and their mothers can Hit the Quan or Shmoney without missing a step, it's nice to know that the rhythmically challenged fam is a big one.
The "Other" Trends Defining Fashion's Future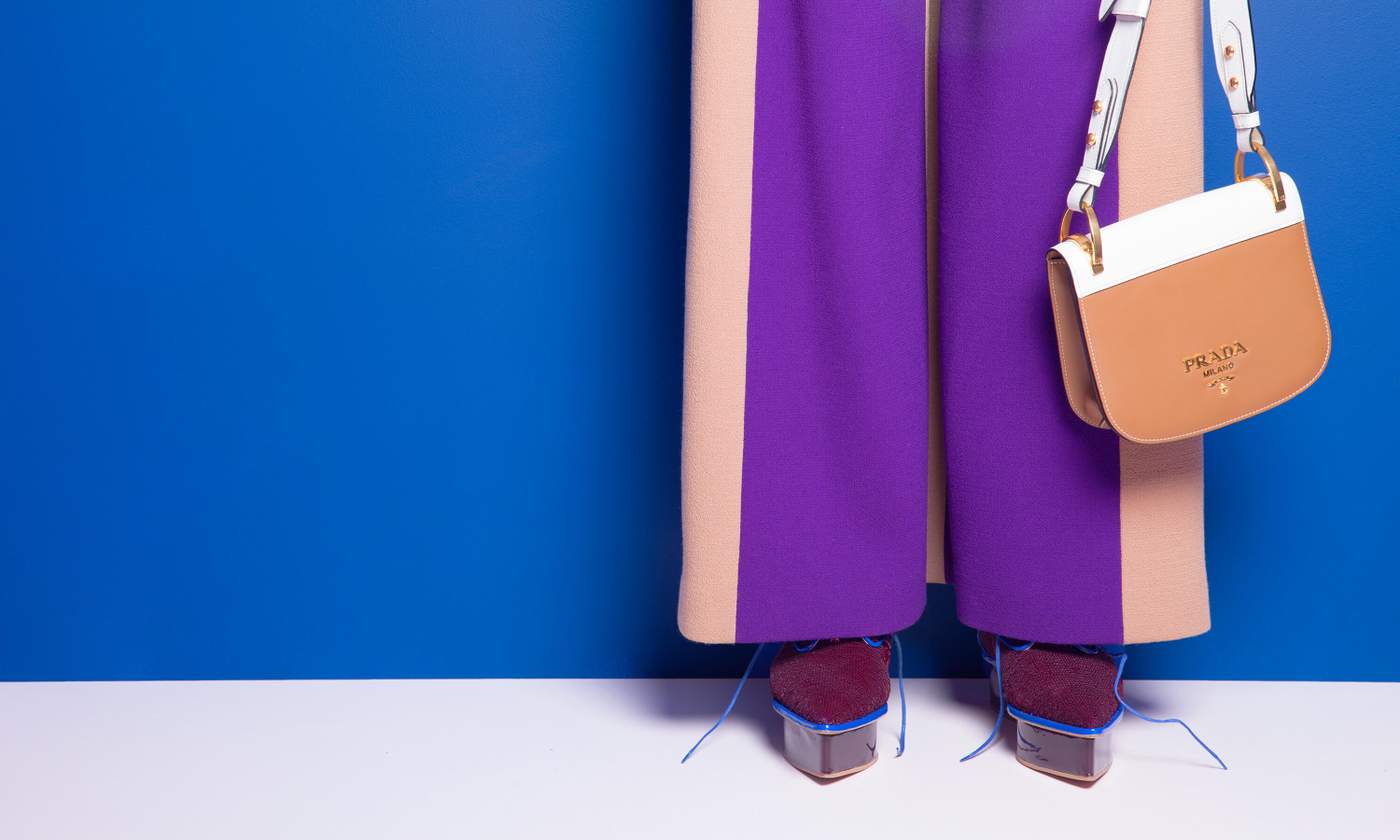 See Now, Buy Now
Seeing fashion makes you want to buy fashion; it's a logic that many brands like Moschino have already banked on, and this season, plenty of labels tested out "see now, buy now" strategies to varying degrees of success.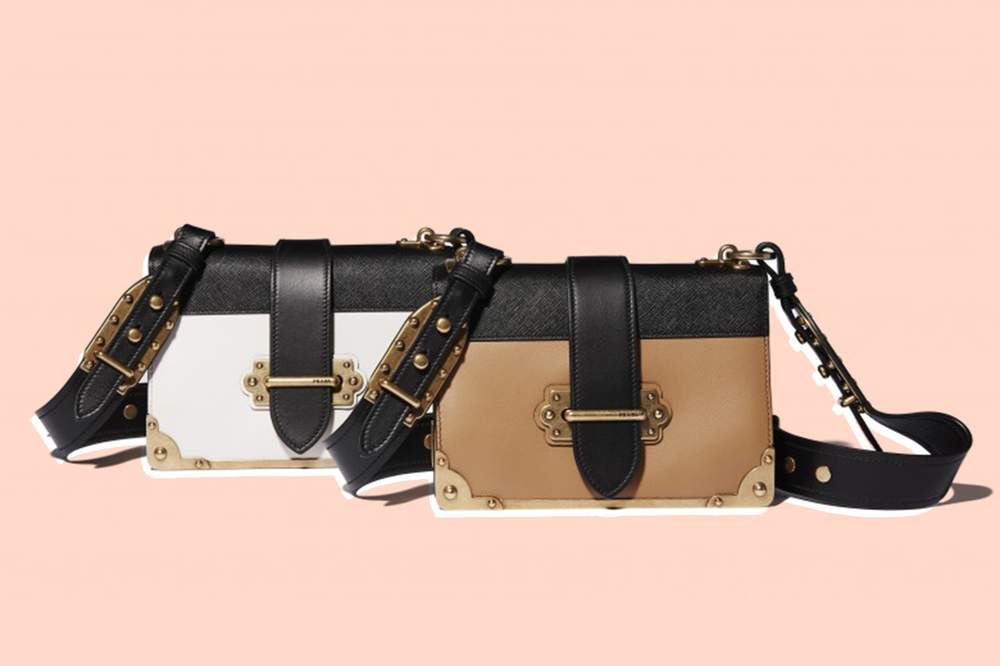 Prada unveiled two new bag styles — the Pionniere and Cahier bags — that were available immediately following the shows, and Burberry announced that it will be showcasing current-season (like fall items that'll be available in fall!) starting in September. Additionally, it seems like the last wave of digitally averse brands are launching e-commerce this year, which is both good news for your closet, and terrible news for your bank account.
Instagram At Fashion Week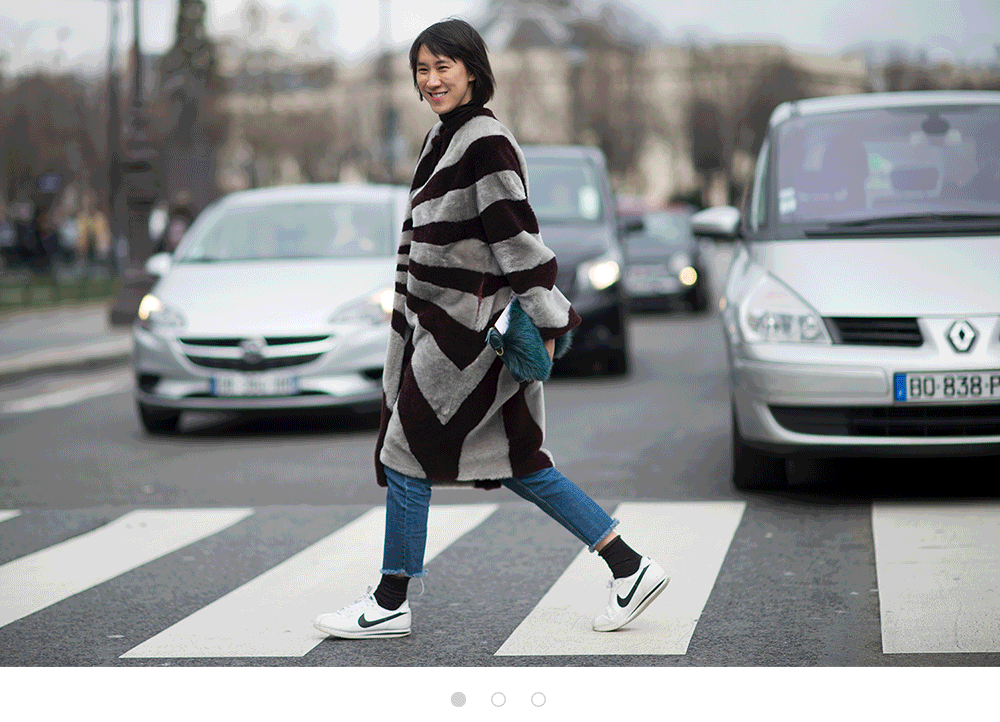 Social media is pretty much the primary source for information and inspiration sharing the world over, but for the fashion community, Instagram holds a special place for capturing moments of live, wearable, and sometimes slo-mo grandeur. While Snapchat is coming up fast as the medium of choice for sharing show-going on the fly, it was a true moment when Instagram founder Kevin Systrom arrived to sit front row at the Prada show in Milan (but not before greeting his nearby seatmate, Anna Wintour). Since former Lucky editor Eva Chen decamped to the digital giant as its first head of fashion partnerships, the platform has continued to build its cred among the fashion set — designers, brands, editors, models, bloggers, you name it.
Challenging The Grind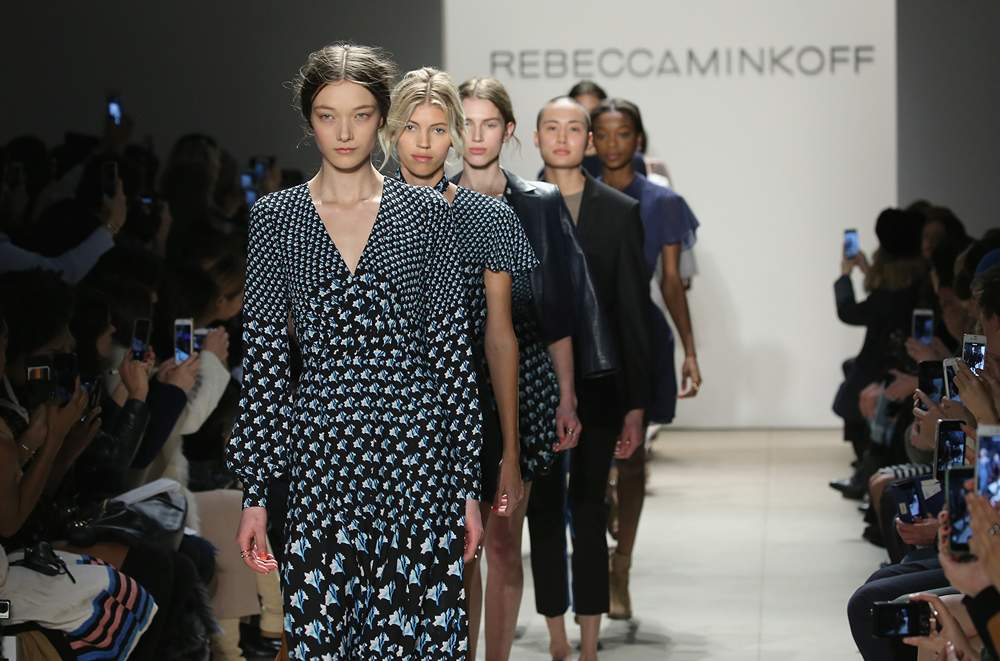 Designers seemed to reach a tipping point this season; the relentless, four-collections-a-year grind coupled with the fact that their potential consumers had all bought lookalikes from fast-fashion brands before designers' clothes even became available in stores drew many established and indie brands to do something different. From Rebecca Minkoff who re-showed her September collection this February, to fashion industry darling Thakoon who decided to put his show on hold to work toward a "see now, buy now, wear now" business model, designers attempted to change the system from within, or at least let those who control the fashion calendar know that things aren't working. What does that mean for us? Well — perhaps the end of Fashion Week as a marketing circus, or the start of a world where we can shop for clothes as soon as we see them.
Designer Remix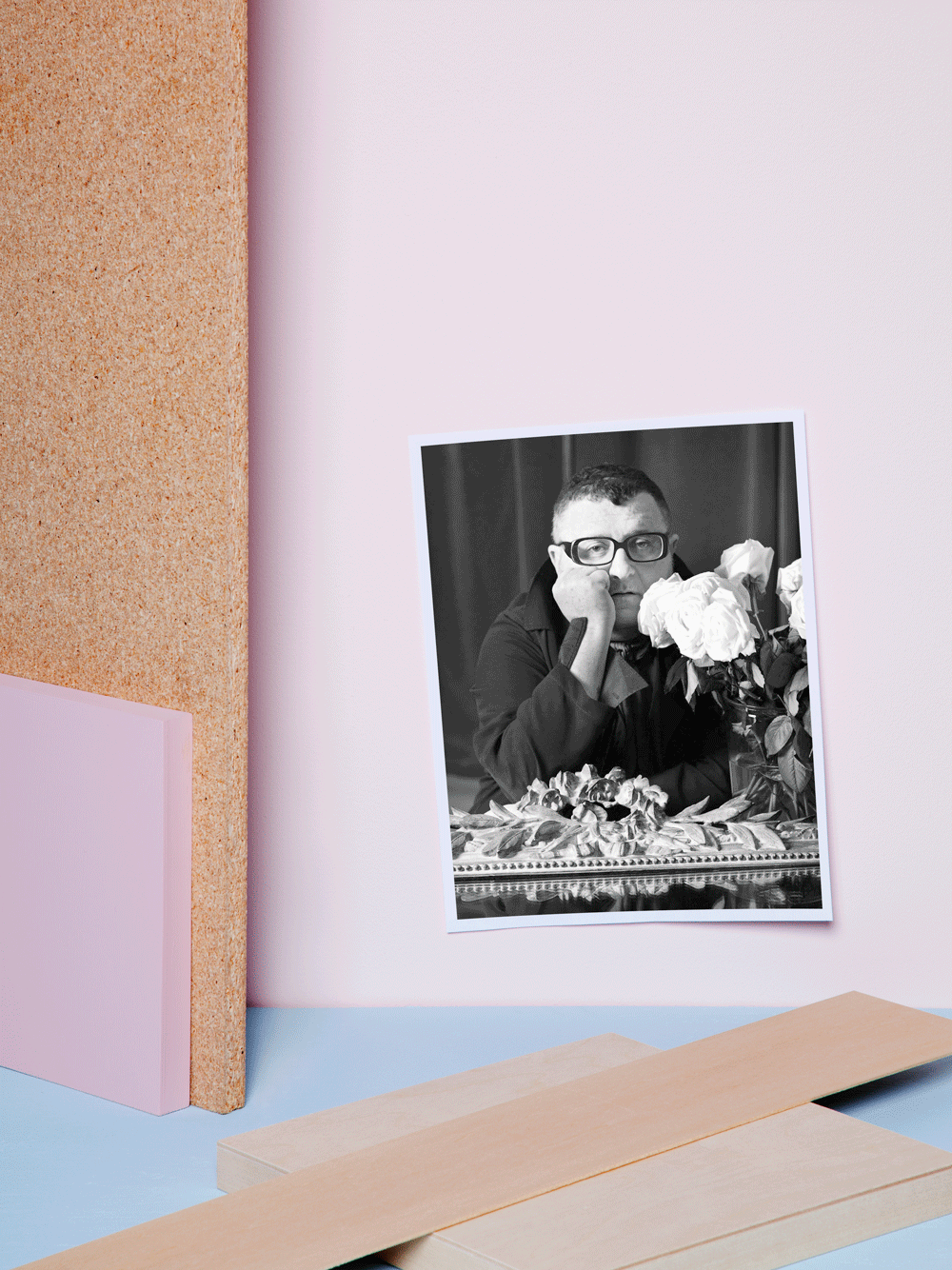 Do fashion brands need a celebrity creative director? At what point does a heritage brand's aesthetic stop being "iconic" and start being "stale?" Where are all the ladies at? A few bold-faced designers left their posts at major fashion houses in the past six months, and this fall 2016 season was rife with opportunities to answer the questions posed above. Following a poor, disjointed showing at Lanvin, the answer became clear: Yes, you need a visionary designer. At Dior, it was more complicated. But with the appointment of Bouchra Jarrar at Lanvin and buzz that the new Dior designer may be a woman, it seems that females might be finally receiving their moment in the sun. Now, about all those rumors at Calvin Klein...