Illustrated by Sydney Hass.
We've all trolled the internet at midnight wondering if our symptoms are normal, or if a bowl of cereal qualifies as dinner. To the rescue: The experts at Health.com will share everything from how to ditch that nagging cough for good to quick-hitting workout moves and how to actually eat "clean."
After being in a relationship for years (months, for some couples), climbing out of a dating rut can be difficult. That's why we're making it easy. Grab your significant other and get ready for a good — but different — time. Here are our 10 ways to shake up your date night!

Want even more R29? Get the latest news, tips, and can't-resist stories delivered straight to your newsfeed, in real time.
Illustrated by Sydney Hass.
Take a joy-ride
Rent a fun car — a Prius, a Volkswagen Beetle, a Smart Car, a Mustang — and go for a mini–road trip.
Nighttime adventure
Get a glow-in-the-dark Frisbee and head to the park.
Laugh it up
Crack up at a comedy club with your sweety.
Illustrated by Sydney Hass.
Partner up
Hit the dance floor with salsa or two-step lessons.
Wish upon a star
Visit your local astronomy club's open-telescope night and go stargazing.
Illustrated by Sydney Hass.
Be a spectator
Watch a new sport; try a monster-truck exhibition or a model-airplane race.
Mix up your music
Try new music. Symphony fans, visit a bluegrass club; rock-and-rollers, give chamber music a try.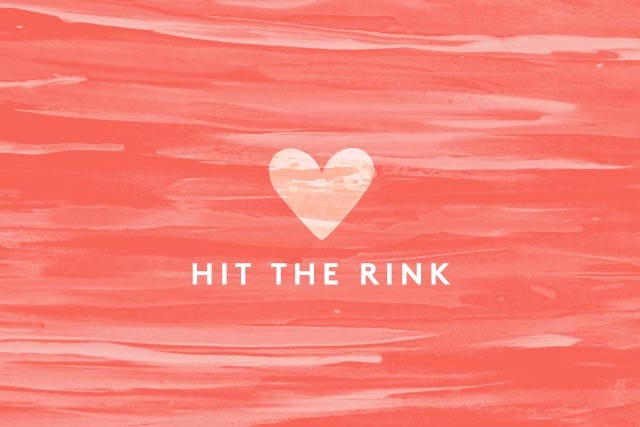 Illustrated by Sydney Hass.
Hit the rink
Go roller-skating as a fun outing.
Head out back
Camp out in the backyard for something new.
Get cooking
Take a cooking class (bonus points for learning a foreign cuisine).