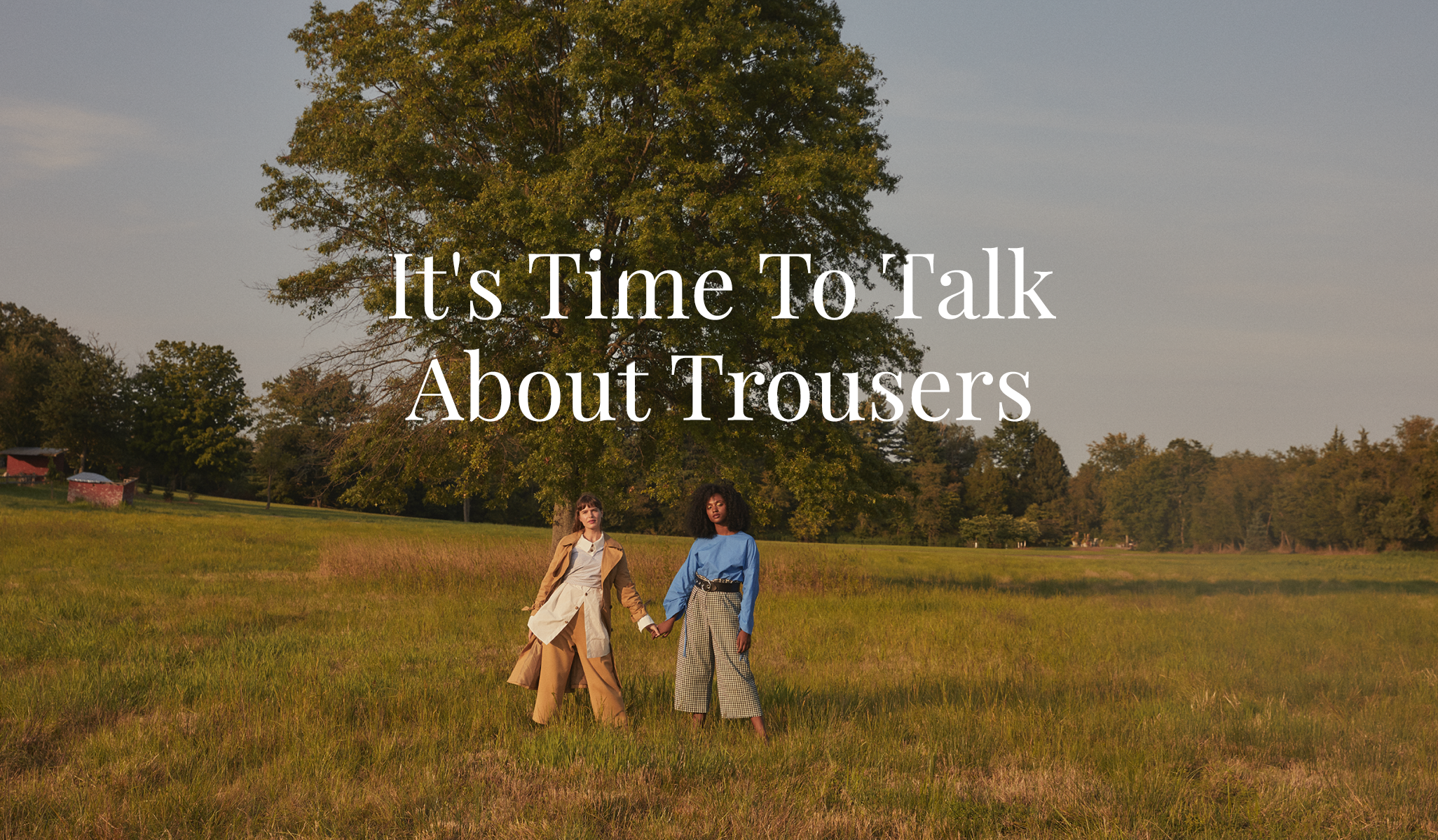 By now, your legs have enjoyed a primarily fabric-free few months. They've peeked out of billowy dresses and caftans, shown off in short shorts and skirts, and gone full monty in your cutout swimsuit. They might even have a tan.
But if your decreasing need for AC is any indicator, fall is creeping up — which means it's time to start wearing more clothes. Instead of reaching for your favorite jeans this go-around, stop and reconsider the vast styling potential of fall's unsung style hero: trousers (remember those?). While it's easy to get stoked for leather jackets, boots, and, of course, denim, let's not forget how powerful a great pair of pants can be. So with these two-legged friends as our focal point, we shopped the latest at Nordstrom to create four fall outfits your legs have been missing.
SHOP THIS LOOK
Until recently, khaki pants had a very different place in people's wardrobes and memories — most likely as a key component of a past uniform or your dad's weekend look. But thanks to brands like Tibi and Caron Callahan, and fashion's proclivity for lighter neutrals over the summer, khaki (and all of its color cohorts like camel, beige, and tan) is in. So we say run with it.
SHOP THIS LOOK
If this summer's lingering checkered shirt trend is any proof, gingham has officially graduated from picnic tablecloths and that button-up that every guy had. And it's not losing steam as we head into fall — just swap your OTS ruffles for waist ruffles.