Illustrated by Daniel Koppich.
Renise Alexander, a 26-year-old sales associate in Virginia, was convinced she deserved a pay bump after achieving her earnings quota for the year — several months ahead of schedule. But, to her dismay, the raise never arrived.
"Sales is a hard world, and a lot of people don't hit their annual goal," she explains. "I was worth more." So, she decided to take matters into her own hands. Alexander prepared to do what many of us attempt — but often fail — to accomplish: convince her boss to give her more money.
And, she did. Since she'd prepared the right way she not only got a $5,000 raise on the spot, but five months later she earned a promotion and a $10,000 salary increase.
Unless you're willing to settle with the measly
3% average pay hike
many companies doled out into 2014, it's up to you to fight for what you think you deserve. Here's
what you need to know
before you ask for it.
Illustrated by Daniel Koppich.
How's Your Company's Health?
Preparing your case for a raise requires a keen understanding of how well (or poorly) your firm is faring. Without context, your request could backfire. "If you're not in an environment where the company is doing well, asking for a raise could upset your boss or make you seem like you're not a team player," says Susan Heathfield, management consultant and human resources expert at About.com.
Whitney Luallen, 28, a communications director at a non-profit in Georgia, says her 10% pay raise came thanks to her awareness of how well the company was doing. "My boss admitted to me when she hired me that she wasn't paying me what I deserved because as a brand-new non-profit, she didn't have the funds," says Luallen. "Now that the organization is a few years older and we have more funding, it's easier for her to bump me up to where I should be."
If your company is publicly traded, you can easily find its financial statements online at
SEC.gov
. Look to see whether the company's locations, staff, and profits are growing or shrinking. If your company is private or doesn't disclose its earnings, consider becoming chummy with folks in sales or accounting and getting their general take on things. A simple question like, "Hey, should I bank on a bonus this year?" could get the conversation going.
What's Your Market Value?
You may sense you're underpaid at your company, but how does your salary compare to those of colleagues at the firm next door? Do your homework and come equipped to the meeting with your boss with hard numbers. For example, if your research shows that you're earning an average of $10,000 less than industry peers with the same level of experience and education, offer that as a bullet point when explaining to your boss why you're worth it. Following up with an email highlighting your key points may help seal the deal.
Heathfield, also a business owner, awarded her human resources manager a $7,000 pay hike after she showed her findings. "She typed up her research and sent us links to outside sources. We felt very confident in making the decision," recalls Heathfield.
Sometimes professional organizations provide annual compensation surveys.
Payscale.com
and Glassdoor.com are two other valuable resources that identify average salaries, based on industry, experience, and location. Glassdoor even has a forum where previous employees share their experiences working with a specific company, as well as how much they earned.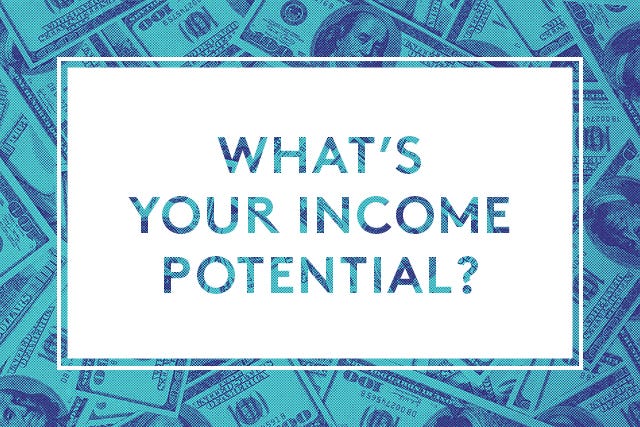 Illustrated by Daniel Koppich.
What's Your Value To The Company?
What makes you a candidate for a raise? It won't be because you're likeable or that you've been with the company for 10 years. More likely, it will be because you're exceeding expectations and proving to the company that you're invaluable.
Create a checklist of achievements to share with your manager, highlighting how you've contributed from a tangible, measurable standpoint, says L. Nicole Williams, senior editor at Little Pink Book, an online guide for women in business. This can include how you've saved the firm money, introduced ideas, or helped the company grow. "They're going to be considering whether you're an irreplaceable piece of the puzzle," says Williams.
In Alexander's experience, she focused on her track record. Despite learning that two coworkers on her team had been offered raises over her, she didn't get emotional in her meeting or make idle threats to quit. "I didn't approach my manager whining about wanting what someone else got, but instead went to him with the facts," she recalls. "I hit above my annual number before the end of the year and I was going above my role and acting as an assistant manager. He agreed, and I received the raise."
What's more, reviewing and tracking your performance can get you jazzed up about what makes you an asset — for any business. No matter what, having your "elevator pitch" ready and being able to succinctly articulate your most recent three or four achievements gives you the confidence to prove your worth, whether it's at your current company or a new one.
Bottom line: "The decision to give a raise is based on value. [Companies] may look at what the cost is to them if you leave. That can be a leg up for you," says Scott Dobroski, community expert at Glassdoor.
What's Your Income Potential?
Discover what's called your "salary range" or "salary band," more often available at mid- to large-sized companies. It provides a sense of your full earnings potential within that position at the company. "If you work for a larger organization you are likely placed in a salary band with a 25th percentile, mid-point and 75th percentile. Organizations usually have allowances for salary increases based on merit depending on where you fall into the pay band," says Jessica Miller Merrell, CEO of Xceptional HR.
Knowing where you stand can serve as a potential talking point during your official sit down with your boss. For example, if you have been with your company for five years and are only in the 5th percentile of your pay band, it would appear you're grossly undercompensated. After all, how long does the company expect you to be an employee to reach the midpoint on the pay scale?
When I was a producer for a TV news station in New York, I learned from HR that my position's pay range went from $45,000 to $85,000. After three years at the company, I was only making $47,000, and when I brought those hard numbers up to my boss during our one-on-one meeting, she was speechless. While I didn't get the raise I'd hoped for that day, knowing my salary potential was key intelligence. Six months later, when I was negotiating my income at my next job with a competitor, I asked for $85,000, explaining that if I stay with my employer, that will be my earnings potential. It worked!
Illustrated by Daniel Koppich.
What Do You Want Besides Money?
As the saying goes, in business, you don't get what you deserve; you get what you negotiate. That couldn't be truer when seeking a raise.
For example, let's say you confidently ask for a 20% pay raise after laying out all your numbers, achievements and facts. That's a lofty pay bump and many managers would have to go through hoops to get that approved. A 3% or 5% increase is more standard. Still, if you really want that 20%, be ready to negotiate. "Offer alternatives like increasing your job title from, say, a coordinator to a senior specialist," says Miller Merrell. "This places you in a higher pay band and therefore you can justify the increase in pay without having your boss get multiple sign-offs from managers and managers' managers."
While negotiating, remember that money isn't everything. As you prepare for your conversation, make a wish list of what would make you happy. A 5% pay bump would be nice, but might working from home a couple days a week add value to your life, too? "Tailor your compensation to something that fits you," says Williams. "Ask for more money, flexibility, stock options, and other perks."
When's The Right Time?
Finally, schedule your conversation with your manager when you've been on a recent roll at work (so it's fresh on her mind) and when your boss can really focus on helping you. "Managers are easily distracted by weekends and holidays," says Miller Merrell. "The end of the year is really hard." (December is typically not a good month to ask; but prepare then, and you'll have a rock-solid case when you approach your boss in January.)
Consider approaching your supervisor when she's reviewing budgets. And, make sure to start the conversation before your mid-year or annual review comes up. At that point, pay increases or bonuses have typically already been determined.
And, if your efforts don't yield a resounding yes, don't give up. Before you leave the meeting, ask your boss what steps she would like you to take in order to better qualify for a raise, then set up a follow-up appointment to review your progress. Plant the seed for further discussion so your boss knows you're serious.