Is it just us, or is Chicago especially romantic in the fall? Sunsets over the river, crunchy leaves on the sidewalks, and a somewhat-brisk breeze are the perfect backdrop for sentimentality. Okay, and maybe it also has something to do with the fact that we're not sweating 24/7 like we do in July, but there is a certain air about a Chi-town October that gets us in the mood for love. So, whether you're planning a group date or an evening out with your S.O., we've got the three best spots for a fall outing — and the no-fuss outfits to match. Here's to a great night!
Photo: Courtesy of Pump Room.

Want even more R29? Get the latest news, tips, and can't-resist stories delivered straight to your newsfeed, in real time.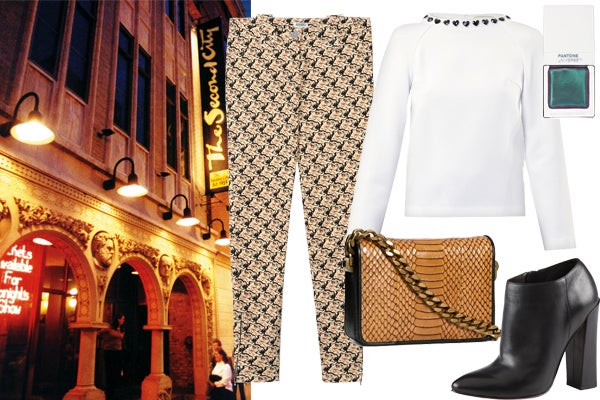 Photo: Courtesy of Second City.
Photo: Courtesy of Cascade Drive-In.