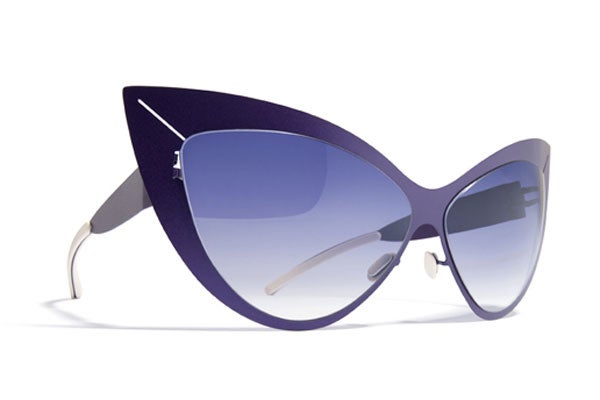 Say what you will about rock stars — they know how to accessorize. Steven Tyler has his scarves, Slash has his top hat, but all of them know how to
rock a pair of shades
. So, it makes total sense that uber-chic eyewear label
Mykita
has launched a new line
designed with the help of Beth Ditto
— one of the most badass, stylish rocker chicks on the scene today. The iconic Gossip lead singer sketched up these pink-lady-gone-bad sunnies, and Mykita has released them in two vibrant shades.
To celebrate this killer collab, and its spankin' new
blog
, Mykita is giving away a pair of the shades (which retail at $472) to one lucky fan. All you have to do to enter is tell us about your rock-star-style icon by tweeting at
@Refinery29
and
@MYKITAs
with the hashtag
#COOLSHADES
. Is it Axl Rose, with his badass bandanas?
Shirley Manson
, with her sh*tkickers? Or, perhaps The Gloved One himself?
Images: Courtesy of Mykita