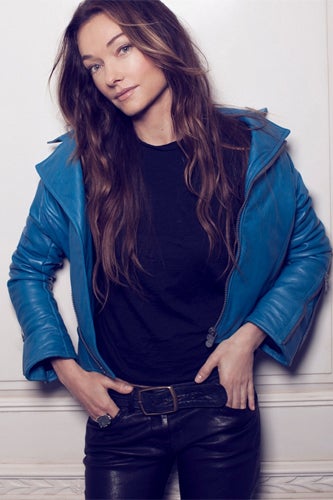 Though you'd never catch her in a white lab coat, L.A.'s doyenne of design, Kelly Wearstler, is a bit of a mad scientist.
She's the trailblazing rebel pioneer of everything aesthetically exquisite, surprising, vivid, and sublime.
Whether you're gazing at one of her many design coups, trying on that striped blazer from her newly launched clothing line, meandering around her
Melrose boutique
, or even flipping through the pages of her oversized tomes, there's a rhythmic harmony to every statement-making concept Ms. Wearstler envisions. We sat down with the icon of au courant to get all the 2012 dirt and some serious design inspiration. Get your notepads out ladies, because we've got the scoop on
how this gallant glamour gal sharpens her eye, where she hunts for treasures, and just how she's managed to tap into an avant-garde zeitgeist of her own invention!
Photo: Courtesy of Kelly Wearstler.
When did you discover your creative talents? How did you learn to harness them?
"I grew up surrounded by beautiful and unusual objects, and I've always been drawn to color. I went to art school, and then had amazing internships with
Milton Glaser Inc.
and
Cambridge Seven Associates, Inc
. All of these experiences afforded me access to the tools of the trade. I'd be so much less confident today if it weren't for those years immersed in learning."
Do you have any style or design no-nos?
"When it comes to designing a room, do not buy all of your furniture in one place! When it comes to style, the only no-no is not being yourself."
If you had the chance to redesign any space, what would it be and why?
"The security checkpoint at the airport feels like a prison. There has to be a more clever and glamorous way to travel!"
What are some of the most valued or treasured pieces you own?
"My teddy bear Frank — I've had him since I was a little girl. And, all of the cards my two boys have given me over the years. I cherish them."
Photo: Via My Vibe My Life.
What items have been flying off the shelves at your store?
"The perforated jewelry, the dresses (they're so easy to wear), and the blazers have been doing amazingly well."
What designers and artists are you currently loving?
"I have too many! From Sheila Hicks and David Bowie to Willem de Kooning and Aldo Rossi...to Mother Nature. Inspiration is everywhere — you just have to look around."
Your blog is a mecca for design (and fashion) enthusiasts, how do you keep it so fresh and innovative?
"I take my camera with me wherever I go. I love to take photos of everything that inspires me. I also have an amazing archive of photos that I pull images from. The
blog
has been such a blast!"
Who is your number one style icon?
"If I had to choose, I would say Peggy Guggenheim. She was fearless."
Photo: Courtesy of Bismarck Phillips.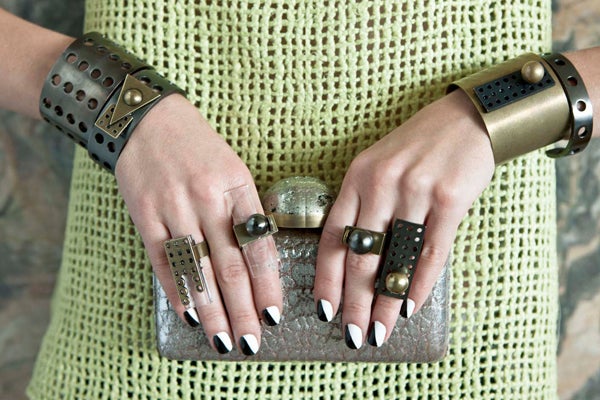 What is your definition of happiness?
"Being at home with my husband and boys."
How do you manage to juggle having a family and the million other things you have going on? Any time management tips?
"You have to be disciplined. With whatever I'm doing, whether it's working out in the morning, spending time with my family, or working on a design project, I zero in on it completely."
What are your guilty pleasures?
"A great bottle of Amarone and weekly massages."
Where do you like to unwind in L.A.?
"Malibu is the perfect place to relax. As far as real vacations go, I love Anguilla, and Aspen for skiing."
What's up next for you? What are you working on currently?
"I'm working on my fall 2012 ready-to-wear and accessories collections, a large-scale residential project in the Middle East that's on the sea (it's going to be spectacular), and I'm finishing a beautiful townhouse in Manhattan."
Photo: Courtesy of Bismarck Phillips.