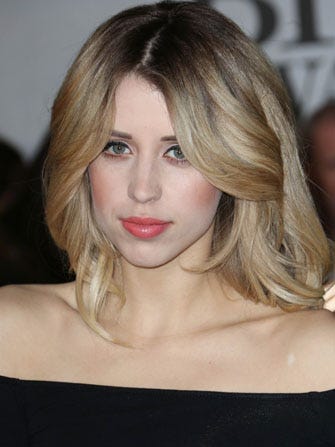 Photo: BEImages/Matt Baron.
An inquest today will establish that Peaches Geldof died of a heroin overdose last month, Britain's The Times reports.
The Times reports that drug paraphernalia may have been removed from the home Geldof shared with her rocker husband, Thomas Cohen, and their two young sons. Police also searched the property with drug-sniffer dogs.
Following today's hearing, the inquest will be adjourned until the end of July. In addition to the possible removal of drugs before the police search, questions remain as to whether the overdose was accidental.
Earlier that day, the rock heiress had posted a photo on Instagram of her and her late mother, Paula Yates. Yates died of an accidental heroin overdose in 2000 while watching her four-year-old daughter Tiger Lily in her London home. In an eerie coincidence, Geldof's 11-month-old son Phaedra was present during her own death.