1 Piece, 3 Ways: The Striped Tank Dress
The most versatile piece of clothing in your closet isn't your favorite pair of jeans or even your trusty black blazer. In fact, it's probably a piece that doesn't get nearly the amount of love it deserves: the tank dress. While it may seem like it's only appropriate for casual affairs, with the right styling, the easily go-to can work for everything from the office to a dress-to-impress date.

We wrangled three R29 women who have very different styles and asked them for their interpretations of the simple item. The results, as expected, were as different as each staffer's personality — click through to see what they whipped up!

Madewell Summertime Tank Dress, $45, available at Madewell.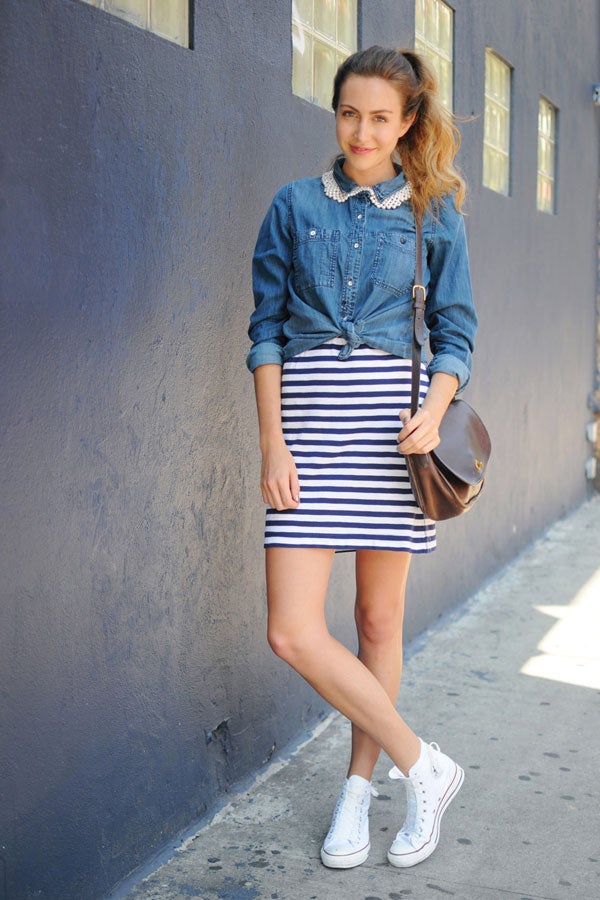 Willow Lindley, fashion and beauty assistant
"I love that this dress works on its own or under a shirt. When I am out and about on summer weekends, it's perfect because I can layer it appropriately as the day goes on. Pairing it with this denim shirt gives me a little more coverage but it's not as hot as a jean jacket. Slip on my sneakers and I am ready to roam around all day long!"

Willow is wearing a Madewell chambray shirt, Pieces pearl collar, Converse sneakers, and a vintage Coach bag.